M.Pharm
---
PAREXEL has supported the Bio-Tech and Pharmaceutical industries in helping the development of new drugs and treatments on a global basis. As a leading global biopharmaceutical service provider, they supply knowledge-based contract research, medical communications and consulting services across a broad range of therapeutic areas to the worldwide pharmaceutical, biotechnology and medical device industries.
The institute has evolved over the years into a multi-disciplinary research organization with stress on fundamental research in its pursuit of advancement of knowledge in Science and technology and at the same time developing highly competent and able scientific manpower for the country. The institute has on its staff highly qualified and experienced scientists working in the field of Biological, biochemical, Chemical and Physical sciences placed in long established departments of Physics, Chemistry, Botany, Microbiology, Biochemistry, and Biophysics, and the research sections on plant Molecular & Cellular Genetics, Animal Physiology, Immunotechnology and Environmental science.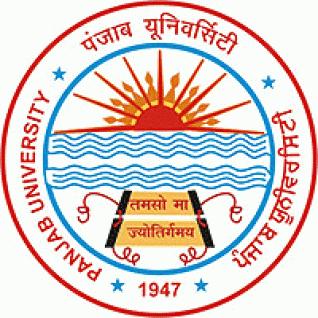 The University Institute of Pharmaceutical Sciences of the Panjab University is a premier institution of Pharmaceutical Education and Research in the country. The institute has covered a long and glorious journey of 76 years starting from Lahore in 1944 and finally settling to the present campus in Chandigarh at the foothills of Himachal. In its travelogue, the institute crossed multiple milestones and continue to head ahead towards the well-defined goals.
The Advanced Centre for Treatment, Research and Education in Cancer (ACTREC, Kharghar, Navi Mumbai is the new state-of-the-art R&D satellite of the Tata Memorial Centre (TMC), which also includes under its umbrella the Tata Memorial Hospital (TMH), the largest cancer hospital in Asia. ACTREC has the mandate to function as a national centre for treatment, research and education in cancer. TMC is an autonomous grant-in-aid institution of the Department of Atomic Energy (DAE), Government of India. It is registered under the Societies Registration Act (1860) and the Bombay Public Trust Act (1950). Its Governing Council is headed by the Chairman, Atomic Energy Commission, Government of India.
This Jan Aushadhi Campaign has already started with the opening of the first Jan aushadhi store at Amritsar on 25th November 2008 with the active participation of the CPSUs namely, IDPL,HAL,BPCL,KAPL & RDPL. With the launch of the Jan Aushadhi store at Shastri Bhavan, New Delhi, on 5th February, 2009, the campaign is reaching an ambitious phase of launching of more than 45 stores in the States of Andhra Pradesh, Delhi, Rajasthan, Maharashtra, Haryaa, Bihar, UP, Assam and Chattisgarh by March 2009.
The National Institute of Technology, Durgapur (formerly Regional Engineering College, Durgapur), was established by an Act of Parliament in 1960 as one of the eight such colleges aimed to function as a pace setter for engineering education in the country and to foster national integration.It is a fully-funded premier Technological Institution of the Government of India and is administered by an autonomous Board of Governors.
Applications are invited from eligible candidates for Full-time PhD research scholars under TEQIP-II, CoE (TEQIP II) & Institute scheme with fellowship in various disciplines and categories.
MY HEALTH PHARMACY, a retail pharmacy chain differentiates itself with its twin objectives of providing world class health care for patients through medication management, drug and disease related counseling, psychosomatic counseling, diet, exercise, and lifestyle counseling for patients. Our focus is primarily on Patient care and Medication Therapy management services.
Post: Community Pharmacist, 30 no.s
A walk in interview is going to be held on 20.05.13 at 10.00 a.m at the office chamber of the Chief District Medical Officer, Koraput for the post of MTS & MPHW(M) on contractual basis. The eligible candidates may attend the interview with their BIODATA form as well as their all documents Xerox with attested and original testimonials with a colour passport size photograph & a self addressed envelope (24X10) c.m duly affixed postage stamp worth Rs.29/- on the said venue and time for selection for the post of MTS & MPHW(M) on contractual basis.
The Maharaja Sayajirao's grandson Sir Pratapsinghrao Gaekwad who founded the Maharaja Sayajirao University and settled the trust as desired by his grandfather. This Trust known as Sir Sayajirao Diamond Jubilee and Memorial Trust exists today also and caters to the educational and other needs of the people of the former state of Baroda.