M.Pharm
---
Candidates are invited for post of Assistant commissioner (Drugs) in Food and drugs department by online application method.
Post: Assistant commissioner (Drugs)
No. of posts: 4 (UR-1, SC-1, ST-1, OBC-1)
Above mentioned numbers of post may change as per rules of state government.
Piramal Life Sciences Limited (PLSL) is an independent research-driven drug company that was recently demerged from Piramal Healthcare Limited (Formerly known as Nicholas Piramal India Limited). PLSL was formerly the NCE R&D division of NPIL. PLSL has state-of-the-art R&D laboratories built over 200,000 square-feet of space in Mumbai, India and over 300 scientists engaged in drug discovery and development.
Post: Scientific Support- Clinical- Medical Writer
Bliss GVS Pharma is a Public Limited Company, with more than 28 years of expertise in developing, manufacturing and marketing of Pharmaceutical Formulations in various dosage forms. Besides the Indian market, we are exporting our products to more than 60 countries across the globe ranging from South East Asia, Africa, Russia & CIS and Latin American Countries with a sales revenue for last year was more than 350 Crore Rupees.
Our manufacturing plants are at located Palghar, Daman and Ambernath. Head office is located at Andheri-East.
We are have a aggressive expansion plans for Pharmemerging Markets.
Refer to our website: Bliss GVS Pharma Ltd.

Post: Executive Quality Assurance
In the year 2002, Chitkara Educational Trust established its Punjab campus 30 kilometers from Chandigarh, on the Chandigarh–Patiala National Highway. In the year 2010 Chitkara University was established by the Punjab State Legislature under "The Chitkara University Act". Chitkara University, the best university in Punjab is a government-recognized university with the right to confer degrees as per the Sections 2(f) and 22(1) of the UGC Act, 1956.

Synapse Labs is a Contract Research Organization (CRO) which offers a range of services to the Pharmaceutical and Biotechnology industry. We are dedicated to quality service, with focus on reducing time and cost, We are achieving this by understanding client requirement and working close with them to match their timeline. Synapse Labs offers services in Bioavailability/Bioequivalence Studies, Clinical Research (Phase II-IV), Data Management, Biometrics as well as formulation development and much more.
Post: Research Associate - Bioanalytical QA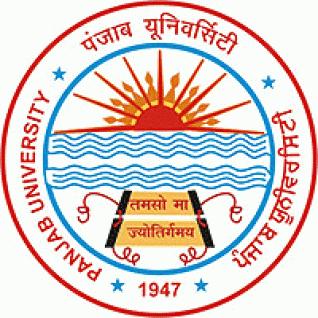 The University Institute of Pharmaceutical Sciences of the Panjab University is a premier institution of Pharmaceutical Education and Research in the country. The institute has covered a long and glorious journey of 76 years starting from Lahore in 1944 and finally settling to the present campus in Chandigarh at the foothills of Himachal. In its travelogue, the institute crossed multiple milestones and continue to head ahead towards the well-defined goals. The elevation of the status from department to the level of an institute i.e. University Institute of Pharmaceutical Sciences in 1994, and hosting of Indian Pharmaceutical Congress in the same year, two presidential honors of the Indian Pharmaceutical Congresses to its faculty members, a special recognition by the UGC by granting SAP in 1993 and COSIST in 1981 establishment of ICMR Advanced Centre for standardization of Drugs of Indian System of Medicine are some of the major hallmarks on the path treaded so far.
Applications are invited from the eligible candidates for the post of JRF @ Rs. 18000/- p.m. to work under the project entitled, "Polymorphs and cocrystals of some bioactive flavonoids: Preparation, characterization and evaluation" sanctioned by Department of Science and Technology, New Delhi. The applicant must have the following essential qualification:
Synowledge is a Global Management Consulting, Technology Services and Outsourcing Company focused in the Life Sciences & Healthcare Industry. With an annual growth rate of 300% and serving clients across 6 global offices (US, EU and Asia Pacific), Synowledge has gained market share to become the leading service provider in its space. Combining unparalleled experience and specialized capabilities within the Life Sciences industry, Synowledge has become a strategic partner with many Top 20 Pharma and Fortune 500 companies. Synowledge's technology solutions and innovative consulting services help life sciences companies reduce cost, accelerate growth and minimize time to market during the drug development lifecycle.
Post: Drug Safety Associate
Hospira is the world's leading provider of injectable drugs and infusion technologies. Through our broad, integrated portfolio, we are uniquely positioned to Advance Wellness™ by improving patient and caregiver safety while reducing healthcare costs.
Through our offering of high-quality, lower-cost generic medications, we continue to help reduce the overall costs of healthcare — to improve both the affordability of care for patients and the financial strength of the global healthcare system.
Post: Production- Officers, Production- Supervisors, Quality Assurance

GLOBELA PHARMA PVT LTD. is an ISO, FDCA – INDIA, WHO cGMP accredited company involved in manufacturing high quality Pharmaceutical Formulations. The company is managed by a team of highly qualified, experienced technocrats in R & D, Q.A. Q.C. and Production divisions.
The Company have two dedicated units and is well equipped with modern and sophisticated machineries as per guideline of FDCA – INDIA.
Globela Pharma Pvt.Ltd. is one of leading WHO GMP Pharmaceutical manufacturing company looking following candidate.
Post: Production Manager, Production Chemist, Chemist(QC/QA), Executive Marketing (Locals Only)

Global Institute of Regulatory Affairs (GIRA) is a change that will help you begin & grow your career in Pharma Industry. GIRA through its industrial expertise offers quality educational programs in the field of Regulatory Affairs and QA/QC. It offers Full time, Part time and Distance Learning courses; this flexibility ensures prior commitments are taken care of and at the same time skills are added to their CVs.
Certifications: GIRA is an ISO Certified Institute as per the norms of ISO 9001:2008. It is Accredited by Joint Accreditation System of Australia & New Zealand (JAS-ANZ).
Distance Learning Courses Offered by GIRA:
* Post Graduate Program in Regulatory Affairs (PGDRA- 10 months)
* Certificate Course in e-CTD (4 months)
* Certificate Course in QA/QC (6 months)
Note: Fast Track mode also available for the above given courses.
Program Highlights:
* Completely Online (From Admission to Examination)
* Industry Accepted Course Curriculum & Certificate
* Experienced and Quality Faculty
* Online Examination (Exams from Home)
* Online Interaction (Discussion Forums, GIRA Blog)
* 100 % Placement Assistance & Career Guidance
Candidates Pursuing Courses from GIRA are associated with:
Emcure Pharmaceutical Ltd, Novartis Pharma, Dr Reddys Laboratories Ltd, Wockhardt Pharma, Cipla, Glenmark Pharmaceuticals, Himalaya Company, USV Limited, Mylan Labs, Glaxo Company, Macleods Pharma, Ranbaxy Pharma, Torrent Pharmaceuticals, TCS etc.. etc.. etc..