Kolkata
---
Online applications are invited from Indian Citizen and such other national as declared eligible by Government of India for recruitment to the post of Pharmacist Grade III under Health & Family Welfare Department, Government of West Bengal.

Only online registration & submission of Application will be allowed on the website (wbhrb.in ) between 24.02.2014 to 17.03.2014 ( before 8 PM).

Posts are temporary but likely to be permanent in future.

Post: Pharmacist Grade III
IICB Institute was established in 1935 as the first non official centre in India for biomedical research and was included within the aegis of CSIR in 1956.
IICB today is engaged in research on diseases of national importance and biological problems of global interest, employing sophisticated state-of-the-art technology in keeping with the rapid and unprecedented momentum that life science research has gained globally over the last 50 years.
Post: Research Associate
One of India's most respected Companies, Shree Baidyanath Ayurved Bhawan (p) Ltd. (Kolkata), popularly known as Baidyanath, is the acknowledged leader of Ayurvedic know-how. Established in 1917, the Company has played a pioneering role in re-establishing ancient knowledge with modern research and manufacturing techniques.
Post: Production Officer
Applications are invited from Indian nationals for the award of "DBT-Junior Research Fellowship" (DBT-JRF) for pursuing research in frontier areas of Biotechnology and Applied Biology. JRFs will be selected according to merit under two categories: Category I & II. Category I fellowship (Top 275 in number) are tenable in any University/Institute in India where the students can register for Ph.D. Category II students (100 in number) will be eligible to join any DBT sponsored Project and avail fellowship equivalent to NET/GATE qualifications as per DST Guidelines, subject to selection through institutional selection process. Fellowship will be co-terminus with the duration of project and institutional rules will be applicable. There will be no binding on PIs of DBT sponsored projects to select JRF/SRF for their projects from category II list. Selection in Category II will not entitle student for any fellowship from DBT-JRF programme.
Post: Junior Research Fellowship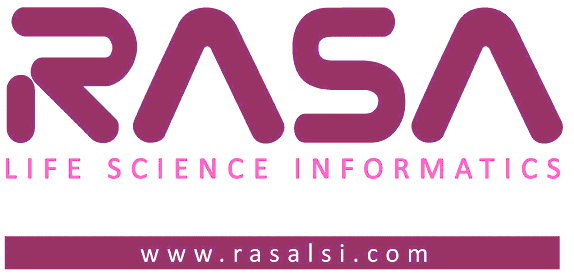 RASA Life Science Informatics in collaboration with Padmashree Dr. D. Y. Patil Institute of Pharmaceutical Science and Research
Is organizing the
"4th National Level Workshop on Computer Aided Drug Designing"
Director, Chittaranjan National Cancer Institute (CNCI), Kolkata invites applications for recruitment to the under mentioned posts. Candidates having medical qualifications may note that the posts are strictly non-practicing posts and persons appointed to these posts are entitled to non-practicing allowances.

The CNCI is an autonomous organization under the administrative control of Government of India, Ministry of Health & FW and functions as Regional Cancer Centre. It has facilities for modern cancer treatment with 200 indoor beds and state of the art facilities for advanced cancer research.
Post: Medical Superintendent, Senior Scientific Officer, Gr.II
At APLE we have in depth knowledge and experience of the market place of Pharmaceutical Industry to solve all the recruitment challenges. Our specific focus in Pharmaceutical Sector means we deliver excellent results for both the Employer and the Job Seeker.
APLE employs a team of highly experienced & dedicated professionals means we deliver our promises on time, every time. All team members associated with APLE has rich experience of India's Premier Institutes & Pharmaceutical Companies.
MNC Client of APLE PHARMA
Post: Regional Manager (IInd Line)
Trueosis ever since its inception in 2007 has been involved in providing high quality manpower solutions and services. We have been successful in providing consistent and reliable services to our customers who include BFSI, BPOs, ITIndustries, Pharma, Private Manufacturing Enterprises and FMCG Companies. The culture at Trueosis is based on strong interaction with customers in order to provide complete satisfaction in terms of desired output. We believe in planning and preparation, which is the necessary edge for success in any field. We have been constantly preparing ourselves to improve our quality in every sphere. It is due to our constant effort and commitment that we have been able to maintain a healthy relationship with our customers, whose needs are fulfilled to their satisfaction.
Post: QC- Ayurveda
NICED conducts research on acute diarrhoeal diseases of diverse etiologies as well as on typhoid fever, infective hepatitis and HIV/AIDS related epidemiological research and screening. Aims of this Institute are to conduct research on these diseases in both basic and applied aspects. The Institute also trains health professionals for better management and prevention of diarrhoeal diseases and for rapid and correct diagnosis of the etiological agents. Epidemiological investigations of diarrhoeal diseases are carried out in different parts of India.
Post: Research Officer, Technical/ Project Assistant
The Health & Family Welfare Department of the State Government has been vested with the responsibility of maintaining and developing the health care system in West Bengal. Public health, sanitation and hospitals are the exclusive responsibilities of the State. State provides financial and managerial support for the basic health care support and infrastructural facilities at the rural level, while the State level super specialty Medical Colleges & Hospitals predominantly provides the ambulatory care services.
Applications are invited from eiigibie candidates for engagement to the post of Senior Scientific Officer purely on contact basis for one year. The details are given below.
Post: Senior Scientific Officer