Kolkata
---
Applications are invited for the Research Trainee Positions in the field of Micro array data analysis/Computer added Drug Designing/Molecular Modeling & Dynamics/System Biology / Software Development.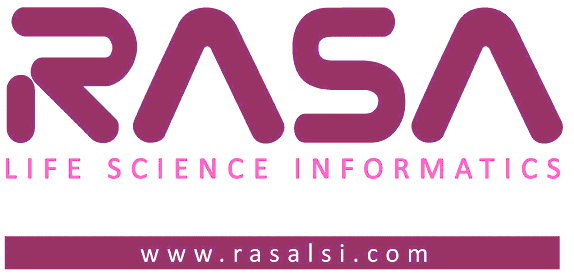 We are a leading BCIL (Biotech Consortium India Ltd) recognized and CRISIL rated organization located in Pune which deals in providing the high quality R&D services and training in the area of Life Science informatics like Bioinformatics, Cheminformatics and BIO-IT. We offer computational and IT solutions to Biotechnology, pharmaceutical, chemical and Life Science institutes and industries.
IICB Institute was established in 1935 as the first non official centre in India for biomedical research and was included within the aegis of CSIR in 1956.
IICB today is engaged in research on diseases of national importance and biological problems of global interest, employing sophisticated state-of-the-art technology in keeping with the rapid and unprecedented momentum that life science research has gained globally over the last 50 years.
Post: Research Associate
State Bank of India, India's Largest Commercial Bank is looking for retired Technical Officers of State Bank Group/ Public Sector Banks for the position of Technical Officer on Non-exclusive Retainership/ Assignment basis for its SME Business Unit - Consultancy Service Cells at various centres.
Post: Technical Officers
State Bank of India invites on-line applications from Indian citizens for appointment in the Clerical Cadre posts of Pharmacists, Control Room Operators and Armourers. Candidates are requested to apply on-line between 08.11.2013 and 22.11.2013 through Bank's website statebankofindia.com or sbi.co.in as per the procedure given in HOW TO APPLY below. For applying online, the candidates should have a valid e-mail ID, which should be kept alive during the currency of the project.
West Bengal State Electricity Distribution Company Limited (WBSEDCL), a wholly-owned profit-making and professionally managed Government of West Bengal Enterprise, engaged in the business of Power Distribution and Hydel Power Generation in major parts of the State of West Bengal with Customer Base exceeding 1.25 crore, Employee Strength of around 17,000 and Annual Turnover of Rs. 14,000 crore invites applications from Indian Nationals to fill up the following vacant posts immediately:
Post: Pharmacist

The Indian Association for the Cultivation of Science (IACS), founded on July 29, 1876 by Dr Mahendra Lal Sircar, is an autonomous Institute. It is the oldest research institute in India. The institute is devoted to the pursuit of fundamental research in the frontier areas of Physics, Chemistry, Biology, Energy, Polymer and Materials. In each field, IACS nurtures young and innovative research fellows in their doctoral programs.
Walk-in-interview for a JRF position will be held on 19.11.2013 at 3.00 P.M. in the C.V. Raman Hall of Indian Association for the Cultivation of Science (IACS).

Post: Junior Research Fellow (JRF)

Bose Institute, founded in 1917 by Sir Jagadis Chandra Bose, is a premier institution for basic and applied research in Physical and Biological Sciences as well as inter-disciplinary sciences. For a brief introduction to its activities, please visit the institute's website boseinst.ernet.in
Post: Assistant Professor, Associate Professor, Professor
Bose Institute, Kolkata, invites application on plain paper from the Indian Citizens, for one temporary post of Junior Research Fellow and one temporary post of Research Associate in the DST sponsored project entitled, "Targeted delivery of nanoconjugated methylglyoxal to cancer cells and understanding the bioenergetic difference between normal and malignant cells at the molecular level", under the guidance of Prof. Manju Ray (PI) and Dr. Kuladip Jana (Co-PI). The project is tenable for three years.
Walk-in-Interview will be held on 5th November, 2013 at 04.00 P.M in the Seminar Room of Department of Biophysics, Bose Institute, P-1/12, C.I.T. Scheme VII-M, Kankurgachi, Kolkata- 700054 for one position of Junior Research Fellow in the DBT sponsored project entitled, "Biophysical and Structural Aspects of Oncogenic G-Quartets bound to Drugs: Screening, High Resolution NMR and Low Resolution Spectroscopy(RGYI)", under the guidance of Dr. Subhrangsu Chatterjee, Department of Biophysics. The project is tenable for three years. Details of qualification, fellowship, age etc. are as follows: