Kolkata
---
SAIL, a Maharatna Company, and a leading steel-making company in India with a turnover of Rs. 49350 crore (FY 2012-13) is in the process of modernizing and expanding its production units, raw material resources and other facilities to maintain its dominant position in the Indian steel market.
Post: Pharmacist Trainee
Mine:
Kiriburu Iron Ore Mine- 1 [UR]
Article Submission Program is initiated to make pharma & lifescience people aware about new innovations and ideas. PharmaTutor wants to create a huge pharmacy enclyclopedia which is not possible by one or two men efforts. Lets all come together and contribute for pharma field.

We will express your ideas to the world & help you to make your web identity. Your name, photo, qualification, college/university etc details mentioned along with the article.
The Central Drugs Standard Control Organization (HQ), FDA Bhawan, Near Mata Sundari College, New Delhi -110002 requires Bench Chemists for its various Drugs Testing Laboratories situated in various cities throughout India.

These supporting staff will assist Senior officers in matters related to Administrative & Technical works carried out in the office of Drugs Testing Laboratories.
Qualification, experience, job description, emoluments etc. for various posts are as under:
Post: Bench Chemist
One of India's most respected Companies, Shree Baidyanath Ayurved Bhawan (p) Ltd. (Kolkata), popularly known as Baidyanath, is the acknowledged leader of Ayurvedic know-how. Established in 1917, the Company has played a pioneering role in re-establishing ancient knowledge with modern research and manufacturing techniques.
Post: Production Officer
Applications are invited for the Research Trainee Positions in the field of Micro array data analysis/Computer added Drug Designing/Molecular Modeling & Dynamics/System Biology / Software Development.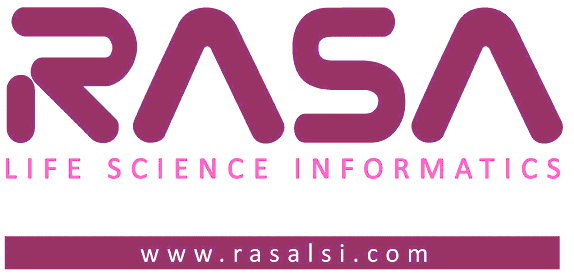 We are a leading BCIL (Biotech Consortium India Ltd) recognized and CRISIL rated organization located in Pune which deals in providing the high quality R&D services and training in the area of Life Science informatics like Bioinformatics, Cheminformatics and BIO-IT. We offer computational and IT solutions to Biotechnology, pharmaceutical, chemical and Life Science institutes and industries.
Bioinformatics Institute of India (BII), set-up in the year 2002 has acquired international reputation by conducting industry oriented knowledge enhancement programs in the emerging domains of life science. Within a short span of a decade, BII has traversed many milestones in academic excellence and is today recognized as premier institute for providing the training in the area of Bioinformatics, Biotechnology, Pharma, Clinical Trials etc. The course-curriculum has been designed on global industrial pattern to fill the gap between academia and industry has lead BII to attain professional expertise in the field of life science and its allied area.
Highlights:
1. Examination centers all over India
2. Exams twice a Year.
3. Latest Course Curriculum as per global demands
4. Globally accepted Certificate
5. Experienced & Qualified Faculties
6. 24×7 support
7. Free study kit for candidates
8. Best institute for pharma in north India.
9. Workshop/Seminars

Online E learning Courses:
* Pharmacovigilance.
* Structural Comparative & Computational Genome.
* Proteomics: Moving Beyond the Human Genome.
BII is the largest Training Institute in Life Sciences Domain having more than 20,000 Satisfied Students over 25 countries. Since 2002 BII is thriving on:
Career enhancement Distance Learning Programs in Pharmacy/Life science

Laboratory Projects/Training in Bioinformatics, Biotechnology, Microbiology, Molecular Biology

BIOINFORMATICS INSTITUTE OF INDIA
C-56A/28, Sector - 62,
Noida - 201 309 (U.P) (INDIA)
Call : 0120-4320801/02
Mobile : 09818473366,09810535368
E-mail : info@bii.in
Website: www.bii.in
IICB Institute was established in 1935 as the first non official centre in India for biomedical research and was included within the aegis of CSIR in 1956.
IICB today is engaged in research on diseases of national importance and biological problems of global interest, employing sophisticated state-of-the-art technology in keeping with the rapid and unprecedented momentum that life science research has gained globally over the last 50 years.
Post: Research Associate