Kolkata
---
Global Institute of Regulatory Affairs (GIRA) is a change that will help you begin & grow your career in Pharma Industry. GIRA through its industrial expertise offers quality educational programs in the field of Regulatory Affairs and QA/QC. It offers Full time, Part time and Distance Learning courses; this flexibility ensures prior commitments are taken care of and at the same time skills are added to their CVs.
Certifications: GIRA is an ISO Certified Institute as per the norms of ISO 9001:2008. It is Accredited by Joint Accreditation System of Australia & New Zealand (JAS-ANZ).
Distance Learning Courses Offered by GIRA:
* Post Graduate Program in Regulatory Affairs (PGDRA- 10 months)
* Certificate Course in e-CTD (4 months)
* Certificate Course in QA/QC (6 months)
Note: Fast Track mode also available for the above given courses.
Program Highlights:
* Completely Online (From Admission to Examination)
* Industry Accepted Course Curriculum & Certificate
* Experienced and Quality Faculty
* Online Examination (Exams from Home)
* Online Interaction (Discussion Forums, GIRA Blog)
* 100 % Placement Assistance & Career Guidance
Candidates Pursuing Courses from GIRA are associated with:
Emcure Pharmaceutical Ltd, Novartis Pharma, Dr Reddys Laboratories Ltd, Wockhardt Pharma, Cipla, Glenmark Pharmaceuticals, Himalaya Company, USV Limited, Mylan Labs, Glaxo Company, Macleods Pharma, Ranbaxy Pharma, Torrent Pharmaceuticals, TCS etc.. etc.. etc..
---
Carrying forth the Apeejay Stya legacy of over 45 years of excellence in education
School of Pharmaceutical Sciences
Experience the International Edge...
· Established on the academic pattern of the lvy League universities of the USA
· Trans-disciplinary and Liberal Arts approach
· Strong industry linkages to facilitate training & placement
· Truly global campus with students from over 15 countries
Awards & Accolades
· Best Innovation by Private University at World Education Summit 2012
· No.1 in Innovative Teaching Techniques & No. 3 in Most Reputed Faculty as per TOI B-School Ratings 2013 (North Region)
· Mr. Aditya Berlia, Co-Founder & Pro-Chancellor, Apeejay Stya University, received the 'Outstanding Educational Entrepreneur' award at the World Education Congress Global Awards 2013.
· ASU has been conferred the 'CSR Excellence in Education Award 2013' by Competition Success Review (CSR) magazine in recognition of exceptional contribution made by institutions in their respective areas like education, scientific research, etc.
· E-Gov. Campus of Gurgaon District, Haryana (India) by the Ministry of Communications & Information Technology, in collaboration with the United Nations
· Best Engineering Institute in North India at National Education Awards 2013 by ET Now
One of India's most respected Companies, Shree Baidyanath Ayurved Bhawan (p) Ltd. (Kolkata), popularly known as Baidyanath, is the acknowledged leader of Ayurvedic know-how. Established in 1917, the Company has played a pioneering role in re-establishing ancient knowledge with modern research and manufacturing techniques.
Post: Production Officer
PharmaTutor is mainly intended to promote rapid publication (original research articles, review articles, and Short communication) in all fields of Pharmaceutical, Health and allied biosciences. PharmaTutor will primarily publish the manuscripts on original work; either experimental or theoretical that adheres to scientific excellence pertaining to Pharmaceutical, Health and allied biosciences.

Publication of Vol 2 Issue 03 is scheduled in March 2014. We call upon the authors, researchers and colleagues to contribute the articles for upcoming issues (March 2014 & next issues).

You can read past issues online at any point of time on:
http://www.pharmatutor.org/magazines/latest-issues
NOW YOU CAN ALSO PUBLISH YOUR ARTICLE ONLINE AND YOU WILL GET CERTIFICATE FOR SUBMISSION.

SUBMIT YOUR ARTICLE/PROJECT/SHORT COMMUNICATION ALONG WITH YOUR SCAN PHOTOGRAPH AND COPYRIGHT FORM AT editor-in-chief@pharmatutor.org
Online applications are invited from Indian Citizen and such other national as declared eligible by Government of India for recruitment to the post of Pharmacist Grade III under Health & Family Welfare Department, Government of West Bengal.

Only online registration & submission of Application will be allowed on the website (wbhrb.in ) between 24.02.2014 to 17.03.2014 ( before 8 PM).

Posts are temporary but likely to be permanent in future.

Post: Pharmacist Grade III
Applications are invited from Indian nationals for the award of "DBT-Junior Research Fellowship" (DBT-JRF) for pursuing research in frontier areas of Biotechnology and Applied Biology. JRFs will be selected according to merit under two categories: Category I & II. Category I fellowship (Top 275 in number) are tenable in any University/Institute in India where the students can register for Ph.D. Category II students (100 in number) will be eligible to join any DBT sponsored Project and avail fellowship equivalent to NET/GATE qualifications as per DST Guidelines, subject to selection through institutional selection process. Fellowship will be co-terminus with the duration of project and institutional rules will be applicable. There will be no binding on PIs of DBT sponsored projects to select JRF/SRF for their projects from category II list. Selection in Category II will not entitle student for any fellowship from DBT-JRF programme.
Post: Junior Research Fellowship

Monalisa Healthcare Company Private Limited Is A Government Of India Registed Company Last 4 Years. Besically we are medicine company and manufacturer. Our plant factory at himachal pradesh. We deal with gastric // pain fever // enzyme // antacid // anticold and many products.
We need a dynamic good looking
Post: Vice President-Sales, Regional Manager, Medical representative
The CSIR and UGC provide CSIR/UGC Research Fellowship to bright young men and women for training in methods of research under expert guidance of faculty members/scientists working in University Departments/ National Laboratories and Institutions in various fields of Science & Technology. The CSIR/UGC fellowships are tenable in Universities/IITs/Post Graduate Colleges/Govt. Research Establishments including those of the CSIR, Academy of Scientific & Innovative Research (AcSIR), Research & Development establishments of recognized public or private sector industrial firms and other recognized institutions. However, CSIR reserves right to determine the place best suited to provide necessary facilities in the area of science and technology in which the awardees are to specialize. The CSIR/UGC Fellowship is tenable in India. Only bonafide Indian citizen residing in India are eligible for the award of Junior Research fellowships. The program is aimed at National Science & Technology Human Resource Development.
Post: Junior Research Fellowship And Eligibility for Lectureship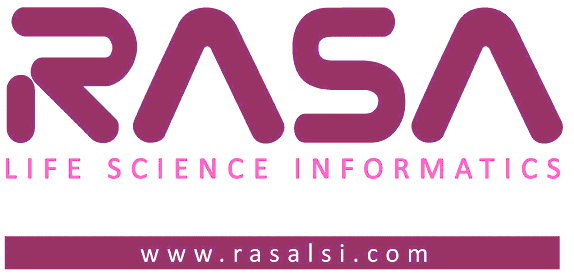 RASA Life Science Informatics in collaboration with Padmashree Dr. D. Y. Patil Institute of Pharmaceutical Science and Research
Is organizing the
"4th National Level Workshop on Computer Aided Drug Designing"