D.Pharm
---
J. B. Chemicals & Pharmaceuticals Ltd. (JBCPL), known to many as Unique Pharmaceutical Laboratories is one of India's leading global pharmaceutical companies. The company manufactures and markets a wide range of pharmaceutical formulations.
Post: Trainee- Technical Apprentices - 1 post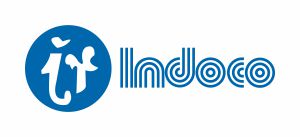 Indoco has built a visible presence across all it's markets in Europe, USA, Asia, Africa, Latin America and other CIS countries. A number of its products have emerged as brand leaders in the Indian and in International markets. Indoco has made significant investments to build capabilities in API manufacturing and R & D services to enhance its visibility. As of today, the company operates in over 35 countries globally for Formulations and APIs.
UNIMARCK PHARMA – one of the most reputed pharmaceutical companies of Northern India, has established itself as a highly quality conscious professional organization.
Mr. B.P.S. Bhatia, Chairman-cum-Managing Director, is an entrepreneur with great vision. He made modest beginning in 1984 after gaining 16 years marketing experience from Pharma companies like E-Merck (I) Limited, Unique Pharmaceutical & Ranbaxy Labs in Marketing. Today, the company has created a strong base in its area of operations with a marketing field force of around 350 personnel.
Alchemist Hospital is a world class healthcare facility based in Panchkula, a major urban centre in Haryana. Built to international standards, the hospital prescribes and adheres to the most exacting and verifiable certifications. At the core of the Alchemist's mission is a belief that a patient needs attention. Our hospital continuously works to simplify this complex process, successfully.
Orinova, A cosmeceutical division of Origo Pharmaceuticals Pvt. Ltd. Orinova objective is - Discover the beauty. We believe in bringing super specialty innovative cosmeceuticals products for discovering the beauty from inside. Beauty is our business and Orinova is on mission to serve every fraternity who is into bringing beauty especially Dermatologist/Cosmetologist/ Trichologist, etc with specialized products.
Krishnarpit Institute Of Pharmacy was established in 2010 with a view to impart the best in pharmacy education. Since inception, through its commitment to Excellence and to raise its standard of education, it has acquired a name for itself. Today, it has emerged as one of the premier Business Schools in the country. The institute is committed to impart the highest quality of education and exposure to help develop the next generation of business leaders with global outlook and capability of adapting to changing requirements.
Reserve Bank of India, Ahmedabad (the 'Bank') invites applications from qualified Pharmacists for serving as a Pharmacist on an ad hoc and on daily remuneration basis on the following terms and conditions:
Post: Pharmacist