D.Pharm
---
Ojjus Medicare express its appreciativeness as the only few hospital in South Asia to Introduce the revolutionary 5th Generation Gamma Knife. The Gamma Knife Perfexion has been used worldwide to successfully treat patients with a wide range of brain abnormalities
Post: Pharmacist
There are requirement of staff for the following categories which will be filled up on contract basis for the period upto 30.6.2012 or availability of regular or selected candidates whichever is earlier. The job is extremely challenging and offers a unique opportunity and work experience in Indian Railway System. The details of vacant post as per roster, age limit, minimum educational qualification and details of remuneration are as under:-
Orinova, A cosmeceutical division of Origo Pharmaceuticals Pvt. Ltd. Orinova objective is - Discover the beauty. We believe in bringing super specialty innovative cosmeceuticals products for discovering the beauty from inside. Beauty is our business and Orinova is on mission to serve every fraternity who is into bringing beauty especially Dermatologist/Cosmetologist/ Trichologist, etc with specialized products.
The Kerala Public Service Commission is a body created by the Constitution of India.
District Health Society Tapi invites applications in fixed salary for 11 months of time period. Eligible Candidates are invited to walk in with their recent original documents and certificates with passportsize photos.
Post: Pharmacist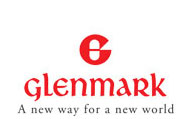 Glenmark Pharmaceuticals today announced the settlement of litigation with Daiichi Sankyo and Genzyme Corporation regarding Glenmark's Abbreviated New Drug Application (ANDA) tiled with the US Food and Drug Administration (FDA) for Colesevelam Hydrochloride, a drug used in treatment of type-2 diabetes.
In November last year, Daiichi Sankyo and Genzyme filed a patent infringement suit in the US District Court for the District of Delaware seeking to prevent Glenmark from commercialising its ANDA prior to expiration of the Orange Book patents.
The college "Saraswati School of Pharmacy" is located at- Ranela, Mahesana. This college runs B. Pharm course in the college campus. The college is run by Shree B. M. Patel Education Trust. This is one of the largest educational campus running professional institutions in the University, to which it is affiliated with. It offers educational course.
Post: Lecturer, Lab Assistant - 2 posts

RECRUITMENT OF NURSING AND PARAMEDICAL POSTS IN VARIOUS CATEGORIES LOCATED AT ESI PGIMSR MODEL HOSPITAL,CHENNAI, ESIC HOSPITAL, TIRUNELVELI AND ESI MEDICAL COLLEGE HOSPITAL, COIMBATORE IN THE STATE OF TAMIL NADU
Applications with a latest photo uploaded are invited from qualified candidates for the under mentioned post. Candidates shall apply only through online facility provided in the website of Kerala Public Service Commission .
Post : Pharmacist Grade II (Sidha)
Department : Indian Systems of Medicine

Aurobindo Pharma had gone public in 1995 by listing its shares in various stock exchanges in the country. The company is the market leader in semi-synthetic penicillin drugs. It has a presence in key therapeutic segments like SSPs, cephalosporins, antivirals, CNS, cardio-vascular, gastroenterology, etc.
Over the years, the Aurobindo Pharma has evolved into a knowledge driven company. It is R&D focused, has a multi-product portfolio with multi-country manufacturing facilities, and is becoming a marketing conglomerate across the world.