Chennai
---
Retired Armed Forces personnel till 2002 could avail medical facilities only for specific high cost surgery/treatment for a limited number of diseases covered under the Army Group Insurance(Medical Branch Scheme) (AGI(MBS)) and Armed Forces Group Insurance Scheme(Management Information System) (AFGIS (MIS)) schemes. These medicare schemes could provide some relief to the ESM, but it was not a comprehensive scheme as compared to and available for other Central Government Employees. Therefore, the requirement was felt of establishing a medicare system which could provide quality medicare to the retirees of the Armed Forces.
ECHS invites applications to engage following staff on contractual basis in various ECHS polyclinics under Station Headquarters, Chennai for a period of one year, renewable for additional period:-
Post: Pharmacist

Applications are invited for the Research Trainee Positions in the field of Micro array data analysis/Computer added Drug Designing/Molecular Modeling & Dynamics/System Biology / Software Development.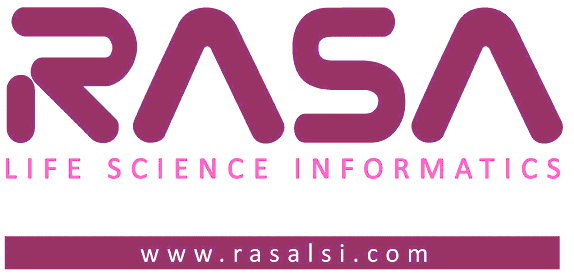 We are a leading BCIL (Biotech Consortium India Ltd) recognized and CRISIL rated organization located in Pune which deals in providing the high quality R&D services and training in the area of Life Science informatics like Bioinformatics, Cheminformatics and BIO-IT. We offer computational and IT solutions to Biotechnology, pharmaceutical, chemical and Life Science institutes and industries.
Tamil Nadu State AIDS Control Society (TANSACS), Chennai invites applications from eligible Candidates with the qualifications / requirements mentioned against each along with two recent passport size photographs with attested Photostat copies of Certificates for the following contractual posts on Consolidated Salary (Purely temporary - not likely to become permanent).
Post: Pharmacist ( ART Centres) Post-14
HLL Lifecare Limited, a Mini Ratna Central Public Sector Enterprise under the Ministry of Health & Family Welfare, Govt. of India is a global provider of high quality healthcare products & services. With state-of-the-art manufacturing facilities spanning across India, HLL is diversifying into vaccine manufacturing, lifecare services, sanitary napkins besides engaging in procurement consultancy, healthcare infrastructure development and facility management.
State Bank of India, India's Largest Commercial Bank is looking for retired Technical Officers of State Bank Group/ Public Sector Banks for the position of Technical Officer on Non-exclusive Retainership/ Assignment basis for its SME Business Unit - Consultancy Service Cells at various centres.
Post: Technical Officers
State Bank of India invites on-line applications from Indian citizens for appointment in the Clerical Cadre posts of Pharmacists, Control Room Operators and Armourers. Candidates are requested to apply on-line between 08.11.2013 and 22.11.2013 through Bank's website statebankofindia.com or sbi.co.in as per the procedure given in HOW TO APPLY below. For applying online, the candidates should have a valid e-mail ID, which should be kept alive during the currency of the project.
At Thomson Reuters, we believe what we do matters. We are passionate about our work, inspired by the impact it has on our business and our customers. As a team, we believe in winning as one - collaborating to reach shared goals, and developing through challenging and meaningful experiences. With over 60,000 employees in more than 100 countries, we work flexibly across boundaries and realize innovations that help shape industries around the world. Making this happen is a dynamic, evolving process, and we count on each employee to be a catalyst in driving our performance - and their own.
Post: Associate Research Analyst - JREQ008858
MAHER is a prestigious University, saddled with a galaxy of medical, paramedical, engineering, Arts and Science institutions, catering to the need of public health care and promotes the growth of research in the minds of young scientists of all disciplines to provide the modern knowledge to build a strong nation.

The Central Marine Fisheries Research Institute was established by Government of India on Feb 3rd 1947 under the Ministry of Agriculture and later joined the ICAR family in 1967/1971.During the course of 65 years journey the Institute has emerged as leading global marine fisheries institute.

Post: Research Associate