Chennai
---
The Council of Scientific and Industrial Research (CSIR) is an autonomous organization under the Ministry of Science & Technology, Government of India. It is amongst the foremost scientific and industrial research set-ups in the world. Having state-of-the-art infrastructure and scientific and technical manpower second to none, CSIR covers practically the entire spectrum of scientific and industrial R&D of national and international importance.
Neon Laboratories Limited is the fastest growing Generics Segment Pharma Company. We need suitable candidates at various locations in U.P., Uttaranchal, Delhi, Haryana, Rajasthan, West Bengal, Andhra Pradesh Jamilnadu, Kerala, Gujrat & Karnataka.
Post: ZSM/RSM, ASM, FSO
Welcome to the word of Salta™. We use the latest in pharmaceutical technology and provide value through pioneering work, research & development and quality pharmaceuticals across the globe. We explore every drug to its last particle and instill safe and sure healing to create one dose of confidence. For us, the final measure of our success is a simple curve - the smile of health regained.
Global Entrepreneurship Summit is a global platform to share experience, learning & innovations in entrepreneurship & exploring the global opportunities.
GES is the World's largest entrepreneurship summit specially focused on global business scenario, emerging startups, women entrepreneurship, youth entrepreneurship, global brand creation ,innovations in entrepreneurship & many more interactive sessions by renowned top leading industrialists, global business leaders, policy makers, entrepreneurs, investors, innovators, chairman, CEO & MD of reputed organizations across the globe will gather and share their experiences.

Panacea Biotec is a leading research based Health Management Company, with an annual turnover of approx. Rs. 830 Crores. We are engaged in research, development, manufacture & marketing of Vaccines, Bio-Pharmaceuticals and Pharmaceuticals (Rx & OTC) of international quality and Health Services. All Panacea Biotec plants are accredited by international agencies and they follow current Good Manufacturing Practices, as per WHO guidelines.We offer stimulating work environment & a career that spells growth. In tune with our plans, we require young, aggressive, dynamic, high performing and result oriented professional.
Post: Business Development Executive - Procare Business Unit
Thomson Reuters is the leading source of intelligent information for the world's businesses and professionals, providing customers with competitive advantage. Intelligent information is a unique synthesis of human intelligence, industry expertise and innovative technology that provides decision-makers with the knowledge to act, enabling them to make better decisions faster. Through its more than 50,000 people across 93 countries, Thomson Reuters delivers this must-have insight to the financial, legal, tax and accounting, scientific, healthcare and media markets, and is powered by the world's most trusted news organization.

Post: Associate Research Analyst - JREQ016892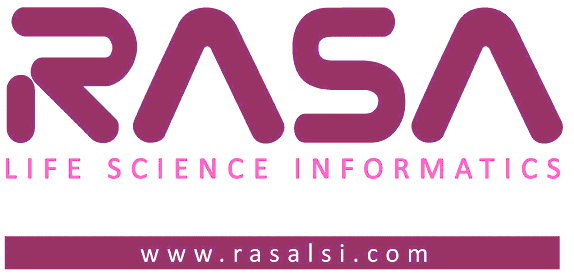 RASA Life Science Informatics is a CRISIL rated company that provides industrial training in Life Science domain. RASA has trained 300 personnel's from academia & industry of different background like CADD, Quality Control, Cheminformatics, Biotechnology, Microbiology, Life Science Software development , Pharmacy, Bioinformatics, NGS data analysis, Microarray Data analysis & Molecular biology to enhance & optimize their research & publication work.
Get hands on summer training on Quality Control, CADD Bio-Chem Informatics, R, Python, NGS data analysis, & Biological Database Development.
Milestones:
We have conducted 4 national levels workshops on different areas. We are first one to provide corporate training in Cheminformatics to Wipro; we have also imparted our expertise to Persistent Lab at the time of CADD workshop.
We have offered our expertise to Karnataka state women university Bijapur, Dharwad University Karnataka, NMIMS Mumbai, R. C. Patel College Shirpur, Sinhgad College Vadgaon, Rajmata Jijau College, for workshop in Bioinformatics, CADD and Cheminformatics Etc......
We provide Training and customized solutions for research organization, Universities, Pharma, Healthcare, Biotech and Agricultural industries.
Summer training and Projects:
Duration 45 days which includes 1 months training + 15 days project .
· Quality Control.
· Bioinformatics
· Molecular Modeling and Dynamics
· NGS data analysis
· CADD
· Molecular Biology
· Biological Database Development
· JAVA & BioJAVA
· R
· Python
<<View details of trainings >>
Features:
· Guest lecturers from Research Institutes and Industry persons.
· All the trainings are totally practical oriented with free software installed in your system.
· Certificate of summer training program.
· Latest knowledge of industry, Field, 90% hands on training exposure to research or corporate.
· CV making, HR session from Our HR department, soft skill development program
· Experienced faculty from industry & academics with 6 yrs of experience.
· Library Facility.
· Small batches so can be personal attention & to maintain the quality.
· Get the lab Experience & knowledge of various software, tools, techniques from RASA.
Important Dates:
Batch

Module Name

Early bird registration date

Last date of registration




1st May

CADD

15th April

20th April

Molecular Biology

Biological Database Development




15th May

JAVA & BioJAVA

30th April

5th May

R

Python

Quality Control




1st June

Bioinformatics

15th May

20th May

Molecular Modeling and Dynamics

NGS
Please note:
· 8 seats per batch.
· Duration: 45 days that includes, 1 months training + 15 days project.
For any query please feel free to contact us on
RASA Life Science Informatics.
E-mail: info@rasalsi.com
Phone: +91.20.65600408 / 7875692349 / 8411927535 / 7875793891.
Location: 301, 3rd Floor, Dhanashree Apartment, Opposite Chittaranjan Vatika, Model Colony, Shivaji Nagar, Pune – 411016.
http://www.rasalsi.com [Facebook] [Blogger]

Accenture is a global management consulting, technology services and outsourcing company, with approximately 275,000 people serving clients in more than 120 countries. Combining unparalleled experience, comprehensive capabilities across all industries and business functions, and extensive research on the world's most successful companies, Accenture collaborates with clients to help them become high-performance businesses and governments. The company generated net revenues of US$28.6 billion for the fiscal year ended Aug. 31, 2013.

Post: Safety reporter
Anna University Chennai Regional Office Tiruchirappalli (Formerly Anna University Tiruchirappalli) has been established as a Anna University Chennai Regional Office Tiruchirappalli by the Government of Tamilnadu. The Regional Office is functioning from 01-08-2012 at Tiruchirappalli, which is famously known as Rock Fort city. The Regional Office is situated 17Kms away in the main highway of Tiruchirappalli to Pudukkottai.
Applications are invited for the post of Project Assistant on temporary basis for the DST, New Delhi sponsored research project in the Department of Pharmaceutical Technology, BIT Campus, Anna University, Tiruchirappalli - 620 024.
Post: Project Assistant
Pharma Company - Client of Nextus Solutions
Post: Regional Sales Manager - Urology (Delhi/ Chennai)