Chandigarh
---
National Centre for Flexible Electronics (NCFIexE) is organizing a round table meet to identify areas of applications of large area flexible electronics for Healthcare and Packaging Industries.
ABOUT AUTHOR
Mrudul Kansara
Sr. Executive, HRD-Marketing
TROIKAA PHARMACEUTICALS LIMITED
mrudul.knsra@gmail.com
Don't know the name, but someone great had said that reading is one of the best way of learning. If you read the same book for more number of times you can learn new things each time you read that book. Having studied pharmacy for 7 years including diploma, degree & post graduation, I had to refer many subjects repeatedly. To add to this, I got my professional assignment also surrounding my passion for pharmacology (Imparting training to newly selected BE/BMs for cardiac products apart from conducting ACE session as a part of HRD MARKETING team in Troikaa Pharmaceuticals, which required me to refer those subjects again).

National Seminar cum Workshop on
"Nanotechnology- Application of QbD"
January 29-30, 2016,
Venue: B. V. Patel PERD Centre, Ahmedabad, Gujarat
---
Targeted Audience: Researchers, Scientists and Academicians
Research Scholars working in the area of:

Nanopharmaceuticals

Material Science

Polymers

Cosmetics etc

Programme coverage:
• Day 1: Seminar session: Nanotechnology and Application of QbD, Utility of polymers & its limitations in Nano-pharmaceuticals, challenges faced by the industry for commercially viable Nanomedicine, by eminent academicians & industrial scientists.
• Day 2: Hands-on training session: Development & Characterization of Nanoformulations; covering various techniques High shear homogenizer, High pressure homogenizer, Usage of sonicator, Dynamic light scattering, for particle size reduction and characterization.
*Day 2: Limited seats for first 20 participants. Registration closed for Day 2.

For registration and further details:
Visit us: www.perdcentre.com
or Email: perd@perdcentre.com
or contact us at: Mr. Jacob Koshy Tel: 079-2743 9375, 2741 6409
Chandigarh State AIDS Control Society (CSACS) was registered in 1998 for implementing National AIDS Control Programme. NACP is a 100% centrally sponsored project. Secretary Health, UT Chandigarh is the Chairman of the Society, Project Director is the technical head assisted by Deputy Directors, Assistant Directors, other officers and supporting staff.
Applications are invited for the following posts on yearly contract basis, further renewable on the basis of satisfactory performance. The short listed candidates will be informed regarding the test/interview after scrutiny of their applications.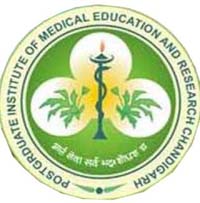 The PGIMER owes its inception to the vision of late Sardar Partap Singh Kairon, the then Chief Minister of Punjab and the distinguished medical educationists of the then combined state of Punjab, supported by the first Prime Minister of India Pt. Jawahar Lal Nehru who considered the institutions of scientific knowledge as temples of learning and the places of pilgrimage. The institute started in 1962 and Pt Jawahar Lal Nehru inaugurated the hospital now named "Nehru Hospital" on 7th July 1963. The Institute was originally under the Government of undivided Punjab. After the reorganization of the state, the administrative control of the institute passed on to the Union Territory of Chandigarh in November 1966. The Institute became an autonomous body under the Act of Parliament in 1967 functioning under the Ministry of Health and Family Welfare, Government of India.
It's time for evolution now. PharmaTutor goes android.

PharmaTutor launching first android app specially for Pharma & lifescience students and researchers.
We are happy to announce about our new ANDROID APP for Pharmacist & Lifescience professionals. This app brings all pharma & lifescience daily updates in your mobile devise.
This app includes updates for jobs, scholarly articles and entrances. Content sharing facility is available, too.
It also include coaching for GPAT. This app makes you an complete & updated pharmacist. Content can be shared easily among your friends or groups.
New App for new generation !
The Union Public Service Commission (UPSC) is India's central agency authorised to conduct the Civil Services Examination, Indian Forest Service examination, Engineering Services Examination, Combined Defence Services Examination, National Defence Academy Examination, Naval Academy Examination, Combined Medical Services Examination, Special Class Railway Apprentice, Indian Economic Service/Indian Statistical Service Examination, Combined Geoscientist and Geologist Examination, and Central Armed Police Forces(Assistant Commandant) Examination.
---
PCI approved, UGC recognised
Carrying forth the Apeejay Stya legacy of over 45 years of excellence in education
School of Pharmaceutical Sciences
Unique Propositions of School
· Industry experienced faculty with avant – garde research
· Cutting edge research labs with sophisticated and latest instruments
· Industry centric curriculum
· Research opportunities at all levels
· Hands on training and placement in varied pharma sectors
· Strong Industry – Academia Linkages
· International Library with free access to indexed journals
CORPORATE CONNECT
* Collaboration with Industry stalwarts with respect to joint research projects, internships, advice on industry aligned curriculum, design and delivery & guest lectures.
* Internship Projects and Placements : Students have been placed for industry projects at various R & D centres like Piramal Healthcare, Wockhardt Ltd, Finoso Lab, Dabur India and many others.
Experience the International Edge...
· Established on the academic pattern of the lvy League universities of the USA
· Trans-disciplinary and Liberal Arts approach
· Strong industry linkages to facilitate training & placement
· Truly global campus with students from over 15 countries
Awards & Accolades
· Best Innovation by Private University at World Education Summit 2012
· No.1 in Innovative Teaching Techniques & No. 3 in Most Reputed Faculty as per TOI B-School Ratings 2013 (North Region)
· Mr. Aditya Berlia, Co-Founder & Pro-Chancellor, Apeejay Stya University, received the 'Outstanding Educational Entrepreneur' award at the World Education Congress Global Awards 2013.
· ASU has been conferred the 'CSR Excellence in Education Award 2013' by Competition Success Review (CSR) magazine in recognition of exceptional contribution made by institutions in their respective areas like education, scientific research, etc.
· E-Gov. Campus of Gurgaon District, Haryana (India) by the Ministry of Communications & Information Technology, in collaboration with the United Nations
· Best Engineering Institute in North India at National Education Awards 2013 by ET Now
Programmes Offered
MASTERS
• M. Pharm. in Pharmaceutics
• M. Pharm. in Drug Regulatory Affairs
Duration:2 yrs
• M. Pharm. + MBA
Duration:3 yrs (Dual Degree Programme)
BACHELORS
• B. Pharm.
Duration: 4 yrs.
PG DIPLOMA
• Drug Regulatory Affairs
• Novel Drug Delivery Systems
Duration:1 yr (Full Time)
DOCTORAL
• Ph.D in Pharmaceutical Sciences
Online courses offered by SPS: Teaching and learnings shared by Stalwarts of respective fields.

For any further details feel free to call at +91-9650084445, 9958615557, 9958132224, 18001037888, 022-33598485