Chandigarh
---
Defence Institute of High Altitude Research (erstwhile Field Research Laboratory) is only one of its kind situated in Leh at an altitude of 3500 m above MSL, having core competence in cold arid agro-animal technology in the world. The same has been examined and certified by LIMCA Book of Records under World Record category. This institute is brain child of the first Prime Minister of India, late Pandit Jawaharlal Nehru and was established in 1962 with the quest to become world class leader in the area of cold arid agro-animal technologies. The institute through its pioneering R&D efforts over the years has brought about perceptible qualitative and quantitative changes in agriculture, animal husbandry and cold desert flora of Ladakh.

Defence Institute of High Altitude Research (DIHAR) requires 01 Research Associate and 03 Junior Research Fellow in the following disciplines.

Post: Research Associate, Junior Research Fellow

Applications are invited for the Research Trainee Positions in the field of Micro array data analysis/Computer added Drug Designing/Molecular Modeling & Dynamics/System Biology / Software Development.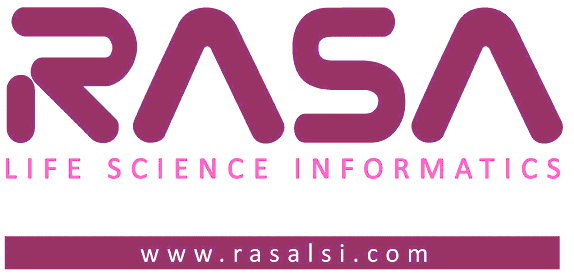 We are a leading BCIL (Biotech Consortium India Ltd) recognized and CRISIL rated organization located in Pune which deals in providing the high quality R&D services and training in the area of Life Science informatics like Bioinformatics, Cheminformatics and BIO-IT. We offer computational and IT solutions to Biotechnology, pharmaceutical, chemical and Life Science institutes and industries.
The Central Drugs Standard Control Organization (HQ), FDA Bhawan, Near Mata Sundari College, New Delhi -110002 requires Bench Chemists for its various Drugs Testing Laboratories situated in various cities throughout India.

These supporting staff will assist Senior officers in matters related to Administrative & Technical works carried out in the office of Drugs Testing Laboratories.
Qualification, experience, job description, emoluments etc. for various posts are as under:
Post: Bench Chemist
Bioinformatics Institute of India (BII), set-up in the year 2002 has acquired international reputation by conducting industry oriented knowledge enhancement programs in the emerging domains of life science. Within a short span of a decade, BII has traversed many milestones in academic excellence and is today recognized as premier institute for providing the training in the area of Bioinformatics, Biotechnology, Pharma, Clinical Trials etc. The course-curriculum has been designed on global industrial pattern to fill the gap between academia and industry has lead BII to attain professional expertise in the field of life science and its allied area.
Highlights:
1. Examination centers all over India
2. Exams twice a Year.
3. Latest Course Curriculum as per global demands
4. Globally accepted Certificate
5. Experienced & Qualified Faculties
6. 24×7 support
7. Free study kit for candidates
8. Best institute for pharma in north India.
9. Workshop/Seminars

Online E learning Courses:
* Pharmacovigilance.
* Structural Comparative & Computational Genome.
* Proteomics: Moving Beyond the Human Genome.
BII is the largest Training Institute in Life Sciences Domain having more than 20,000 Satisfied Students over 25 countries. Since 2002 BII is thriving on:
Career enhancement Distance Learning Programs in Pharmacy/Life science

Laboratory Projects/Training in Bioinformatics, Biotechnology, Microbiology, Molecular Biology

BIOINFORMATICS INSTITUTE OF INDIA
C-56A/28, Sector - 62,
Noida - 201 309 (U.P) (INDIA)
Call : 0120-4320801/02
Mobile : 09818473366,09810535368
E-mail : info@bii.in
Website: www.bii.in
State Bank of India, India's Largest Commercial Bank is looking for retired Technical Officers of State Bank Group/ Public Sector Banks for the position of Technical Officer on Non-exclusive Retainership/ Assignment basis for its SME Business Unit - Consultancy Service Cells at various centres.
Post: Technical Officers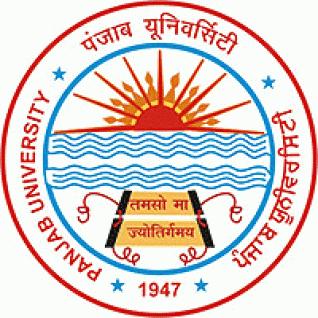 The University Institute of Pharmaceutical Sciences of the Panjab University is a premier institution of Pharmaceutical Education and Research in the country. The institute has covered a long and glorious journey of 76 years starting from Lahore in 1944 and finally settling to the present campus in Chandigarh at the foothills of Himachal. In its travelogue, the institute crossed multiple milestones and continue to head ahead towards the well-defined goals. The elevation of the status from department to the level of an institute i.e. University Institute of Pharmaceutical Sciences in 1994, and hosting of Indian Pharmaceutical Congress in the same year, two presidential honors of the Indian Pharmaceutical Congresses to its faculty members, a special recognition by the UGC by granting SAP in 1993 and COSIST in 1981 establishment of ICMR Advanced Centre for standardization of Drugs of Indian System of Medicine are some of the major hallmarks on the path treaded so far.
Post: Scientific Assistant, Research Fellows