Chandigarh
---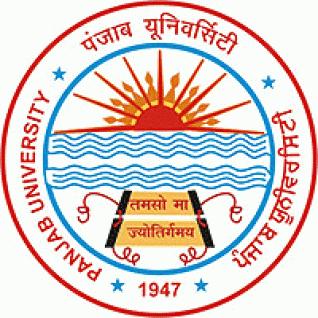 The University Institute of Pharmaceutical Sciences of the Panjab University is a premier institution of Pharmaceutical Education and Research in the country. The institute has covered a long and glorious journey of 76 years starting from Lahore in 1944 and finally settling to the present campus in Chandigarh at the foothills of Himachal. In its travelogue, the institute crossed multiple milestones and continue to head ahead towards the well-defined goals.

National Institute of Pharmaceutical Education and Research (NIPER) is the first national level institute in pharmaceutical sciences with a proclaimed objective of becoming a centre of excellence for advanced studies and research in pharmaceutical sciences. The Government of India has declared NIPER as an 'Institute of National Importance'. It is an autonomous body set up under the aegis of Department of Pharmaceuticals, Ministry of Chemicals and Fertilizers, Government of India.
Trueosis ever since its inception in 2007 has been involved in providing high quality manpower solutions and services. We have been successful in providing consistent and reliable services to our customers who include BFSI, BPOs, ITIndustries, Pharma, Private Manufacturing Enterprises and FMCG Companies.
The culture at Trueosis is based on strong interaction with customers in order to provide complete satisfaction in terms of desired output.
The Constituent Assembly, after independence, saw the need for giving a secure and autonomous status to Public Service Commissions both at Federal and Provincial levels for ensuring unbiased recruitment to Civil Services as also for protection of service interests. With the promulgation of the new Constitution for independent India on 26th January, 1950, the Federal Public Service Commission was accorded a constitutional status as an autonomous entity and given the title – Union Public Service Commission.

The School of Pharmaceutical Sciences, Apeejay Stya University offers highly advanced and internationally aligned post-graduate courses in Pharmacy Education. The following courses are on offer:
Bioinformatics Institute of India (BII), set-up in the year 2002 has acquired international reputation by conducting industry oriented knowledge enhancement programs in the emerging domains of life science. BII was established by the prestigious Confrere Educational Society. Within a short span of a decade, BII has traversed many milestones in academic excellence and is today recognized as premier institute for providing the training in the area of Bioinformatics, Biotechnology, Pharma, Clinical Trials etc. The course-curriculum has been designed on global industrial pattern to fill the gap between academia and industry has lead BII to attain professional expertise in the field of life science and its allied area.
BII is the largest Training Institute in Life Sciences Domain having more than 20,000 Satisfied Students over 25 countries. Since 2002 BII is thriving on:
Laboratory Projects/Training

Career enhancement Distance Learning Programs

Programs from Jamia Hamdard University

Novation Labs India is a Leading, Upcoming & Professionally Managed Pharmaceutical Company deals in Super Specialty of Neurology Division & Cardio Diabetic Division.

Post: Medical Representative, Area Sales Manager
Novation Labs India is a Leading,Upcoming &Professionally Managed Pharmaceutical Company deals in Super Specialty of Neurology Division & Cardio Diabetic Division.
Post: Medical Representative, Area Sales Manager