Baddi
---
Panacea Biotec is a leading research based Health Management Company, with an annual turnover of approx. Rs. 830 Crores. We are engaged in research, development, manufacture & marketing of Vaccines, Bio-Pharmaceuticals and Pharmaceuticals (Rx & OTC) of international quality and Health Services.
RASA Life Science Informatics
Invites you to 3 Day Workshop in In-Silico Drug Discovery and Advance Chemoinformatics (28th-30th Sept. 2012).
Space is limited, so be sure to enroll now!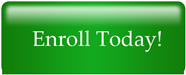 Salient Features of the Workshop
Workshop groups will study problems with hands-on examples using computational chemistry methods and discuss issues highlighted by examples and Case Studies in drug discovery presented by instructors. A Case Study set with a focus on chemical database creation and filtering drug like compounds will be used to link all workshop activities throughout the workshop.
On completion of this workshop you will be expertise in :
* Hands on training on commercial softwares of Drug discovery
* Application of Chemoinformatics in drug discovery
* Interaction and guidance from eminent scientist & professionals from industry & research labs
* Training from industry expertsfrom Chemoinformatics & drug discovery informatics domain.
* Analyzing chemical fingerprint
* Pharmacophore based Virtual Screening of compounds
* Screening of library compound against selected target
* Analyzing Docking Results
* Molecular Modeling &Dynamics
* Steps involved from Lead Optimization to Final Candidate Drug.
* Generating Knowledge from structure and different chemical databases
* Using various chemical structure drawing and visualization tools
* Digitizing your chemical Data.
* Storing molecules in wide array of format
* Awards for top 2 groups

Speakers:

- Mr.Sameer Chaudhary, MD, RASA Life Science Informatics
- Mr. Rajeev Gangal, Associate Director, Medical Chemistry, Sai Advantium Pharma Ltd
- Mr. Jakir Pinari, Associate Director –DMPK, Sai Advantium Pharma Ltd
- Mr. Priyadarshini Waman Gadade, Sai Advantium Pharma Ltd
- Dr. K.V. Swamy, HOD, Dr.D.Y. Patil Biotech and Bioinformatics

Audience
Graduate/ post-graduate students, professionals, faculties from Organic chemistry, Pharmacy, Bioinformatics, Biotechnology, Agrochemical, Microbiology, Chemical ,life sciences etc from Industries and institutions will benefit the most from getting hands-on experience

Venue:
Alard Charitable Trust
Alard school of Pharmacy, Survey No. 50, Marunje,
Near Rajiv Gandhi IT Park, Hinjewadi, Pune - 411 057,
Maharashtra, India
Tel: 02065600408, 07875692349/7875793891

For any queries contact us at
RASA Life Science Informatics
301, 3rd Floor, Dhanashree Apartment,
Opposite Chittaranjan Vatika, Model Colony,
Shivaji Nagar, Pune - 411016.
Tel: 02065600408, 07875692349/7875793891/8411927535
or email us at workshop@rasalsi.com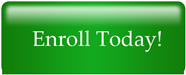 About Authors:
Manu Arora1*, Amanpreet Singh2
School of Pharmacy & Emerging Sciences,
Baddi University of Emerging Science & Technology,
Makhnumajra, Baddi, Distt. Solan,
Himachal Pradesh-173205, India.
*manu_cognosy@yahoo.co.in

ABSTARCT
Mimosa pudica is a weed which is commonly known as chuemue (touch me not) belongs to the family Leguminaceae. It is found in moist and waste places. Chuemue shows nyctynastic and seismonastic movement. All parts of this plant possess different medicinal properties like dysentery, leprosy, asthma, sedative, emetic and tonic. Its aerial parts contain different secondary plant metabolites like tannins, alkaloids, glycosides, Flavonoids and saponins. This review shows presence of secondary plant metabolites and its ethnopharmacological uses.
The last few years have seen us blazing new trails and setting new standards in the pharmaceutical industry. The company has a formidable position in the industry. Sound infrastructure and well-qualified human force have helped Aristo to accomplish this achievement. Amongst top 10 pharma companies in India.
About Author:
Mr. Jagmohan Rai Agarwal,
M.Pharm (1968), Industrial experience SSI sector, nearly 37 years,
retired from own Industry (2004),
Founder President of M.P.Pharmacy Graduates' Association (MPGA),
Ex President: M.P.Pharmaceutical Manufacturers' Organisation (MPPMO),
Founder President : M.P. Small Scale Drug Manufacturers' Association (MPSDMA),
Ex President Indian Pharmaceutical Association, M.P. State Branch, Indore (IPA),
Ex Vice Chairman Confederation of Indian Pharmaceutical Industries (SSI) (CIPI)
Recently submitted thesis for award of Ph.D. on title "Enforcement of Drug Laws-Globalization vis-à-vis Indian Drug Laws"
(Email: sharda_jollo@yahoo.co.in)
Venus start each day by focussing on Innovation & Creativity. We make sure that best healthcare is provided to our patients worldwide.
From a humble beginning in 1991, now we are engaged & engrossed in discovering, developing and delivering innovative pharmaceuticals that help patients to alleviate sufferings.
Post : Executive Officer-QC
IndiaCan is a joint venture between Educomp, India's largest education company and Pearson, world's largest education service provider.
IndiaCan is a pioneering initiative with a view to bridge the gap between employment opportunities, skills and knowledge base of the unemployed youth in the country and therefore, helps them get suitable placements.
Health biotech is a company that promises good health for all by providing quality medicines at affordable prices and committed to care the people for keeping good health. Health Biotech has won many accolades in the domestic and international pharmaceutical domain. We are engaged in manufacturing of pharmaceutical products for acute care market, etc.
Dabur India Limited is a leading Indian consumer goods company with interests in Hair Care, Oral Care, Health Care, Skin Care, Home Care and Foods. From its humble beginnings in the bylanes of Calcutta way back in 1884 as an Ayurvedic medicines company, Dabur India Ltd has come a long way today to become a leading consumer products manufacturer in India. For the past 125 years, we have been dedicated to providing nature-based solutions for a healthy and holistic lifestyle.
Post: ASSISTANT OFFICER-QA: Microbiologist