Baddi
---
Surya Healthcare is a subsidiary of Surya Pharmaceuticals Limited with widespread domestic and international operations. The force behind Surya Healthcare is its parent company Surya Pharmaceuticals Limited. It is uniquely positioned in the Pharmaceutical trade known for its competencies in API, formulation and contract manufacturing across different therapeutic segments serving both domestic and international clients.
Solrex Pharmaceuticals is a leading Pharma Major, engaged in the formulation of Tablets, Capsules, Liquids & Ointments and our manufacturing plants are in operation at Himachal Pradesh, Madhya Pradesh, Goa & Punjab.
Procter & Gamble is the innovation leader in our industry. Virtually all the organic sales growth we've delivered in the past nine years has come from new brands and new or improved product innovation. We continually strengthen our innovation capability and pipeline by investing two times more, on average, than our major competitors.
Venus Remedies India is a research and development driven, pharmaceutical manufacturing company. Among the top 50 Indian Pharma companies of India, the company has out paced most Indian pharmaceutical companies in its growth and value creation over the past few years.
Venus start each day by focussing on Innovation & Creativity. We make sure that best healthcare is provided to our patients worldwide.
From a humble beginning in 1991, now we are engaged & engrossed in discovering, developing and delivering innovative pharmaceuticals that help patients to alleviate sufferings.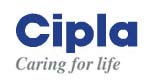 Cipla known for its innovative pharmaceutical products backed by latest in technology and creative marketing practices, is enjoying a commanding position among the top pharma companies in the country.
Several specialised therapeutic divisions and promising new products have been launched and many more are in the pipeline.
Hygienic Research Institute (HRI) has come a long way since 1957, with an aim to satisfy the consumer's needs in the modern world.
HRI wanted people to look and feel beautiful, naturally. Hence, every beauty product of HRI has been prepared with the help of modern technology and ancient Ayurvedic sciences, giving the consumer the very best, to be the very best.