B.Pharm
---
Accenture is a global management consulting, technology services and outsourcing company. Combining unparalleled experience, comprehensive capabilities across all industries and business functions, and extensive research on the world's most successful companies, Accenture collaborates with clients to help them become high-performance businesses and governments.
Post: HLS - DVA
A global healthcare leader, Novartis has one of the most exciting product pipelines in the industry today. A pipeline of innovative medicines brought to life by diverse, talented and performance driven people. All of which makes them one of the most rewarding employers in their field.

Post: Analyst-Forecasting
Novo Nordisk is a global healthcare company with 89 years of innovation and leadership in diabetes care. The company also has leading positions within Haemophilia care, growth hormone therapy and hormone replacement therapy. Headquartered in Denmark, Novo Nordisk employs approximately 33,300 employees in 75 countries, and markets its products in more than 190 countries Novo Nordisk's B shares are listed on NASDAQ OMX Copenhagen (Novo-B).

Post: Safety Medical Writer
Cliniminds is India's leading health sciences education and training company. Established in 2004, today has presence in all major Indian and international cities. Cliniminds is accredited by the Accreditation Council for Clinical Research Education.
Post: Clinical Research Faculty and Centre Co-ordinator
ICON is a global provider of outsourced development services to the pharmaceutical, biotechnology and medical device industries. We specialize in the strategic development, management and analysis of programs that support Clinical Development – from compound selection to Phase I - IV clinical studies ICON enjoys a strong reputation for quality and is focused on staff development. We make it our mission to attract the most diverse and creative minds into the business and we continually strive to provide opportunities for our people to excel, grow and build a great career. We understand that our greatest asset is the skills and talents of our people and they are truly what set us apart.

Post: Associate Project Manager
They are more than just a specialty chemical company. Their rich history combines dedication and ambition, fueled by progress and success. It's a story fit to inspire their employees, customers and stakeholders worldwide. As a global company, they aspire to reach a harmonious balance between fostering technological advancements in their labs and encouraging valued work-life traditions for their employees. They strive for excellence in character from behind their desks to the streets of their communities, never forgetting their social and personal responsibilities to the environment.
Eastern Coalfields Limited is going to fill up different vacancy posts viz, Jr. Overman, Mining Sirdar, Dy. Surveyor, Pharmacist(T), Technician Radiographer, Technician Pathological, Staff Nurse, Overseer(Civil), Stenographer, Security Sub-Inspector, Physiotherapist, ECG Technician, OT Technician, Electrician, Asst. Revenue Inspector, Asst. Foreman(Elect.), Accountant from eligible internal departmental candidates of CIL and its subsidiary companies.
The vacancies in Eastern Coalfields Limited in different designations and grade for the Internal Employees of Coal India and its Subsidiary Companies are as follows-
Post: Pharmacist(T) in T&S Gr.'C'
SAIL, a Maharatna Company, and a leading steel-making company in India with a turnover of around Rs.51866 crore (FY 2013-14) is in the process of modernizing and expanding its production units, raw material resources and other facilities to maintain its dominant position in the Indian steel market.

IISCO STEEL PLANT, a unit of STEEL AUTHORITY OF INDIA LIMITED, invites online applications for the following executive & non-executive posts for its integrated steel plant at Burnpur in West Bengal:
Para-Medical Staff
Post: Pharmacist (Trainee), S-3*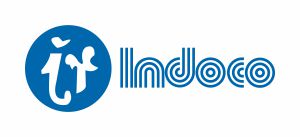 Indoco Remedies is engaged in the manufacturing and marketing of Formulations (Finished Dosage Forms) and Active Pharmaceutical Ingredients (APIs) in India. Indoco has a strong international presence in the Regulated and Emerging markets. The Company is striving to place itself on a strong promising path by expanding its business strategically, strengthening its manufacturing facilities and enhancing capabilities across the organization. The Company is looking at various opportunities in untapped markets and association with business partners in the global markets to boost its revenues.
Nirlife, an ISO Standard cGMP approved, is the healthcare division of Nirma limited (Rs. 7000 crore conglomerate) founded with the objective to make high-quality healthcare products easily accessible to the masses. Nirlife has evolved as one of world's largest manufacturer of Parenterals, Medical Devices and pharmaceutical formulations under one roof and has presence in more than 70 including semi-regulated and regulated markets. For further expansion of pharmaceutical business, we require professionals to fill multiple vacancies in the following areas: