B.Pharm
---
Torrent Pharmaceuticals Limited, is a dominant player in the therapeutic areas of cardiovascular (CV) and central nervous system (CNS) and has achieved significant presence in gastro-intestinal, diabetology, anti-infective and pain management segments. Torrent Pharma's competitive advantage as a manufacturer stems from its world-class manufacturing facilities. Its manufacturing facilities at Indrad, Gujarat, comply with WHO, cGMP, MHRA and TGA norms and have received ISO 9001, ISO 14001 and OHSAS 18001
In 1994, when Smithkline Beecham tasked Medreich plc to source quality generic drugs, for its Africa operations, it came upon a little company that had world class quality parameters. This company was guided by the Beecham technical and regulatory protocols that it used in its own facility in UK. The little company, Medreich, has come a long way since then. But the guiding principles remain the same - aim to make a difference through leveraging technological excellence by way of building partnerships with strong and vibrant local partners, around the globe.
SAVA Medica Limited is a leading pharmaceutical company based in India.
Human life is precious to us. That is why we, at SAVA Medica, are committed to provide such products which can improve human health & life at affordable cost.
To accomplish our aim we, at SAVA Medica, are engaged in manufacturing & marketing of the branded generic medicines at affordable prices.
Post: Manager - Formulation & Development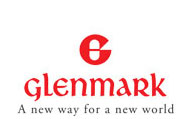 Glenmark Pharmaceuticals today announced the settlement of litigation with Daiichi Sankyo and Genzyme Corporation regarding Glenmark's Abbreviated New Drug Application (ANDA) tiled with the US Food and Drug Administration (FDA) for Colesevelam Hydrochloride, a drug used in treatment of type-2 diabetes.
In November last year, Daiichi Sankyo and Genzyme filed a patent infringement suit in the US District Court for the District of Delaware seeking to prevent Glenmark from commercialising its ANDA prior to expiration of the Orange Book patents.