B.Pharm
---
SAVA Medica Limited is a leading pharmaceutical company based in India.
Human life is precious to us. That is why we, at SAVA Medica, are committed to provide such products which can improve human health & life at affordable cost.
To accomplish our aim we, at SAVA Medica, are engaged in manufacturing & marketing of the branded generic medicines at affordable prices.
Post: Manager - Formulation & Development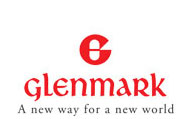 Glenmark Pharmaceuticals today announced the settlement of litigation with Daiichi Sankyo and Genzyme Corporation regarding Glenmark's Abbreviated New Drug Application (ANDA) tiled with the US Food and Drug Administration (FDA) for Colesevelam Hydrochloride, a drug used in treatment of type-2 diabetes.
In November last year, Daiichi Sankyo and Genzyme filed a patent infringement suit in the US District Court for the District of Delaware seeking to prevent Glenmark from commercialising its ANDA prior to expiration of the Orange Book patents.
Exotic Naturals is a Natural Products R&D company. We develop novel plant products for use in human healthcare and crop health. Since it was founded in 1994, Exotic Naturals has served the needs of the Dietary Ingredients, Herbal Supplements, Phytopharmaceutical and Biopesticide industry in N. America, Europe and Asia-Pacific.
Post: Executive-QA
Naprod's vision is to become a world class player in oncology through excellence in innovation, discovery of new manufacturing processes / drug delivery mechanisms and consistently high quality of production. We commenced operations in 1994 with the inauguration of our ultra-modern facility for the production of generics and formulations for oncology and other therapeutic applications. We are one of the pioneers in India in lyophilization.
Abbott India Limited is a subsidiary of Abbott Laboratories, USA, a global, diversified health care company devoted to the discovery, development, manufacture and marketing of pharmaceutical, diagnostic, nutritional and hospital products. The company now employs approximately 70,000 people and markets its products in 130 countries worldwide.