B.Pharm
---
Soranus was a Greek physician from Ephesus in 1st and 2nd century. He practiced in Alexandria and subsequently in Rome, and was one of the chief representatives of the Methodic school of medicine. Several of his writings still survive most notably his four-volume treatise on gynaecology and a Latin translation of his on acute and chronic diseases. He belonged to the Methodic School and was one of the most eminent physicians of that school. Little else is known about his life, except that he passed some time in Aquitania for the purpose of treating some skin diseases which were very prevalent there at the time.
Punjabi University, Patiala, has kept up its spree of winning the highest "A" grade on a four-point scale amongst over 350 universities in the country. The status is awarded by the National Assessment and Accreditation Council (NAAC), which is an autonomous institution of the University Grants Commission, for a period of five years.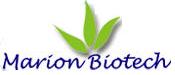 Marion Biotech strongly believes in an integrated approach to healthcare. It is also engaged in extensive Research & Development of unique Herbal products. At Marion Biotech, we set Stringent Standards of Quality, Safety and Efficacy for all the Products that we manufacture. No wonder, many of our Products are leaders in their category, thanks to the excellent selection and integration of proven Pharma and extensively well researched Herbal ingredients.
Leading pharma company located in Mumbai; Manufacturing of Sustained & modified release, Pellets, DC granules, Taste mask Granules, Tablets & Capsules.
Aspiring-Solutions is a passion driven and one stop over HR consulting services based in Mumbai. We undertake bulk operations and specialize in undertaking all level recruitments inorder to cater the needs of different companies. Our motto is to provide quality candidates so as to meet the set expectations of our clients.

The Vice-Chair Person on behalf of District Health Society, Daman at Directorate of Medical & Health Services, Community Health Centre, Moti Daman is conducting a walk in interview for the posts of Medical and Paramedical staffs purely on short term contract basis.
Post: Pharmacist
A state level nodal centre for Inter Disciplinary Studies has been set up in Mahatma Gandhi University, Kottayam, Kerala to impart a high quality scientific education to the youth of India today – the program is revolutionary insofar as it seeks to create scientists who also have a deep appreciation of humanities. The five year Integrated Interdisciplinary MS program launched in 2009 has many innovative aspects. There are opportunities for employment through education as well as visits to reputed institutions within India and abroad.
Madras Medical Mission is an organization inspired by the missionary zeal of Bishop Zachariah Mar Dionysius, Metropolitan of the Madras Diocese of the Orthodox Church of India. Strengthened by the devotion and commitment of the members of this Community at Chennai (erstwhile Madras city of TamilNadu ) who promoted the registered charitable society in 1982, it strives to participate in the healing ministry by seeking to foster an environment of caring, compassion and love that enables it to respond to patient needs in enviable ways.
Post: Pharmacist
J. B. Chemicals & Pharmaceuticals Ltd. (JBCPL), known to many as Unique Pharmaceutical Laboratories is one of India's leading global pharmaceutical companies. The company manufactures and markets a wide range of pharmaceutical formulations.
Post: QC Manager
Applications are invited from Indian citizens (Male & Female) for filling up the following vacancies of Group-B & C Non-Gazetted (Combatised), Para Medical Staff in Sashastra Seema Bal. They will be governed under SSB Act and Rules applicable to other members of the Force and other Rules applicable from time to time. On appointment they shall be entitled for the pension benefits as per the "New Restructured Defined Contributory Pension Scheme" applicable for the new entrants to the Central Government Services w.e.f. 01-01-2004. The last date of receipt of application is 31-08-2012.
PAREXEL International is a growing, fast-paced, global Clinical Research Organization (CRO) that has helped bring to market 49 of the top 50 selling pharmaceuticals. In fact, we have worked with all 10 of the world's top 10 pharmaceutical companies.