B.Pharm
---
The Health & Family Welfare Department of the State Government has been vested with the responsibility of maintaining and developing the health care system in West Bengal. Public health, sanitation and hospitals are the exclusive responsibilities of the State. State provides financial and managerial support for the basic health care support and infrastructural facilities at the rural level, while the State level super specialty Medical Colleges & Hospitals predominantly provides the ambulatory care services.

Post: Pharmacist - 441 posts
Quintiles is the only fully integrated biopharmaceutical services company offering clinical, commercial, consulting and capital solutions worldwide. Our network of 23,000 engaged professionals in 60 countries around the globe works with an unwavering commitment to patients, safety and ethics — ensuring a higher level of healthcare for people. For our biopharmaceutical customers, we help them navigate risk and seize opportunities in an environment where change is constant.


A global healthcare leader, Novartis has one of the most exciting product pipelines in the industry today. A pipeline of innovative medicines brought to life by diverse, talented and performance driven people. All of which makes them one of the most rewarding employers in their field.
Post: Senior Pharmacovigilance Expert

National Institute of Pharmaceutical Education and Research (NIPER) is the first national level institute in pharmaceutical sciences with a proclaimed objective of becoming a centre of excellence for advanced studies and research in pharmaceutical sciences. The Government of India has declared NIPER as an 'Institute of National Importance'. It is an autonomous body set up under the aegis of Department of Pharmaceuticals, Ministry of Chemicals and Fertilizers, Government of India. The Institute is conceived to provide leadership in pharmaceutical sciences and related areas not only within the country, but also to the countries in South East Asia, South Asia and Africa. NIPER is a member of Association of Indian Universities and Association of Commonwealth Universities.

We take great pleasure in informing you that the Department of Pharmacology & Toxicology, National Institute of Pharmaceutical Education & Research (NIPER), S.A.S. Nagar (Mohali), Punjab, india is organizing 11th Annual Conference of International Society for Heart Research (Indian Section) which will be held from February 8-9, 2014.

Mylan is one of the world's leading generics and specialty pharmaceutical companies, providing products to customers in more than 150 countries and territories. The company maintains one of the industry's broadest and highest quality product portfolios, which is regularly bolstered by an innovative and robust product pipeline. With a workforce of more than 16,000, Mylan has attained leading positions in key international markets through its wide array of dosage forms and delivery systems, significant manufacturing capacity, global commercial scale and a committed focus on quality and customer service.

Post: Assistant Manager- QA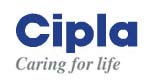 Cipla known for its innovative pharmaceutical products backed by latest in technology and creative marketing practices, is enjoying a commanding position among the top pharma companies in the country.
Several specialised therapeutic divisions and promising new products have been launched and many more are in the pipeline.
Post: EA To IPD Head
SAIL, a Maharatna Company, and a leading steel-making company in India with a turnover of Rs. 49350 crore (FY 2012-13) is in the process of modernizing and expanding its production units, raw material resources and other facilities to maintain its dominant position in the Indian steel market.
Post: Pharmacist Trainee
Mine:
Kiriburu Iron Ore Mine- 1 [UR]
Zoetis is a global animal health company dedicated to supporting customers and their businesses in ever better ways. Building on 60 years of experience as Pfizer Animal Health, we deliver quality medicines and vaccines, complemented by diagnostics products and genetics tests and supported by a range of services. We are working every day to better understand and address the real-world challenges faced by those who raise and care for animals in ways they find truly relevant.
Post: Executive Quality Assurance

The J.N. Tata Endowment offers loan scholarships only. The loan amount (ranging between Rs. 60,000 and Rs.4,00,000) awarded to each scholar is determined by the norms laid down for the purpose and does not cover the full cost of studies. All applicants do not necessarily qualify for the maximum amount. Selected scholars may also qualify for a gift scholarship from the Jamsetji Tata Trust and a Travel Grant from the Sir Dorabji Tata Trust, based on the sole discretion of the Trustees of the concerned Trusts. A gift scholarship can amount to a maximum of Rs.3,80,000.
Bayer is a global enterprise with core competencies in the fields of health care, nutrition and high-tech materials. The company's products and services are designed to benefit people and improve their quality of life. At the same time Bayer creates value through innovation, growth and high earning power.
Post: Product Specialist