B.Pharm
---
Mahatma Gandhi Institute of Pharmacy (MGIP) was established in 2008. The Institute is approved by AICTE and affiliated to Gautam BuddhTechnical University, GBTU (eastwhile UPTU), Lucknow. It is offering Bachelor of Pharmacy (B.Pharm) and Master of Pharmacy (M.Pharm). MGIP is committed to provide world class education with specialized and experienced faculty members along with state-of-the-art facilities, including a modern practice lab that allows students to gain real-time experience in a functioning pharmacy.
Post: Faculty Position as Professor, Associate Professor, Asst. Professor for Pharmaceutics, Pharm. Chem, and Pharmacology. (08 Posts) Requirement for Non teaching post are Lab Technician, Hostel warden (Male, Female), Accountant (4 Posts)
Baxter International Inc. develops, manufactures and markets products that save and sustain the lives of people with hemophilia, immune disorders, infectious diseases, kidney disease, trauma, and other chronic and acute medical conditions. As a global, diversified healthcare company, Baxter applies a unique combination of expertise in medical devices, pharmaceuticals and biotechnology to create products that advance patient care worldwide. Baxter had 2012 sales of $14.2 billion and has approximately 50,800 employees.
Post: Key Account Manager-140002QL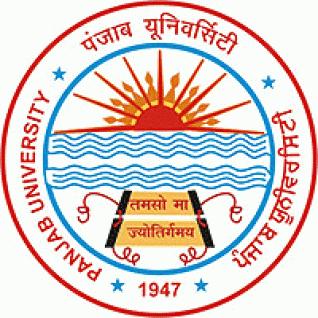 The University Institute of Pharmaceutical Sciences of the Panjab University is a premier institution of Pharmaceutical Education and Research in the country. The institute has covered a long and glorious journey of 76 years starting from Lahore in 1944 and finally settling to the present campus in Chandigarh at the foothills of Himachal. In its travelogue, the institute crossed multiple milestones and continue to head ahead towards the well-defined goals. The elevation of the status from department to the level of an institute i.e. University Institute of Pharmaceutical Sciences in 1994, and hosting of Indian Pharmaceutical Congress in the same year, two presidential honors of the Indian Pharmaceutical Congresses to its faculty members, a special recognition by the UGC by granting SAP in 1993 and COSIST in 1981 establishment of ICMR Advanced Centre for standardization of Drugs of Indian System of Medicine are some of the major hallmarks on the path treaded so far.
Applications are invited for the position of Guest Faculty in University Institute of Pharmaceutical Sciences in the following subjects for the period from August to December 2014 (Odd semesters).
Online Recruitment Applications (ORA) are invited from the desirous and eligible candidates for recruitment to various posts in various Departments of Himachal Pradesh Government up to 20th August, 2014 till 11:59 P.M.

Post: Lecturer, Assistant Manager

Wyzax Surrogacy- IVF Centre (WSC) we strive to " touch your lives " by helping you 'create life!' WSC is a specialized Surrogacy arm of Wyzax Healthcare, which is engaged in a vast range of healthcare activities like Pharmaceutical Marketing, Medical Tourism & Fertility Care. Today, WSC, the pioneer in the field of Surrogacy , is the fastest growing Surrogacy companies in South East Asia. We are the frontrunners in taking the initiative to organize & corporatise the Surrogacy sector in India. We have further made the Surrogacy services medically, legally, socially & ethically accountable through our Pioneering Surrogacy Protocols – PSPs. We at WSC offer End to End Surrogacy solutions under 1 roof, namely, Legal aspects & Exit visa, Surrogate & Donor Management, Gamete banking, IVF, and finally, Delivery. This makes WSC a truly comprehensive Surrogacy Company that provides 360 degree surrogacy solutions under 1 roof.
Post: Executive : Client Co-ordination
Founded in 1849, Pfizer is the world's premier biopharmaceutical company taking new approaches to better health. We discover, develop, manufacture and deliver quality, safe and effective prescription medicines to treat and help prevent disease for both people and animals. We also partner with healthcare providers, governments and local communities around the world to expand access to our medicines and to provide better quality health care and health system support. At Pfizer, colleagues in more than 90 countries work every day to help people stay happier and healthier longer and to reduce the human and economic burden of disease worldwide.
Post: Head, Distribution

CACTUS is a pioneering global scientific communications company. In everything we do, we want to accelerate the development of global scientific research, by helping science break through the confines of geography and language. To this end, we partner with academic and pharmaceutical communities worldwide and leverage the expertise of 1400+ professionals to create compelling, high-quality scientific communications. Browse through the tabs below for a closer look at CACTUS.
Post: Associate Editor, Life Sciences
Accenture is a global management consulting, technology services and outsourcing company, with approximately 275,000 people serving clients in more than 120 countries. Combining unparalleled experience, comprehensive capabilities across all industries and business functions, and extensive research on the world's most successful companies, Accenture collaborates with clients to help them become high-performance businesses and governments. The company generated net revenues of US$28.6 billion for the fiscal year ended Aug. 31, 2013.

Post: Medical Safety Analyst
Mylan is one of the world's leading generics and specialty pharmaceutical companies, providing products to customers in more than 150 countries and territories. The company maintains one of the industry's broadest and highest quality product portfolios, which is regularly bolstered by an innovative and robust product pipeline. With a workforce of more than 16,000, Mylan has attained leading positions in key international markets through its wide array of dosage forms and delivery systems, significant manufacturing capacity, global commercial scale and a committed focus on quality and customer service.

Post: API PRODUCTION CHEMIST - HYDERABAD - 14002811
Wyzax group was established in India about a decade ago with its flagship organization - Wyzax Laboratories (P) Ltd. Although Wyzax Labs has been primarily engaged in Pharmaceutical marketing, Wyzax as a group has further diversified into other areas of healthcare like Medical Tourism & marketing of diagnostic equipments. The booming sector of Medical Tourism is being looked after by our sister concern - Wyzax Medical Tourism
(wyzaxmedicaltourism.com). Wyzax has also established a charitable healthcare NGO (Non Government Organisation) by the name of MAA (Social Responsibility), the primary objective of which is to make motherhood, a safe, healthy & satisfying experience.