Ahmedabad
---
Cadila Pharmaceuticals Ltd. (CPL) Is one of India's most reputed, research-based, techno-savvy pharmaceutical companies with a focus in the area of Formulations & APIs and having its Corporate Office at Bhat, Ahmedabad and State-of-art manufacturing facilities at Dholka, Ankleshwar, Kadi and Jammu accredited with USFDA, MHRA, TGA, MCA, MCC & WHO certifications. The present volume of the group is Rs. 800 Crores and strategic business plans are aggressively in vogue to double up the volume of business over the next three years.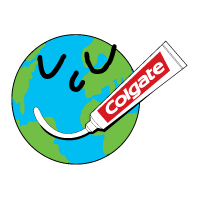 The Training and Development effort at Colgate-Palmolive is a direct outcome of the Individual Development Plan and the Business need. The business critical and individual specific needs are identified every year and a training needs inventory is drawn up.
Colgate's leadership position in the global marketplace is directly linked to the skill of our employees. Practical learning and professional growth are critical to our continued success. We invest generously in the training and education of Colgate people.
Comed was in 1986, when a team of experienced and energetic Pharma professionals decided to go big and to do something different and better than routine. A seed was sown: a beginning was made. These young, dynamic and experienced future leaders chose Baroda (Now called Vadodara), the Educational and Pharma capital of Gujarat (Western India) as their base, a choice which itself proved to be big contributing factor for growth.
This Institute started as "Occupational Health Research Institute" (OHRI) in the year 1966 and was re-christened as "National Institute of Occupational Health" (NIOH) in 1970 presently located in the Eastern part of Ahmedabad. Two Regional Occupational Health Centers (ROHCs) were started at Bangalore in 1977 and at Kolkata in 1980.
Religare Technologies is the IT services business of a large diversified Indian transnational business group. The group pursues aggressive business interests globally in IT products (Religare Technova) Financial Services (Religare Enterprises), Health Care (Fortis Health Care), Wellness (Religare Wellness, formerly Fortis HealthWorld), Diagnostics (Super Religare Laboratories, formerly SRL Ranbaxy) and Aviation and Travel (Religare Voyages).
Troikaa mainly focuses on Novel Drug Delivery Systems (NDDS). The company firmly believes in providing superior therapeutic benefits by improvising the formulations through Innovative Technologies.
Six patents have been filed in various areas of drug delivery. To handle competition, Troikaa adopted various multifaceted strategies to help stand their ground in the competitive market. Another fact that helps us stand out is their high quality products.
Post: Pharmacist/Chemist/Bio-Chemist

A global healthcare leader, Novartis has one of the most exciting product pipelines in the industry today. A pipeline of innovative medicines brought to life by diverse, talented and performance driven people. All of which makes them one of the most rewarding employers in their field.
Post: Senior Analyst, Incentive Compensation Modelling
Panacea Biotec is a leading research based Health Management Company, with an annual turnover of approx. Rs. 830 Crores. We are engaged in research, development, manufacture & marketing of Vaccines, Bio-Pharmaceuticals and Pharmaceuticals (Rx & OTC) of international quality and Health Services. All Panacea Biotec plants are accredited by international agencies and they follow current Good Manufacturing Practices, as per WHO guidelines.We offer stimulating work environment & a career that spells growth. In tune with our plans, we require young, aggressive, dynamic, high performing and result oriented professional.
Post: BUSINESS DEVELOPMENT EXECUTIVE