Ahmedabad
---
Torrent Pharmaceuticals Limited, is a dominant player in the therapeutic areas of cardiovascular (CV) and central nervous system (CNS) and has achieved significant presence in gastro-intestinal, diabetology, anti-infective and pain management segments. Torrent Pharma's competitive advantage as a manufacturer stems from its world-class manufacturing facilities. Its manufacturing facilities at Indrad, Gujarat, comply with WHO, cGMP, MHRA and TGA norms and have received ISO 9001, ISO 14001 and OHSAS 18001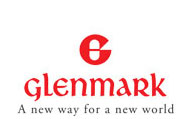 Glenmark Pharmaceuticals today announced the settlement of litigation with Daiichi Sankyo and Genzyme Corporation regarding Glenmark's Abbreviated New Drug Application (ANDA) tiled with the US Food and Drug Administration (FDA) for Colesevelam Hydrochloride, a drug used in treatment of type-2 diabetes.
In November last year, Daiichi Sankyo and Genzyme filed a patent infringement suit in the US District Court for the District of Delaware seeking to prevent Glenmark from commercialising its ANDA prior to expiration of the Orange Book patents.
Torrent Pharmaceuticals Limited, is a dominant player in the therapeutic areas of cardiovascular (CV) and central nervous system (CNS) and has achieved significant presence in gastro-intestinal, diabetology, anti-infective and pain management segments. Torrent Pharma's competitive advantage as a manufacturer stems from its world-class manufacturing facilities. Its manufacturing facilities at Indrad, Gujarat, comply with WHO, cGMP, MHRA and TGA norms and have received ISO 9001, ISO 14001 and OHSAS 18001
Akumentis have strong back up of world class manufacturing & R&D facilities. The manufacturing facility is 3rd largest in Asia with WHO GMP, ISO 9001, ISO14001, USFDA & UKHMRA certifications. we have 1000 innovative products in pipeline.

Post: Junior Executive/Executive QC
Aayushi Pharmaceuticals Pvt. Ltd., has been involved in contract manufacturing of pharmaceutical oral liquid formulations with a vision of providing quality products to the society .Our manufacturing unit is located in Chhatral GIDC, Gujarat , 35 kms from Ahmadabad. We have a team of fully dedicated and experienced professionals who provide each business partner with high quality products, timely deliveries, conforming to WHO standards. We offer products of International Standards and keep strict control over quality and productivity at every stage with the help of a well built infrastructure
Wockhardt today, is distinguished by a strong and growing presence in the world's leading markets, with more than 65% of its revenue oming from Europe and the United States. Wockhardt's market presence covers formulations, biopharmaceuticals, nutrition products, vaccines and active pharmaceutical ingredients (APIs).
Post: Territory Executive
Torrent Pharmaceuticals Limited, is a dominant player in the therapeutic areas of cardiovascular (CV) and central nervous system (CNS) and has achieved significant presence in gastro-intestinal, diabetology, anti-infective and pain management segments. Torrent Pharma's competitive advantage as a manufacturer stems from its world-class manufacturing facilities. Its manufacturing facilities at Indrad, Gujarat, comply with WHO, cGMP, MHRA and TGA norms and have received ISO 9001, ISO 14001 and OHSAS 18001