Ahmedabad
---
This Institute started as "Occupational Health Research Institute" (OHRI) in the year 1966 and was re-christened as "National Institute of Occupational Health" (NIOH) in 1970 presently located in the Eastern part of Ahmedabad. Two Regional Occupational Health Centers (ROHCs) were started at Bangalore in 1977 and at Kolkata in 1980.
MNC Pharma giant for Ahmedabad

Post: Area Business Manager (Cardio Vascular ) - 1 post

Job Description:
major pharma company looking for ABM Ahmedabad into cardio daibetic segment . 1-2 years of exp as an ABM .
Qualification: B.PHARM /B.SC

Gujarat has contributed significantly through acquisitions of foreign assets and by having export-led business models which has reflected in rising share in India's pharma exports as well as industry turnover, reveals the ASSOCHAM.

While there is a huge opportunity for pharmaceutical and Healthcare companies to sell their products in emerging markets due to rising incomes, higher incidence of chronic and lifestyle diseases, better insurance coverage, and better patent protection regimes for drugs, major roadblocks such as lack of mature distribution networks, lower price points due to generics competition, and counterfeiting are leaving even the large companies struggling to handle the challenges from some of these less sophisticated markets. Local business partnerships and better understanding and responsiveness to cultural differences will be very important in determining the success in emerging markets.

ASSOCHAM in its quest to resolve these issues and create a fine link through global regulators and industry experts, and bring first hand information at the disposal are some of the objectives aimed through ASSOCHAM's unique endeavour "GCT 2013 ? Challenges & Opportunities"

Participation Details
Due to the support of Department of Biotechnology, Government of India, ASSOCHAM wave off the Registration fees for GCT 2013; Generic Drugs, Clinical Trials & Technology Conference at Hotel Metropole, Ahmedabad on 30th April 2013.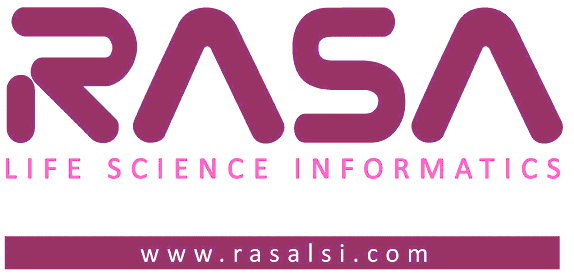 RASA Life Science Informatics, a Bio-Chemoinformatics company based in Pune, provides unmatchable training facilities to students and professionals in Life Science Informatics. We are now launching a 100% Job oriented Training program, Academic & Industrial Projects to enable anyone and everyone to get trained and get placed.
Functioning under the aegis of Nirma Education and Research Foundation (established in 1994), the university presently includes of a top grade – Institute of Technology (1995), a leading b-school – Institute of Management (1996), an innovative Institute of Diploma Studies (1997), an upcoming Institute of Pharmacy (2003), Institute of Science (2004) and emerging Institute of Law (2007). All these institutions have emerged as centers of excellence offering various programmes ranging from undergraduate to doctoral levels in technology, engineering, business, pharmacy and sciences.
Unichem Laboratories has grown to become one of India's most respected pharmaceutical companies. It is committed to delivering better health through superior products. By combining strategic research and in-depth industry knowledge, Unichem aims to transform itself into a global pharmaceutical drug company with an increasing focus on cutting-edge research and developed markets.
Ads disabled for site admin
Google AdSense
Large Rectangle