Ahmedabad
---
Biostar's core business is to bring commercialization latest technology in the field of life science research and Neurology markets.Our core strength rests on our unsurpassed team of experts in the market of electrophysiology. This has been and will continue to be accomplished by researching and developing our own proprietary line of products, as well as licensing state-of-the-art products from other companies or co-distributing with them. We are able to efficiently serve our research customers around the nation. Biostar's network covers pan India and known as excellent technical support, service and quick delivery.
Article Submission Program is initiated to make pharma & lifescience people aware about new innovations and ideas. PharmaTutor wants to create a huge pharmacy enclyclopedia which is not possible by one or two men efforts. Lets all come together and contribute for pharma field.

We will express your ideas to the world & help you to make your web identity. Your name, photo, qualification, college/university etc details mentioned along with the article.
Applications are invited for the Research Trainee Positions in the field of Micro array data analysis/Computer added Drug Designing/Molecular Modeling & Dynamics/System Biology / Software Development.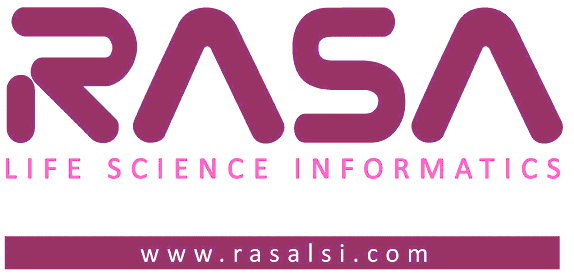 We are a leading BCIL (Biotech Consortium India Ltd) recognized and CRISIL rated organization located in Pune which deals in providing the high quality R&D services and training in the area of Life Science informatics like Bioinformatics, Cheminformatics and BIO-IT. We offer computational and IT solutions to Biotechnology, pharmaceutical, chemical and Life Science institutes and industries.
Applications are invited for different project on or before 4th December, Wednesday up to 16.00 hrs, for the post of (1) Junior Research Fellow (Technologist) for GSK Project (2) Junior Research Fellow (for GSBTM-Project) (03) Senior Research Fellow (for ICMR-Project). Interested candidate may apply on plain paper addressed to the Director along with detailed Bio-data, attested copy of all educational and experience certificates by the Gazetted officer or self, one recent color passport size photographs etc. For further detailed kindly visit our website: cancerindia.org
Soranus was a Greek physician from Ephesus in 1st and 2nd century. He practiced in Alexandria and subsequently in Rome, and was one of the chief representatives of the Methodic school of medicine. Several of his writings still survive most notably his four-volume treatise on gynaecology and a Latin translation of his on acute and chronic diseases. He belonged to the Methodic School and was one of the most eminent physicians of that school. Little else is known about his life, except that he passed some time in Aquitania for the purpose of treating some skin diseases which were very prevalent there at the time. His treatise Gynaecology is extant also extant are parts of treatises on Signs of Fractures and on Bandages. Of his most important work (On Acute and Chronic Diseases) only a few fragments in Greek remain, but we possess a complete Latin translation by Caelius Aurelianus (5th century). Besides these works, Soranus was the author of sever al others, of which only the titles and some fragments have been preserved. Soranus himself refers to many additional works which have not survived. Gynecology contains many remarkable contributions that might have been written today. Our Corporate Group is associated with other business like leading Broking House of India, having vast exposure to Pharmaceutical Distribution since last 25 years along with chains of Retail Medical Stores and Infrastructure. Our basic philosophy is to create care with lot of values.
Post: Medical Representative- 02

Famy care is a global player in the Female Health Care Segment with a focus on Hormonal & Reproductive Health Care Products. Famy care believes in the right of women to be informed about their reproductive healthcare choices and to make good health accessible to all. In a very short span of time we have become the largest manufacturer of Hormonal Tablets. We have four world class plants at two locations supported by strong R&D facility for development of Complex Hormonal and Reproductive Health Care formulations.
Post: Officer/executive- Packing, QC, Injectable

Bioinformatics Institute of India (BII), set-up in the year 2002 has acquired international reputation by conducting industry oriented knowledge enhancement programs in the emerging domains of life science. Within a short span of a decade, BII has traversed many milestones in academic excellence and is today recognized as premier institute for providing the training in the area of Bioinformatics, Biotechnology, Pharma, Clinical Trials etc. The course-curriculum has been designed on global industrial pattern to fill the gap between academia and industry has lead BII to attain professional expertise in the field of life science and its allied area.
Highlights:
1. Examination centers all over India
2. Exams twice a Year.
3. Latest Course Curriculum as per global demands
4. Globally accepted Certificate
5. Experienced & Qualified Faculties
6. 24×7 support
7. Free study kit for candidates
8. Best institute for pharma in north India.
9. Workshop/Seminars

Online E learning Courses:
* Pharmacovigilance.
* Structural Comparative & Computational Genome.
* Proteomics: Moving Beyond the Human Genome.
BII is the largest Training Institute in Life Sciences Domain having more than 20,000 Satisfied Students over 25 countries. Since 2002 BII is thriving on:
Career enhancement Distance Learning Programs in Pharmacy/Life science

Laboratory Projects/Training in Bioinformatics, Biotechnology, Microbiology, Molecular Biology

BIOINFORMATICS INSTITUTE OF INDIA
C-56A/28, Sector - 62,
Noida - 201 309 (U.P) (INDIA)
Call : 0120-4320801/02
Mobile : 09818473366,09810535368
E-mail : info@bii.in
Website: www.bii.in
A renowned name, NEXTUS SOLUTIONS is a professionally managed organization engaged in offering highly acclaimed consultancy, Training and Placement. With our in- depth expertise and rich experience in the wide range of fields in India and abroad, we adopt a systematic and straightforward approach with every assignment of work we undertake. The effectiveness of our systematic and results-focused approach is reflected in our many long-term client relationships.
Leading for Hospital
Post: Clinical Services Manager - 2