Ahmedabad
---
Quintiles is the only fully integrated biopharmaceutical services company offering clinical, commercial, consulting and capital solutions worldwide. Our network of 23,000 engaged professionals in 60 countries around the globe works with an unwavering commitment to patients, safety and ethics — ensuring a higher level of healthcare for people. For our biopharmaceutical customers, we help them navigate risk and seize opportunities in an environment where change is constant.
Quintiles is consistently cited as the most favored contract research organization (CRO) in independent surveys of the bio pharma industry and was recently named "2009 CRO of the Year" by the prestigious SCRIP Awards.
Post: CRA 1 / CRA 2 / Sr CRA ( Bangalore / Mumbai / Delhi )-1407480
ECHS Invites applications to engage the under mentioned Medical/Para Medical & Non Medical Staff on contractual basis in ECHS Polyclinic, Ahmedabad for a period of 12 months and renewable yearly at following monthly contractual fees:
Post: Pharmacist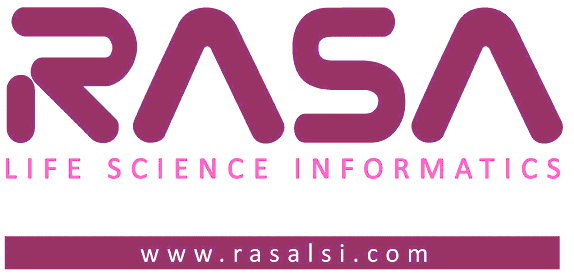 RASA Life Science Informatics is a CRISIL rated company that provides industrial training in Life Science domain. RASA has trained 300 personnel's from academia & industry of different background like CADD, Quality Control, Cheminformatics, Biotechnology, Microbiology, Life Science Software development , Pharmacy, Bioinformatics, NGS data analysis, Microarray Data analysis & Molecular biology to enhance & optimize their research & publication work.
Get hands on summer training on Quality Control, CADD Bio-Chem Informatics, R, Python, NGS data analysis, & Biological Database Development.
Milestones:
We have conducted 4 national levels workshops on different areas. We are first one to provide corporate training in Cheminformatics to Wipro; we have also imparted our expertise to Persistent Lab at the time of CADD workshop.
We have offered our expertise to Karnataka state women university Bijapur, Dharwad University Karnataka, NMIMS Mumbai, R. C. Patel College Shirpur, Sinhgad College Vadgaon, Rajmata Jijau College, for workshop in Bioinformatics, CADD and Cheminformatics Etc......
We provide Training and customized solutions for research organization, Universities, Pharma, Healthcare, Biotech and Agricultural industries.
Summer training and Projects:
Duration 45 days which includes 1 months training + 15 days project .
· Quality Control.
· Bioinformatics
· Molecular Modeling and Dynamics
· NGS data analysis
· CADD
· Molecular Biology
· Biological Database Development
· JAVA & BioJAVA
· R
· Python
<<View details of trainings >>
Features:
· Guest lecturers from Research Institutes and Industry persons.
· All the trainings are totally practical oriented with free software installed in your system.
· Certificate of summer training program.
· Latest knowledge of industry, Field, 90% hands on training exposure to research or corporate.
· CV making, HR session from Our HR department, soft skill development program
· Experienced faculty from industry & academics with 6 yrs of experience.
· Library Facility.
· Small batches so can be personal attention & to maintain the quality.
· Get the lab Experience & knowledge of various software, tools, techniques from RASA.
Important Dates:
Batch

Module Name

Early bird registration date

Last date of registration




1st May

CADD

15th April

20th April

Molecular Biology

Biological Database Development




15th May

JAVA & BioJAVA

30th April

5th May

R

Python

Quality Control




1st June

Bioinformatics

15th May

20th May

Molecular Modeling and Dynamics

NGS
Please note:
· 8 seats per batch.
· Duration: 45 days that includes, 1 months training + 15 days project.
For any query please feel free to contact us on
RASA Life Science Informatics.
E-mail: info@rasalsi.com
Phone: +91.20.65600408 / 7875692349 / 8411927535 / 7875793891.
Location: 301, 3rd Floor, Dhanashree Apartment, Opposite Chittaranjan Vatika, Model Colony, Shivaji Nagar, Pune – 411016.
http://www.rasalsi.com [Facebook] [Blogger]

Central Medical Services Society, a Central Procurement Agency under Department of Health & Family Welfare, has been set up registered under Societies Registration Act, XXI of 1860 to procure and distribute health sector goods to the State Governments. The Society is looking for following warehouse staff at each of 21 locations:
Post: Pharmacist, Junior Pharmacist

Soranus was a Greek physician from Ephesus in 1st and 2nd century. He practiced in Alexandria and subsequently in Rome, and was one of the chief representatives of the Methodic school of medicine. Several of his writings still survive most notably his four-volume treatise on gynaecology and a Latin translation of his on acute and chronic diseases. He belonged to the Methodic School and was one of the most eminent physicians of that school. Little else is known about his life, except that he passed some time in Aquitania for the purpose of treating some skin diseases which were very prevalent there at the time. His treatise Gynaecology is extant also extant are parts of treatises on Signs of Fractures and on Bandages. Of his most important work (On Acute and Chronic Diseases) only a few fragments in Greek remain, but we possess a complete Latin translation by Caelius Aurelianus (5th century). Besides these works, Soranus was the author of sever al others, of which only the titles and some fragments have been preserved. Soranus himself refers to many additional works which have not survived. Gynecology contains many remarkable contributions that might have been written today. Our Corporate Group is associated with other business like leading Broking House of India, having vast exposure to Pharmaceutical Distribution since last 25 years along with chains of Retail Medical Stores and Infrastructure. Our basic philosophy is to create care with lot of values.
Post: Medical Representative- 01

In October 1990 the B. V. Patel Education Trust in conjuncture with the Indian Pharmaceutical Association established B. V. Patel Pharmaceutical Education & Research Development (PERD) Centre, in the memory of late Mr. B. V. Patel, the first Drug Controller of Gujarat.
Started with the express aim of providing the Pharmaceutical industry and academia the opportunity and resources to undertake the latest in research and development, PERD Centre is India's first multidisciplinary, postgraduate research institute, promoting advanced research, services and training in the field of pharmaceutical sciences.
Post: Scientific Assistant
Global Institute of Regulatory Affairs (GIRA) is a change that will help you begin & grow your career in Pharma Industry. GIRA through its industrial expertise offers quality educational programs in the field of Regulatory Affairs and QA/QC. It offers Full time, Part time and Distance Learning courses; this flexibility ensures prior commitments are taken care of and at the same time skills are added to their CVs.
Certifications: GIRA is an ISO Certified Institute as per the norms of ISO 9001:2008. It is Accredited by Joint Accreditation System of Australia & New Zealand (JAS-ANZ).
Distance Learning Courses Offered by GIRA:
* Post Graduate Program in Regulatory Affairs (PGDRA- 10 months)
* Certificate Course in e-CTD (4 months)
* Certificate Course in QA/QC (6 months)
Note: Fast Track mode also available for the above given courses.
Program Highlights:
* Completely Online (From Admission to Examination)
* Industry Accepted Course Curriculum & Certificate
* Experienced and Quality Faculty
* Online Examination (Exams from Home)
* Online Interaction (Discussion Forums, GIRA Blog)
* 100 % Placement Assistance & Career Guidance
Candidates Pursuing Courses from GIRA are associated with:
Emcure Pharmaceutical Ltd, Novartis Pharma, Dr Reddys Laboratories Ltd, Wockhardt Pharma, Cipla, Glenmark Pharmaceuticals, Himalaya Company, USV Limited, Mylan Labs, Glaxo Company, Macleods Pharma, Ranbaxy Pharma, Torrent Pharmaceuticals, TCS etc.. etc.. etc..
National Institute of Pharmaceutical Education and Research (NIPER) is the first national level institute in pharmaceutical sciences with a proclaimed objective of becoming a centre of excellence for advanced studies and research in pharmaceutical sciences. The Government of India has declared NIPER as an 'Institute of National Importance'. It is an autonomous body set up under the aegis of Department of Pharmaceuticals, Ministry of Chemicals and Fertilizers, Government of India. The Institute is conceived to provide leadership in pharmaceutical sciences and related areas not only within the country, but also to the countries in South East Asia, South Asia and Africa. NIPER is a member of Association of Indian Universities and Association of Commonwealth Universities.
Apollo pharmacy is a leading retail chain of pharmacy and is a unit of - Apollo Hospitals Enterprise Ltd. - Asia's largest healthcare group.
Our growing Retail Pharmacy network touches lives across the length and breadth of India and we serve 150000+ customers a day. With over 30 years of retailing experience, customer-focused service and brand value our network spans out to 1550+ retail pharmacies through which we have been serving our customers for their healthcare needs 24x7.
Post: Pharmacists
PharmaTutor is mainly intended to promote rapid publication (original research articles, review articles, and Short communication) in all fields of Pharmaceutical, Health and allied biosciences. PharmaTutor will primarily publish the manuscripts on original work; either experimental or theoretical that adheres to scientific excellence pertaining to Pharmaceutical, Health and allied biosciences.

Publication of Vol 2 Issue 05 is scheduled in May 2014. We call upon the authors, researchers and colleagues to contribute the articles for upcoming issues (May 2014 & next issues).

ARTICLES ARE INDEXED IN GOOGLE SCHOLAR, CAS.

You can read past issues online at any point of time on:
http://www.pharmatutor.org/magazines/latest-issues
NOW YOU CAN ALSO PUBLISH YOUR ARTICLE ONLINE AND YOU WILL GET CERTIFICATE FOR SUBMISSION.

SUBMIT YOUR ARTICLE/PROJECT/SHORT COMMUNICATION ALONG WITH YOUR SCAN PHOTOGRAPH AND COPYRIGHT FORM AT editor-in-chief@pharmatutor.org