You are herePharmaceutics Articles
Pharmaceutics Articles
---
About Authors:
Shaik .Shabbeer*, V.Sruthi, P.Usha, K.Mahesh
Department of Pharmaceutical sciences, Swami Ramananda Tirtha Institute of Pharmaceutical Sciences,
Nalgonda, Andhra Pradesh, India-508001
*shkshabbeer@yahoo.com
Abstract
Metformin11,12 hydrochloride is recommended globally as first line therapy due to its favorable profile on morbidity and mortality associated with type-2 Diabetes mellitus. However, limitations of multiple dosing and risk of triggering GIT symptoms make its dose optimization difficult. And so it is reasonable to assume the requirement of sustained release Metformin hydrochloride 5,6,7 formulations to prolong its duration of action and bioavailability.
Metformin Hcl is anti hyperglycemic agent, witch is absorbed mainly from the small intestine. Guar gum being a natural biodegradable polymer acts as a disintegrating agent along with its binding activity and thus produces a matrix tablet with good hardness, which it finally enables for increased disintegration time so that the tablet formulation attains the sustained release nature.

About Authors:
Middha Akanksha*, Kataria Sahil, Kukkar Vipin
Seth G. L. Bihani S.D. College of Technical Education,
Institute of Pharmaceutical Sciences and Drug Research,
Sri Ganganagar, Rajasthan, INDIA
*Akankshamddh@gmail.com

Abstract
Good Distribution Practice (GDP) deals with the guidelines for the proper distribution of medicinal products for human use. GDP is a quality warranty system, which includes requirements for purchase, receiving, storage and export of drugs intended for human consumption.
GDP regulates the division and movement of pharmaceutical products from the premises of the manufacturer of medicinal products, or another central point, to the end user thereof, or to an intermediate point by means of various transport methods, via various storage and/or health establishments.
About Authors:
Krunal Parikh1*, Maheshkumar Kataria2
1 M.Pharm, Quality Assurance,
2Assistant professor, Department of pharmaceutics,
Seth G.L. Bihani S.D. College of Technical Education,
Institute of Pharmaceutical Sciences and Drug Research,
Sri Ganganagar, Rajasthan, INDIA
*Krunal_2922@yahoo.in
ABSTRACT
The Quality System regulation requires that "when computers or automated data processing systems are used as part of production or the quality system, the manufacturer shall validate computer software for its intended use according to an established protocol." This has been a regulatory requirement for GMP since 1978. In addition to the above validation requirement, computer systems that implement part of a regulated manufacturer's production processes or quality system (or that are used to create and maintain records required by any other FDA regulation) are subject to the Electronic Records, Electronic Signatures regulation. This regulation establishes additional security, data integrity, and validation requirements when records are created or maintained electronically. These additional Part 11 requirements should be carefully considered and included in system requirements and software requirements for any automated record keeping systems.


About Authors:
Birajdar Shivprasad M.*, Mule Madhav1
*Department of Quality Assurance, Maharashtra College of Pharmacy, Nilanga.
1School of Pharmacy, Swami Ramanand Teerth Marathwada University
Vishnupuri, Nanded-431606, Maharashtra, India,
*birajdar100@gmail.com
Abstract
Preservatives have been used and known to mankind since a very long time. These are used in cosmetics to increase the shelf life of product so that aroma, taste and the cosmetics itself can be stored for a longer period of time. Also cosmetics degradation is prevented by them. Preservatives, whether natural or artificial, work as in three different ways: Antimicrobial, Antioxidants and Act on enzymes. In antimicrobial, the growth of microbes like bacteria and fungi is inhibited. In antioxidants the process of oxidation is either delayed or stopped. And the one that acts on enzymes stops the ripening or aging of cosmetics product. Preservation is important part in many industries, such as the cosmetic and pharmaceutical industries, as the shelf life of many cosmetic and pharmaceutical products is important. The present review is an extensive compilation of various preservatives obtained from plant, synthetic and microbial source.The safety of preservatives is always coming into question. Since these are all biologically active products, they all have potential for being toxic, or irritating, or sensitizing.
About Authors:
Swathi sree Karumuri*, Venkata Naveen Kasagana
Department of Pharmaceutics,
Sankaralingam Bhuvaneswari College of Pharmacy, Anaikuttam,
Sivakasi - 626 130, Tamilnadu, India
*swathi.karumuri2011@gmail.com
Abstract:
New drugs pursuing novel delivery technologies with the objective of improving drug safety, efficacy and site Targeting in a cost effective way has been a challenging area of work for researchers. Their eminent work in the field of Novel technology has introduced many drug delivery methods to fulfil the requirements of pharmaceutical manufacturers and customers. Multiunit particulate systems (MUPS) are novel MDDS techniques that have gained importance, not only because of their ability to control drug release, but also for the modified drug-release profiles they facilitate. Similarly Acoustic targeted drug delivery (ATDD) is a method that uses ultrasound energy to enhance the transport of molecules into and/or across specific tissues. P.L.E.A.S.E. (Painless Laser Epidermal System) is a transdermal delivery device that uses a special laser source to create micro pores in the skin through which high molecular weight drugs are delivered painlessly in a highly controlled and accurate fashion. Oral delivery of insulin with increased lipophilicity across the gastrointestinal epithelium by the application of Eligen technology. Development of nanorobots with biosensors for medical target identification and drug delivery plays a prominent role in the diagnosis and treatment of Diseases. Gene delivery technology that turn off or on gene responsible for causing diseases like cancer and diabetes. The present article describes how Novel Drug delivery fulfils the Patient Needs on a Global Level and forms a key technology in the field of pharmaceuticals.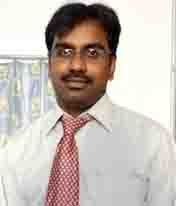 About Authors:
Venkata Naveen Kasagana*, Swathi sree Karumuri
Department of Pharmaceutics
Sankaralingam Bhuvaneswari College of Pharmacy, Anaikuttam,
Sivakasi - 626 130, Tamilnadu, India.
*naveen.kasagana@gmail.com
Abstract:
In the recent past global pharmaceutical markets has involved in developing the new Novel and Advanced drug delivery systems in a safe & cost effective manner. This resulted in the introduction of a variety of Controlled and Targeted drug delivery methods with ease of administration and patient compliance. The transition that took place by the introduction of nano technology in the field of pharmacy leads to the development of many intelligent drug delivery systems like Nano Beacon and Mini Beacons, Trojan horse Nano particles, MEMS & NEMS (Micro and Nano Electromechanical Systems). Cochleate delivery vehicles "A novel lipid-based system" represent a unique technology platform for oral and systemic delivery of drugs. BEMA (Bio Erodible Muco Adhesive Disc) drug delivery technology for prolonged acting action has contribution to the novel approach. Also a much awaited Non-injected insulin formulation "Nasal Insulin spray", as a vaccine and also in the treatment of Type-II diabetes, provided a shift in the development of drug delivery systems. Duocap (Capsule-in-a-capsule), Electro capsule, Light up delivery monitoring technology (LDMT) are some of the controlled & targeted oral drug delivery systems, which provides a new way of formulating poorly soluble compounds and monitor the release rate of the drug. Apart from briefly describing the above technologies, the article includes the upcoming system of using Air as a barrier for Controlled release and application of medical devices as drug and their contribution to the World of pharmacy.

About Authors:
Satyanand tyagi*, Raghvendra1
*President, Tyagi Pharmacy Association & Scientific Writer,
Chattarpur, New Delhi, India-110074.
Prof. Satyanand Tyagi is a life time member of various pharmacy professional bodies like IPA, APTI and IPGA. He has published various research papers and review articles. His academic works include 45 Publications (37 Review Articles and 08 Research Articles of Pharmaceutical, Medicinal and Clinical Importance, published in standard and reputed National and International Pharmacy journals; Out of 45 publications, 10 are International Publications).
1Department of Pharmaceutics, Aligarh College of Pharmacy,
Aligarh, U.P, India-202001.
*sntyagi9@yahoo.com, +91-9871111375 / 9582025220

ABSTRACT
Tak-875, a new treatment for type-2 diabetes, improves blood sugar control and is equally effective as glimepiride (Sulfonylurea, oral hypoglycaemic agent), but has a significantly lower risk of hypoglycaemia, according to a new study. It works by boosting the release of insulin from pancreatic beta cells when glucose and fatty acids rise in the blood, such as after a meal, which results in a fall in blood glucose levels. TAK-875 is a novel oral medication designed to enhance insulin secretion in a glucose dependent manner, which means that it has no effect on insulin secretion when glucose levels are normal, and as such has the potential to improve the control of blood sugar levels without the risk of hypoglycaemia. The pill belongs to a new class of treatments called GPR40 agonists, which activate a receptor that stimulates and regulates insulin production. New treatments are needed because of "the expected increase in the number of cases of Type 2 diabetes during the next few decades" and because some current drugs have "insufficient effect," the researchers, led by Charles Burant at the University of Michigan Medical School, wrote in the study. Free fatty acid receptor 1 (FFA1), also known as G protein-coupled receptor 40 (GPR40), plays a vital role in stimulating and regulating the production of insulin. It works by boosting the release of insulin from pancreatic β-cells when glucose and fatty acids rise in the blood, such as after a meal. The release of insulin results in a fall in blood glucose levels. Drugs that activate the FFAR1 receptor have the potential to help diabetics release more insulin and improve control of blood glucose levels. This article gives an overview about this newly introduced drug TAK-875 and its role in treatment for type-2 diabetes.

About Authors:
Singh Deep Hussan*, Roychowdhury Santanu
Sri Sai college of pharmacy, badhani,
pathankot
*hussannijjar@gmail.com
Abstract:
Mucoadhesion is the prevalent interest in the design of drug delivery systems. Mucoadhesion can be defined as the state in which two materials, at least one of which is biological (mucosa) in nature, are held together for a prolonged time period by means of interfacial forces. This mucoadhesive system offers many advantages as it allows for reduction in daily administrations and daily drug dosage and is suitable for the treatment of irritation, pain, and discomfort associated with gingivitis, sore throats, laryngopharyngitis, cold, and periodontal surgery. Moreover, it adheres well to the gum and is very simple to apply, which means that patient compliance is improved. Mucoadhesive drug delivery system are designed to enable prolonged residence time of the dosage form at the site of application or absorption and facilitate an intimate contact of the dosage form with the underline absorption surface. The present review describes mucoadhesion, mucoadhesive polymers and their classification, stages, mechanism and theories of mucoadhesion and factors affecting them along with its evaluation. However, the research on mucoadhesives, is still in its early stage and further advances need to be made for the successful translation of the concept into practical application in controlled drug delivery.

About Authors:
*Avanish kumar dubey, Amit singh
R.V. Northland Institute dadri,
G.B. Nagar UP
*avpharma001@gmail.com

Abstract
Polymer nanoparticles have attracted the interest of researcher and have been utilized the increasing number of field. Generally two main strategies are employed for the preparation of polymeric nanoparticles. either polymerization of monomers or the dispersion of pre-form polymers. Various techniques can be used to produce polymeric nanoparticles such as salting out method, double desolvation method, ionic gelation method, cross linked nanoparticles, nanoparticle by super critical fluid, emulsification and solvent evaporation method. The choice of method depends on a number of factor such as particle size, particle size distribution, area of application, nature of polymer etc. This review cover the general description on various methods of the preparation of polymeric nanoparticle.

About Authors:
AMOL D.GHOLAP*1, DATTATRAY TUPE2
1Department of Pharmaceutics, Vamanrao Ithape D. Pharmacy College,
Velhale, Tal- Sangamner, Dist- Ahmednagar, MS-422605, India.
2Department of Regulatory Affairs, Lupin Limited,
Kalina, Santakruz (E), Mumbai, MS, India-400098.
*amolgholap16@yahoo.com

Abstract
The several evolutions in the field of medicine develop different cellular mechanisms for striking along with entering the target cells with efficiency. The utilization of recombinenet adenovirus as carriers for cDNA induces dose along with therapy limiting of defense mechanisms. Artificial viral envelopes (AVE) are lipid vesicles which mimic with fusogenic envelop of retrovirus to utilize as target selectivity along with efficiency of delivery of viruses. The major component of AVE includes phosphatidylcholine, phosphatidyiserine along with sphingomyelins. The negative charge is present on AVE's help them for targeting the moieties such as viral binding proteins. The artificial viral envelopes show potential applications in plasmid delivery.