PharmaTutor is now 1st Pharmacy social Networking site.

Now you can create your profile, upload your picture within pharmatutor., add comments, create discussion topics etc. Also find some important notes on recent topics and popular content on PharmaTutor.

Those who are already have their account in pharmatutor can renew by adding all professional informtion on us.

How to do? Follow guideline:

1. LOG IN:
- Go on, http://www.pharmatutor.org/user
- Enter you username and password and click on log in.
- Now your Profile Page will come. Click on "Edit"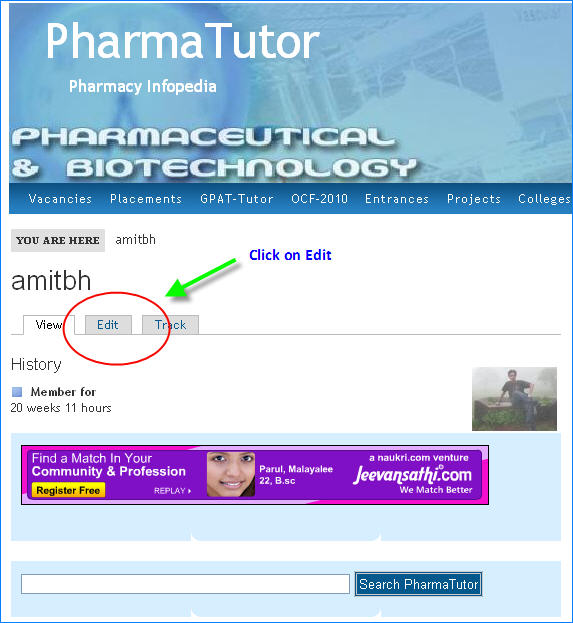 2. Add Picture:
- To add picture, first enter your password correctly.
- Find out Picture by scrolling down.
- Click on "Choose File" And add your profile Picture.
- Click on Save Button at below.

3. Add your Personal Information:
- Click on "Personal Information"
- Add Details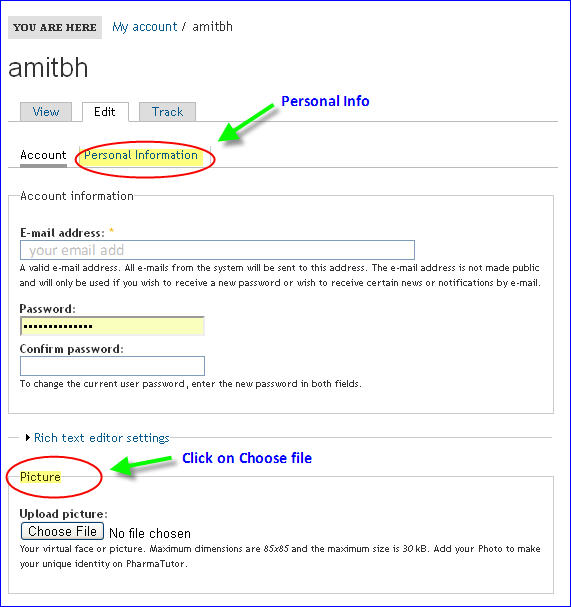 And Start Discussing with your Pharma Friends in PharmaTutor Forum. Go on, http://www.pharmatutor.org/forum