Openings for Pharmacists (15 posts) at Apollo Pharmacy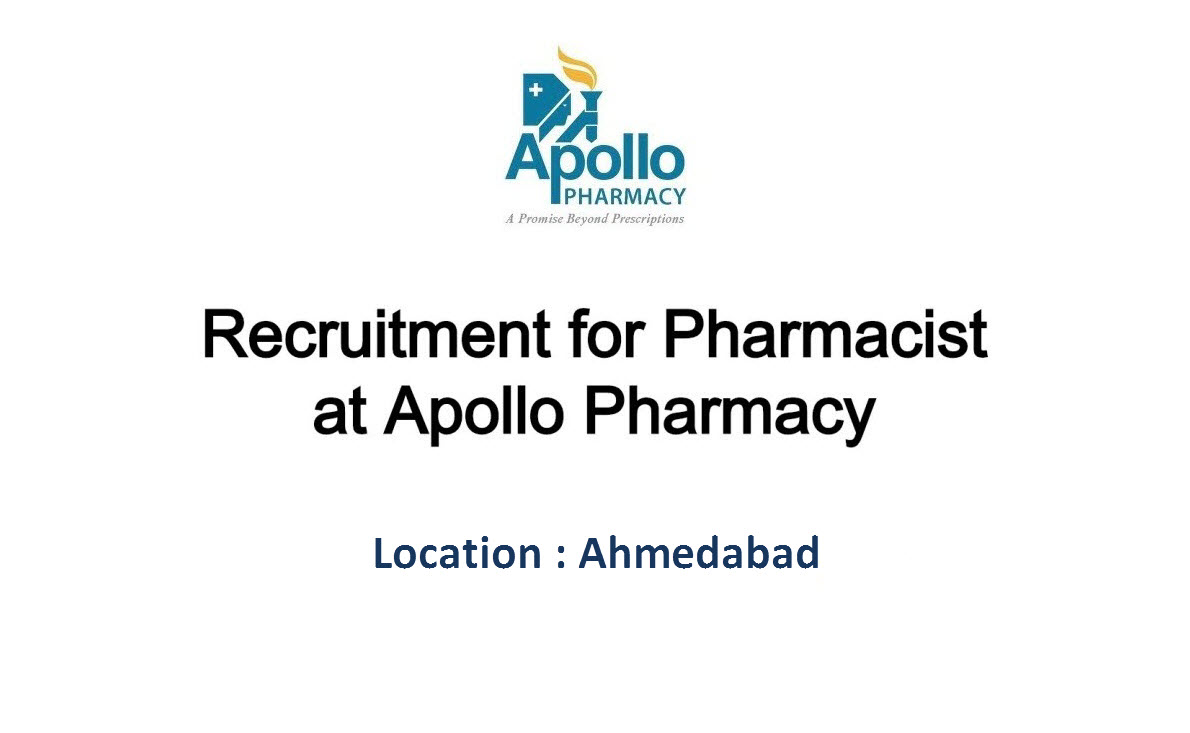 Apollo pharmacy is a leading retail chain of pharmacy and is a unit of - Apollo Hospitals Enterprise Ltd. - Asia's largest healthcare group.
Our growing Retail Pharmacy network touches lives across the length and breadth of India and we serve 150000+ customers a day. With over 30 years of retailing experience, customer-focused service and brand value our network spans out to 3700+ retail pharmacies through which we have been serving our customers for their healthcare needs 24x7.
Post : Pharmacists
No.of posts : 15
Job Description:
* Dispensing the drugs as per prescription / Indents.
* Raising the Pharmacy Requisition slips as per requirements.
* Receive the stock from Stores and check against the Issue Slips, for quantity, batch no, expiry etc.
* Doing physical verification of stocks with computer data daily.
* Taking the stock of short-expiry medicines once a month.
* Taking the stock of non-moving medicines once in 6 months.
* Building customer relationship for effective service towards total patient care.
Candidate Profile:
B Pharm, D Pharm , M Pharm
Additional Information:
Experience: 0-5 years
Qualification: D.Pharm, B.Pharm, M.Pharm
Location: Ahmedabad
Functional Area: Pharmacist
Industry Type: Apollo Pharmacist
Employment Type: Full Time
Job Type: Regular
Posted by
Rajdeep Chudasma
Apollo Pharmacy
See All   Bangalore Alerts   B.Pharm Alerts   M.Pharm Alerts   M.Sc Alerts
See All   Other Jobs  in our Database
Subscribe to Pharmatutor Job Alerts by Email