Join in to research Ataxic Neuropathy at National Institute of Mental Health and Neuro Sciences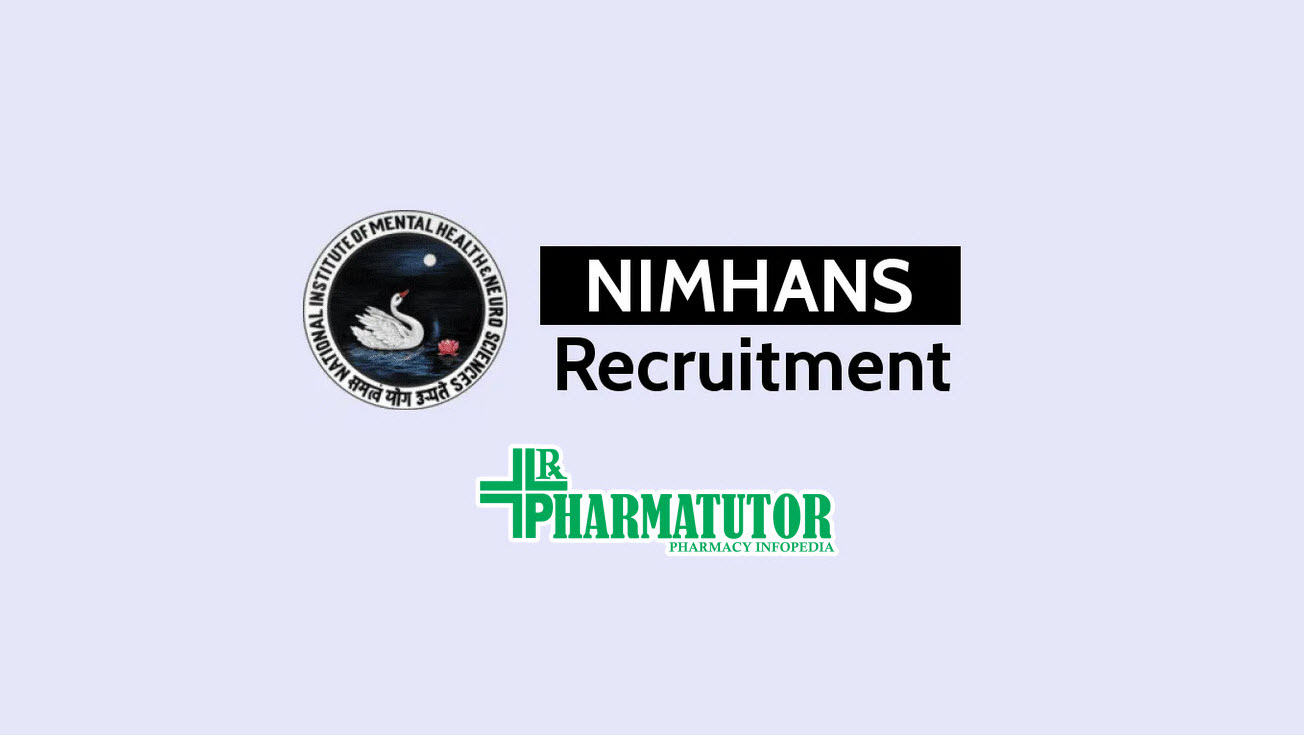 National Institute of Mental Health and Neuro Sciences is a multidisciplinary Institute for patient care and academic pursuit in the frontier area of Mental Health and Neuro Sciences. The Lunatic Asylum which came into being in the latter part of the 19th Century was renamed as Mental Hospital in 1925 by the erstwhile Government of Mysore. This hospital and All India Institute of Mental Health established in 1954 by Government of India were amalgamated on 27th December 1974, and thus was formed the autonomous National Institute of Mental Health and Neuro Sciences (NIMHANS).
Post : Junior Research Fellow (JRF)
Application are invited from the eligible candidates for filling up the post of "Junior Research Fellow" on contract basis for the ICMR funded project entitled "Clinical, pathological and genetic studies of patients with Tropical Ataxic Neuropathy" under Dr. Madhu Nagappa, Additional Professor of Neurology & Principal Investigator.
Essential Qualification
 • M.Sc. in Life Sciences (Biochemistry/ Biotechnology/ Molecular Biology/ Neurosciences or related subjects)
• Qualified national level exam conducted by UGC/CSIR/ ICMR/ DBT etc. or equivalent.
Desired Qualification: Candidates with prior experience in processing of tissues, sectioning and staining, collection and processing of blood samples, nucleic acid extraction, PCR-based genotyping assay, DNA sequencing as well as analysis of clinical data will be preferred.
Maximum age limit: 28 Years (Age relaxation will be given for exceptionally meritorious candidates)
Emoluments: Rs. 31,000/-+ 24% HRA p.m
Duration of the post: 3 years
Initial appointment will be made for a period of six months, which will be extendable every six months for three years or till the end of the project depending upon the performance of the candidate.
Eligible candidates fulfilling the criteria, may apply by sending their resume, certificates of qualification, experience and testimonial by email to madhu_nagappa@yahoo.co.in. The resume may be sent only in the PDF format provided below.
Candidates who apply, should invariably mention the Notification No. Date, email ID, Contact No. & Postal Address, failing which the application will not be considered.
The last date for receipt of applications along with the relevant documents is 20th October 2020
See All    M.Pharm Alerts    B.Pharm Alerts    B.Sc Alerts    Government Jobs
See All    Other Jobs in our Database
Subscribe to Pharmatutor Job Alerts by Email