Career for Research Associate at Harman Finochem Limited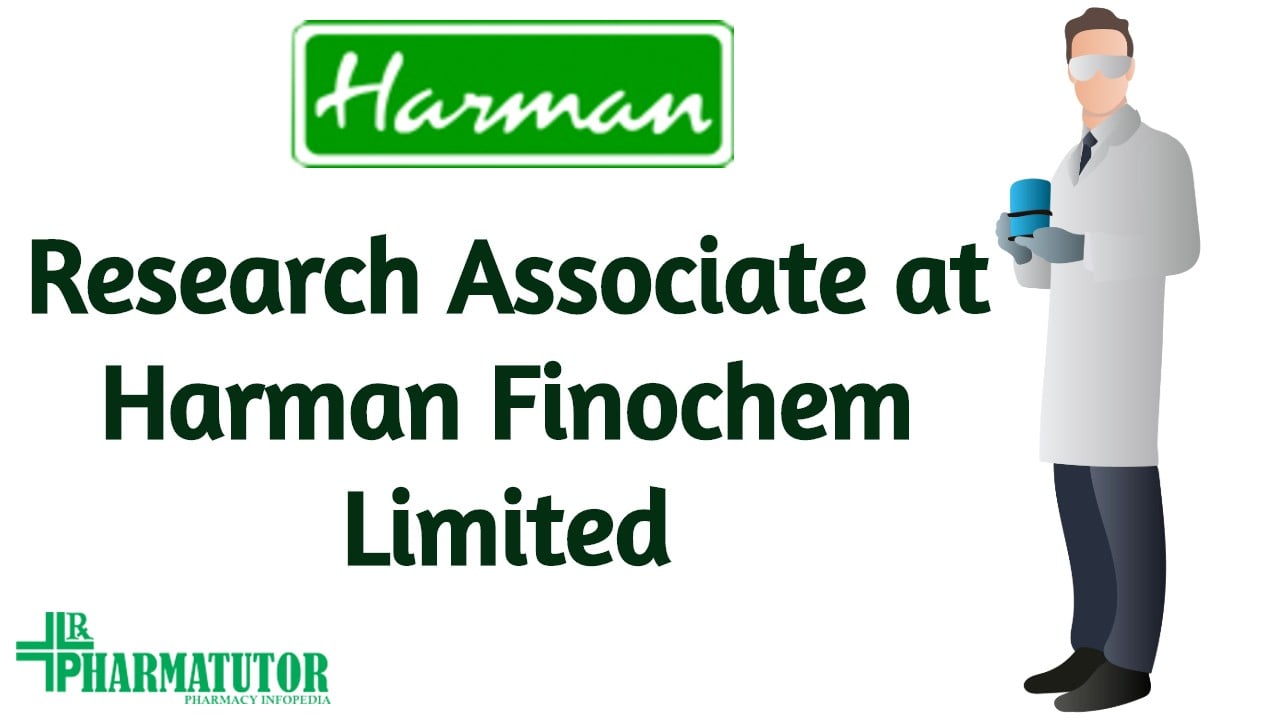 Harman Finochem Limited is an India-based Pharmaceutical Company catering to its clients across the globe.  Established by Mr. Bhupinder Singh Manhas in 1983, our core competencies are in manufacturing and exporting of Active Pharmaceutical Ingredients mainly Metformin HCl, Allopurinol, Fenofibrate, Divalproex Sodium, Phenobarbital/Phenobarbitone, Riboflavin Phosphate Sodium, Glycopyrrolate/Glycopyrronium bromide and more.
Post : Research Associate / Sr. Research Associate
Job Responsibilities
1. Literature search.
2. Analysis of Finished products, raw material and Excipients.
3. Calibration of instruments.
4. Stability study.
5. Conducting Stress study and forced degradation study.
6. Troubleshooting of instruments.
7. Development of analytical procedures.
8. Validation of analytical procedures.
9. Preparation and updation of analytical technical documents.
Technical/Functional Competencies:
 • Operation of HPLC and UV .
 • Operation of GC.
 • Operation of Malvern Mastersizer.
 • Knowledge of ICH guidelines.
 • Knowledge on Dissolution development.
 • Wet chemistry analysis.
 • Conducting Stress study and forced degradation study.
 • Knowledge of Chemo metrics is desirable
 • Knowledge of PAT is desirable
Additional Information
Experience : 2-6 years
Qualification : M.Sc, M.Pharm
Location : Aurangabad
Industry Type : Pharma
Functional Area : R&D
Last date : 18th May, 2020
Interested candidate can share Cv' on swati@harmanfinochem.com
Posted by
Swati Thorat
HR Department
Harman Finochem Ltd.
Shendra, M.I.D.C. Fivestar Industrial Area, Plot No. A-100
Aurangabad (Maharashtra), - 431007
See All   M.Sc Alerts   B.Pharm Alerts   M.Pharm Alerts    Ph.D Alerts
See All   Other Jobs  in our Database
Subscribe to Pharmatutor Job Alerts by Email