You are hereGovernment Jobs
Government Jobs
---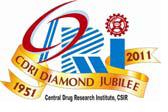 CSIR-Central Drug Research Institute, Lucknow is a premier R&D Institute under the aegis of the Council of Scientific and Industrial Research (CSIR), New Delhi which is an autonomous body under Department of Scientific and Industrial Research, Government of India. The institute is engaged in the development of new drugs and diagnostics in various therapeutic areas like malaria, tuberculosis, filarial, leishmania, cancer, thrombosis, hypertension, dementia, diabetes, lipid disorders, gastric ulcer, osteoporosis, prostatic hyperplasia, etc. supported by very competent team of chemists and biologists.
Jilha Parishad, Sindhudurg invites applications for filling up various vacancies by written or oral examination

Post: Pharmacists

No.of Post: 03
ST=01
SC=01
OBC=01

Central Glass and Ceramic Research Institute (CGCRI) originally proposed to be named as Central Glass & Silicate Research Institute is one of the first four laboratories decided to be set up under the Council of Scientific & Industrial Research, the other three being National Chemical Laboratory,Pune; National Physical Laboratory, New Delhi and Central Fuel Research Institute, Dhanbad. Even though it started functioning in a limited way in 1944, the Institute was formally inaugurated on August 26, 1950.

Post: Senior Project Fellow
State Health Society (TB), Bhopal invites applications for the following contractual vacancies in the society on contractual basis for a period of one year only.
Post: Store Assistant (State Drug Store)
No. of Total Post, Category & Location: 01 Bhopal
The Indian Council of Medical Research (ICMR), New Delhi, the apex body in India for the formulation, coordination and promotion of biomedical research, is one of the oldest medical research bodies in the world.
As early as in 1911, the Government of India set up the Indian Research Fund Association (IRFA) with the specific objective of sponsoring and coordinating medical research in the country. After independence, several important changes were made in the organisation and the activities of the IRFA. It was redesignated in 1949 as the Indian Council of Medical Research (ICMR) with considerably expanded scope of functions.
Applications invited in Government Ayurvedic hospitals/colleges/pharmacies for paramedical staff for five years fixed renumeration by Director, Indian medicine and Homeopathy of system, Block no. 1, 2nd floor, Dr. Jivraj Mehta Bhavan, Gandhinagar, Gujarat.

Posts: Store Keeper, Assistant Pharmacist, B.Pharm Assistant, Lab Technitian
This Jan Aushadhi Campaign has already started with the opening of the first Jan aushadhi store at Amritsar on 25th November 2008 with the active participation of the CPSUs namely, IDPL,HAL,BPCL,KAPL & RDPL. With the launch of the Jan Aushadhi store at Shastri Bhavan, New Delhi, on 5th February, 2009, the campaign is reaching an ambitious phase of launching of more than 45 stores in the States of Andhra Pradesh, Delhi, Rajasthan, Maharashtra, Haryaa, Bihar, UP, Assam and Chattisgarh by March 2009.
NBRI is a premier plant based multidisciplinary, state-of-art national R&D Centre of CSIR undertaking research from classical taxonomy to cutting edge areas of modern biology-including both applied and basic research in the fields of biochemistry, bioinformatics, biotechnology, conservation biology, cytogenetics, environmental sciences, ethnopharmacology, floriculture, microbiology, molecular biology and genetic engineering, pharmacognosy, pharmacy, physiology, phytochemistry, plant biodiversity, plant breeding, taxonomy and tree biology, for the conservation and sustainable utilization of the non crop plant genetic resources of the country.
The Central Council for Research in Homoeopathy (CCRH), New Delhi, an autonomous body under the Department of AYUSH, Ministry of Health and Family Welfare, Government of India intends to engage the following categories of personnel on contract basis for posting in its peripheral Institutes/Units located throughout the country. The engagement will be purely on contract basis and selection will be made through Walk-in- Interview:-

Post: Senior Research Fellow (Chemistry)