Assam
---
It is a well-known fact that due to shear lack of CORE DOMAIN opportunities for pharmacy, life science and medicine after graduation in their relative fields, most of these graduates are looking at BPO/Marketing to earn their lively hood suppressing their core field interest areas to have a career. But In the recent years there has been growing trend in Clinical research,Pharmacovigilance and Clinical Data Management which has been a ray of hope for some of these graduates and Post Graduates.

The Global Clinical Research (CR) market expected to grow at a compound growth rate (CAGR) of 10.5% until 2017,according to Frost & Sullivan report on (Clinical Research Organization)CRO market, ensuring continue demand for Trained CR professionals for its high growth health care Industry in India especially Pharmacovigilance and Clinical Data Management.

Clinical Research (CR) is a branch of medical science that determines the safety and effectiveness of medications, devices, diagnostic products and treatment regimens intended for human use. These may be used for prevention, treatment, diagnosis or for relieving symptoms of a disease. Clinical Research is different than clinical practice. In clinical practice, one used established treatments while in clinical research evidence is collected to establish a treatment. And hence the need of CR professionals.
Eligibility: A Pharma, Life science or Medical graduate/Postgraduate is eligible to enter this field. Ideally the industry is looking for science graduates from pharmacy, medicine, life science and bioscience. Within bioscience too there are various other fields such as botany, zoology, biochemistry and genetics. Anybody who fulfils these criteria can join the industry.
Who can be your Employer:
You can be employed by either of the following-
- Pharmaceuticals MNC and India MNC
- Contract Research Organization (CROs)
- IT Companies
- Hospitals
- Site Management Organization
- Wellness Organization etc.
Remuneration:
There is high demand for trained professionals in this field; the pay package is impressive at the entry level.
* Fresher can expect a pay packet of around three lac or more per annum.
* If you have a master's degree backing your qualifications, then the amount is almost double.
* Clinical research is an industry where experience counts, thus the longer you are in this field; higher the salary you can expect.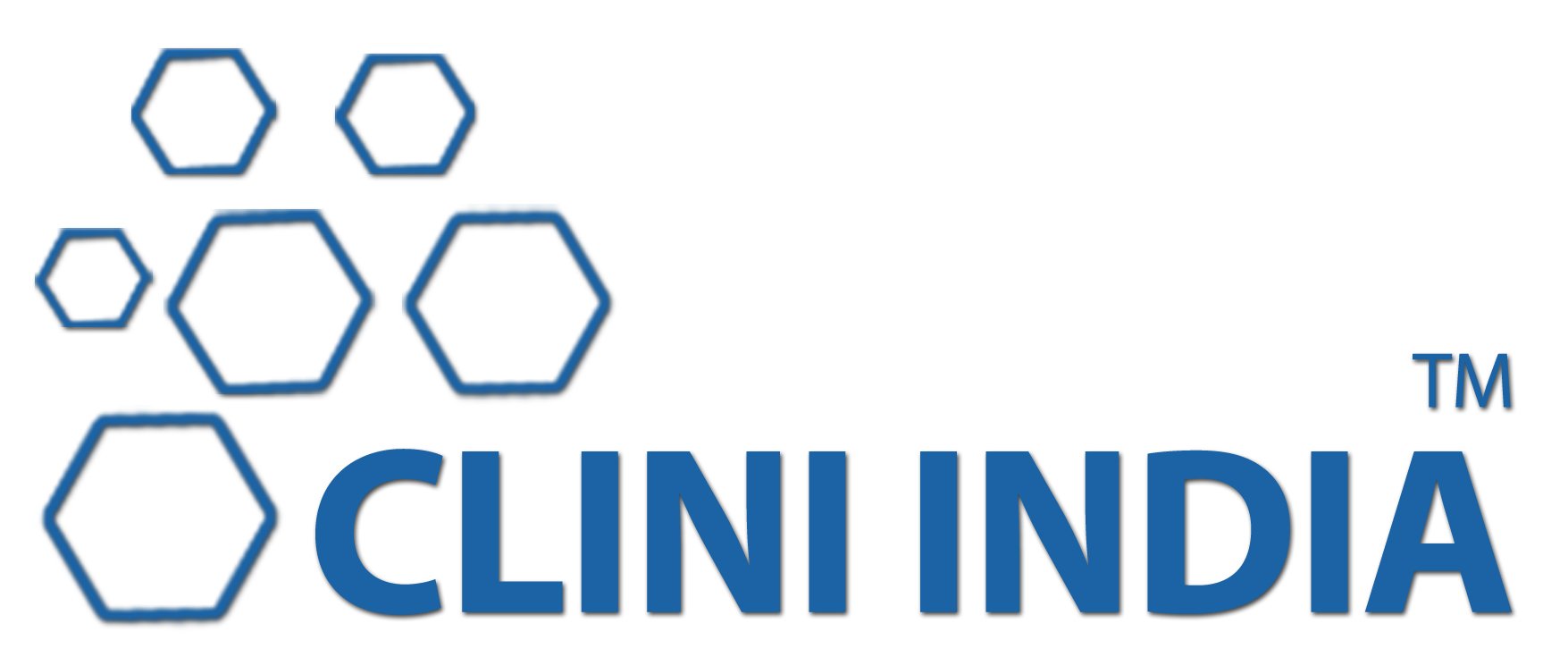 CLINI INDIA offers Advanced Training Program in Clinical Research & Management.
Which come in handy to enhance one's career prospects. Specialization in branches of pharmacy, life sciences, Medicine, Dentistry, Ayurveda and Homeopath will be useful.
Program Specialize into-
Ø Clinical Trial Management
Ø Clinical Data Management
Ø Pharmacovigilance
Ø Medical Writing

TESTIMONIALS:⇒
Institute offers:
STEP by STEP training which includes Foundation stage, Specialization stage and Industry Orientation Stage.

4 Domain Knowledge making it has a integrated comprehensive program. (ALL ROUNDER PROGRAM)

Industry Endorsed Course Curriculum

Live Skill (Soft Skill ) Training

100% Industry Experts as visiting faculties.

Free Study materials

Live Projects and Assignments

Industry Training / Internship

100% Placement Assistance


Resume Development and Mock Interviews.
CONTACT NUMBER:

Hyderabad:

07799844544
Swathi Plaza, Rajbhavan Road, Somajiguda,
Hyderabad 500082
Ph No- 040-65550643, 7893298070
Email: Hyderabad.cliniindia@gmail.com

BANGALORE:

08095973922
No. 104 EPIP Zone, Whitefield,
2nd Floor, Prestige Omega,
Bangalore, KA 560066
Ph No- 080 95973922, 080-50040004
Email: cliniindiabangalore@gmail.com

NOIDA:

09289870004
Level 5, Green Boulevard,
Block B, Near Fortis Hospital,
Sec 62, Noida
Ph No- 0120- 6510206
Email: cliniindiadelhi@gmail.com
www.cliniindia.com | info@cliniindia.com
Dibrugarh University, the easternmost University of India was set up in 1965 under the provisions of the Dibrugarh University Act, 1965 enacted by the Assam Legislative Assembly. It is a teaching-cum-affiliating University with limited residential facilities. The University is situated at Rajabheta at a distance of about five kilometres to the south of the premier town of Dibrugarh in the eastern part of Assam as well as India. The University is located in a campus of 203 hectares out of which 74.3 hectares are under tea plantation.
One post of Junior Research Fellow (JRF) under DBT, Govt. of India, funded Institutional Biotech Hub at the Centre for Studies in Biotechnology; Dibrugarh University is readvertised with the following:
Post: Junior Research Fellow
Applications are invited from male/female Indian citizens to fill up the following posts of group "B" and "C" non ministerial, non gazetted, combatised paramedical staff in CRPF on all India basis. The posts are temporary but likely to become permanent:
Post: Assistant Sub-Inspector (Pharmacist)
Pharma company with OTC products sales having more than 8 years of market pretense across India
Post: Medical Representative

The Indian Council of Medical Research (ICMR), New Delhi, the apex body in India for the formulation, coordination and promotion of biomedical research, is one of the oldest medical research bodies in the world.
As early as in 1911, the Government of India set up the Indian Research Fund Association (IRFA) with the specific objective of sponsoring and coordinating medical research in the country. After independence, several important changes were made in the organisation and the activities of the IRFA. It was redesignated in 1949 as the Indian Council of Medical Research (ICMR) with considerably expanded scope of functions.
Following positions are to be filled purely on temporary and contract basis for a period of one year or till completion of the projects:-
Interested and eligible candidates may walk-in for interview for the post mentioned below, under time bound Extramural Research Projects implemented by Regional Medical Research Centre, N. E. Region (ICMR), Dibrugarh, Assam, which is to be held at the Administrative block of this Centre on 03-09-2014 from 10:00 AM onwards.
Post: Senior Research Fellow (Non Medical): 2 (two) posts.
Applications are invited from Indian citizens, for filling up the vacancies for Group 'B' (Non Gazetted) & Group 'C' on temporary basis likely to be permanent in the Indo- Tibetan Border Police Force. The post has all India liability and selected candidates can be posted anywhere in India and even abroad. On appointment, the candidate shall be governed by the ITBPF Act and Rules. The last date of receipt of application is 05/09/2014 for all states except for Assam, Meghalaya, Arunachal Pradesh, Mizoram, Manipur, Nagaland, Tripura, Sikkim, Ladakh Division of Jammu and Kashmir State, Lahaul & Spiti Distt. and Pangi Sub-Division of Chamba Distt of Himachal Pradesh, Andaman & Nicobar Islands and Lakshadweep, for which last date is 12/09/2014.
Post: Assistant Sub Inspector (Pharmacist)
Retired Armed Forces personnel till 2002 could avail medical facilities only for specific high cost surgery/treatment for a limited number of diseases covered under the Army Group Insurance(Medical Branch Scheme) (AGI(MBS)) and Armed Forces Group Insurance Scheme(Management Information System) (AFGIS (MIS)) schemes. These medicare schemes could provide some relief to the ESM, but it was not a comprehensive scheme as compared to and available for other Central Government Employees. Therefore, the requirement was felt of establishing a medicare system which could provide quality medicare to the retirees of the Armed Forces.
ECHS invites applications to engage following staff on contractual basis in ECHS Polyclinic Masimpur for a period of one year, renewable for additional period.
Post: Pharmacist-01, Dental Technician-01 and Peon-01.
Apollo Hospitals
Apollo Hospitals is the largest integrated hospital chain in Asia. The group has always strived to deliver the highest standard of patient care and are distinctive with their global expertise, technology and skills. The testimony of their commitment to deliver outstanding services is the Joint Commission International (JCI) accreditation that has been awarded to seven of its hospitals- a first for any hospital group in Asia. The troika of service, research and academia makes the group unique.
These comprehensive efforts are to deliver the best to humanity, the mission of Apollo.