You are hereBiotechnology
Biotechnology
---
The worldwide spread of inflation, initiated by several fold rises in Petroleum price thereby depicting its striking influence on the prices of chemical nitrogenous fertilizers, the prices of nitrogenous fertilizers have nearly doubled during the last 3-4 years. This has necessitated to search for cheaper source of nitrogen to meet the needs of crops. This has rejuvenation of soil microbiology to tap out the biological fixation of nitrogen.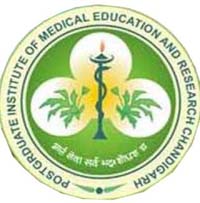 The PGIMER owes its inception to the vision of late Sardar Partap Singh Kairon, the then Chief Minister of Punjab and the distinguished medical educationists of the then combined state of Punjab, supported by the first Prime Minister of India Pt. Jawahar Lal Nehru who considered the institutions of scientific knowledge as temples of learning and the places of pilgrimage. The institute started in 1962 and Pt Jawahar Lal Nehru inaugurated the hospital now named "Nehru Hospital" on 7th July 1963. The Institute was originally under the Government of undivided Punjab.
The history of the IIT system dates back to 1946 when a committee was set up by Hon'ble Sir Jogendra Singh, Member of the Viceroy's Executive Council, Department of Education, Health and Agriculture to consider the setting up of Higher Technical Institutions for post war industrial development in India. The 22 member committee headed by Sri N.R.Sarkar, in its report, recommended the establishment of four Higher Technical Institutions in the Eastern, Western, Northern and Southern regions, possibly on the lines of the Massachusetts Institute of Technology, USA, with a number of secondary institutions affiliated to it.

Applications are invited for the JRF position supported by GSBTM in Immunology group with Dr. Reena Rajput. The candidate has to work in the field of immunology and Cell Biology.

Position: JRF (One post)

Fellowship: Rs. 12,000/- + HRA as admissible

Hepatitis A, an acute, self-limiting liver infection is transmitted through the fecal oral route by a picovnavirus, hepatitis A Virus(HAV) (1). It is the major cause of acute viral hepatitis in children (2). HAV cause asymptomatic infection in young children and symptomatic infection in adults (3). A study shows symptomatic infection in 4-16% of children as compared to 75-95% of adults (1). The symptoms include jaundice, fever, abdominal pain, malaise, anorexia which resolve after onset within 1-2 months. Lifelong immunity is seen after acute infection (3). Endemicity of HAV infection depends upon hygiene, sanitary conditions, socio-economic level and other development indications (1).

The Indian Pharmacopoeia Commission (IPC) is an Autonomous Body, set up under the Societies Registration Act, 1860 by the Ministry of Health & Family Welfare primarily with the objective of periodically bringing out new edition of the Indian Pharmacopoeia, National Formulary of India and other related tasks such as preparing, certification and distribution of Reference Substances.
Post: Pr. Scientific Officer
The Indian Pharmacopoeia Commission is an Autonomous Body set up under the Ministry of Health & Family Welfare, Govt. of India primarily with the objectives of regularly updating the Indian Pharmacopoeia by publishing new edition and its addenda, National Formulary of India and other related tasks such as preparing, certification and distribution of reference substances. It also acts as national Coordination Centre of Pharmacovigilance Programme of India.
Post: Pharmacopoeial Associates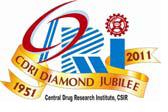 CSIR-Central Drug Research Institute, Lucknow is a premier R&D Institute under the aegis of the Council of Scientific and Industrial Research (CSIR), New Delhi which is an autonomous body under Department of Scientific and Industrial Research, Government of India. The institute is engaged in the development of new drugs and diagnostics in various therapeutic areas like malaria, tuberculosis, filarial, leishmania, cancer, thrombosis, hypertension, dementia, diabetes, lipid disorders, gastric ulcer, osteoporosis, prostatic hyperplasia, etc. supported by very competent team of chemists and biologists.
Institute of Nuclear Medicine and Allied Sciences (INMAS), Delhi under the aegis of Defence Research and Development Organisation (DRDO), is engaged in research and developmental work in radiation sciences. INMAS is looking for meritorious young researchers for pursuing research in the frontier areas at INMAS. The Institute invites applications from young and meritorious Indian nationals who are creative, have passion and desire to pursue R&D in frontier areas. INMAS possesses ambience of a research cum academic institute coupled with an advanced R&D infrastructure in a mission mode.