You are hereBiotechnology
Biotechnology
---
Applications/ Biodata/ CV are invited on the prescribed proforma for One position of Junior Research Fellow under the sponsored project entitled "Identification and characterization of multiple stress responsive WRKY transcription factors in potato (Solanum tuberosum L.)" on purely temporary basis for the duration of the project which will be co-terminus with the duration of the project. Interested and eligible candidates may mail their Application/ Biodata I CV on the prescribed proforma on the e-mail lD : anil@ihbt.res.in positively by 31.07.2014.
Post: Junior Research Fellow

Institute of Genomics & Integrative Biology (IGIB) is a premier Institute of Council of Scientific and Industrial Research (CSIR), engaged in research of national importance in the areas of genomics, molecular medicine, bioinformatics, proteomics and environmental biotechnology.

CSIR-Institute of Genomics & Integrative Biology (IGIB), desires to engage qualified incumbents on purely temporary basis as detailed below:
The history of the IIT system dates back to 1946 when a committee was set up by Hon'ble Sir Jogendra Singh, Member of the Viceroy's Executive Council, Department of Education, Health and Agriculture to consider the setting up of Higher Technical Institutions for post war industrial development in India. The 22 member committee headed by Sri N.R.Sarkar, in its report, recommended the establishment of four Higher Technical Institutions in the Eastern, Western, Northern and Southern regions, possibly on the lines of the Massachusetts Institute of Technology, USA, with a number of secondary institutions affiliated to it.

Post: Senior Research Fellow- 1
Named after a renowned philosopher- thinker, poet, sage and yogi, Vemana, Yogi Vemana University, established in the year 2006, by an Act of A.P state legislature is a blessing and boon for the students and researchers of the backward Rayalseema region in general and Y.S. R district in particular. The erstwhile Sri Venkateswara University Post Graduate Centre was elevated to a University with a humble and noble intention of providing a more conducive environment to impart value-based education and promote quality research and service. The university is committed to nurture and uphold healthy academic standards which contribute to the social, intellectual and moral development.
Post: Project Fellow (PF)
The Tata Memorial Centre (TMC) is a Comprehensive Cancer Centre with a mission to achieve the highest standards in patient care, cancer prevention, cancer research and professional development for oncology and allied disciplines. TMC is an autonomous Grant-in-Aid Institute of the Department of Atomic Energy, Government of India. TMC is affiliated to Homi Bhabha National Institute (HBNI). The HBNI is a Deemed to be University of the Department of Atomic Energy with a mission to develop high quality postgraduate educational programs in science and technology including those related to Life and Health sciences. TMC invites applications from eligible candidates of Indian nationality, who are keen to pursue a career in TMC. Full time positions in various departments available at the TMC are listed below

Post: Scientific Officer 'C'
ICON is a global provider of outsourced development services to the pharmaceutical, biotechnology and medical device industries. We specialize in the strategic development, management and analysis of programs that support Clinical Development – from compound selection to Phase I - IV clinical studies
ICON enjoys a strong reputation for quality and is focused on staff development. We make it our mission to attract the most diverse and creative minds into the business and we continually strive to provide opportunities for our people to excel, grow and build a great career. We understand that our greatest asset is the skills and talents of our people and they are truly what set us apart.

Post: Trip Report Reviewer
This centre which was started by ICMR basically to solve problems in blood banking, slowly branched out successfully to initiate research in various other related areas of immunohaematology viz. biochemical genetics, red cell enzymopathies and hemoglobinopathies, population genetics, antenatal serology, Immunology, HLA etc. In the first twenty five years, using limited space, limited resources and budget, talented and highly enthusiastic young scientists from the center under the guidance of dynamic stalwarts Dr. H M Bhatia and Dr. A J Baxi could produce as many as 271 publications of which 71 were published in prestigious international journals. The centre had many discoveries to it's credit. Seeing this progress, ICMR decided to rechristen BGRC as 'Institute of Immunohaematolgy' at the time of the Silver Jubilee Celebrations of the Institute in 1982 to accommodate all the departments of the centre under one roof.
Applications are invited up to 30th June, 2014 for following the posts at this Institute on a consolidated salary for the period of Two years. Extendable up to 3 years. The appointment will be made on purely temporary basis.
DBT IOC Centre is a collaborative venture of Department of Biotechnology (DBT) and Indian Oil Corporation Limited (IOC) and located at IndianOil-R&D Centre in Faridabad. The main focus of the centre is on advance research in frontiers areas like Lignocellulosic ethanol, Algal biofuels, Gas fermentation and Bio-hydrogen. Applications are invited for purely tenure track positions for 1 to 2 years. This Centre offers excellent research facilities and a stimulation environment.
Post: Scientific Officer, Research Associate, Project Associate, Project Assistant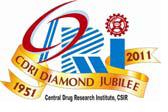 CSIR-Central Drug Research Institute, Lucknow is a premier R&D Institute under the aegis of Council of Scientific and Industrial Research (CSIR), New Delhi which is an autonomous body under Department of Scientific and Industrial Research, Government of India. The institute is engaged in the development of new drugs and diagnostics in various therapeutic areas like malaria, tuberculosis, filarial, leishmania, cancer, thrombosis, hypertension, dementia, diabetes, lipid disorders, gastric ulcer, osteoporosis, prostatic hyperplasia, etc.
Walk-in-interview for engagement of Project Staff under different Projects to be held on 02-07-2014 (For Position Code No. 001 & 002 Life Sciences) and 03-07-2014 (For Position Code No. 003 to 005 Pharma Group & Computer Science) as per the details given below:
Indian Institute of Chemical Technology (IICT), Hyderabad, a constituent of CSIR is a leading research Institute in the area of chemical sciences. The core strength of IICT lies in Organic Chemistry, and it continues to excel in this field for over six decades. The research efforts during these years have resulted in the development of several innovative processes for a variety of products necessary for human welfare such as drugs, agrochemicals, food, organic intermediates, adhesives etc. More than 150 technologies developed by IICT are now in commercial production.
CSIR-IICT is conducting Walk-in-lnterview for the following positions on a purely temporary basis for the sponsored projects at 10.00 A.M on 2nd July 2014 at IICT Hyderabad:
Post: Research Associate, Sr.Project Fellow, Project Fellow, Project Assistant-III, Project Assistant-II