You are hereBiotechnology
Biotechnology
---
Indore Professional Studies Academy (IPSA) is one of the Central India's largest educational hub-premises, playing a major role to develop Indore as Central India's most preferred educational centre. Sprawled in an area of 60acres, 3 campuses, we house the most profitable intellectual, honing & experienced educational assembly. IPSA is a successor to Indore Public School, which is a vision realized by Mr. Achal Choudhary (IIT, Kharagpur), a renowned architect. As in a traditional hierarchy of all institutions under IPS Society, IPSA is a vast universe shining with innumerable educational extravaganzas.
Post: Professor/ Associate Professor/ Assistant Professor, Lab. Technician, Lab. Attendent

Regional Plant Resource Centre was established in 1985 as a recreational garden and with an aim to provide a green lung for the inhabitants of Bhubaneswar – the capital city of Orissa. Gradually it became a dynamic and vibrant research organization of the State Government with a focus on the conservation of plant biodiversity. Over the year, it has made significant contributions in the field of ex situ and in situ conservation and assessment of genetic diversity of various groups of plants and its related aspects.

Post: Senior Research Fellow, Field Assistant, Junior Research Fellow, Technical Assistant, Field cum Lab Assistant
Hospira is the world's leading provider of injectable drugs and infusion technologies. Through our broad, integrated portfolio, we are uniquely positioned to Advance Wellness™ by improving patient and caregiver safety while reducing healthcare costs.
Through our offering of high-quality, lower-cost generic medications, we continue to help reduce the overall costs of healthcare — to improve both the affordability of care for patients and the financial strength of the global healthcare system.
Post: Research Associate - Biologics
Central Institute of Medicinal and Aromatic Plants, popularly known as CIMAP, is a frontier plant research laboratory of Council of Scientific and Industrial Research (CSIR).
Kakatiya University was established on 19th August, 1976 to fulfil the aspirations of the Telangana people for higher education. The founding of the University was in fact a historic event in the sense that heralded a new era in the realms of higher education of this region. The erstwhile Post-Graduate Centre of Osmania University was upgraded and named Kakatiya University. The development of the University over the years has been gradual but impressive. The University was initially accredited with B+ grade by the NAAC in 2002 and reaccredited with A grade in 2008. The University situated in a sprawling area of about 650 acres, has now 24 departments in four colleges on the campus with a network of eleven constituent colleges and 471 affiliated colleges.
Post: Junior Research Fellow
Walk in interview for a few JRF positions under the "DBT-AAU centre", Assam Agricultural University will be held in the Department of Agricultural Biotechnology, AAU, Jorhat on 24th May, 2014 at 10.30 AM. Candidates may appear for the interview with bio-data, reprints/publication/thesis etc, one copy of passport size photographs, original and attested copies of all testimonials must be presented at the time of interview. The applicants may submit their resume in advance to the Centre Director by email (bidyutsarmah@yahoo.co.in)
Post: JRF(Junior Research Fellow)
The Council of Scientific and Industrial Research (CSIR) is an autonomous organization under the Ministry of Science & Technology, Government of India. It is amongst the foremost scientific and industrial research set-ups in the world. Having state-of-the-art infrastructure and scientific and technical manpower second to none, CSIR covers practically the entire spectrum of scientific and industrial R&D of national and international importance.
IICB Institute was established in 1935 as the first non official centre in India for biomedical research and was included within the aegis of CSIR in 1956.
IICB today is engaged in research on diseases of national importance and biological problems of global interest, employing sophisticated state-of-the-art technology in keeping with the rapid and unprecedented momentum that life science research has gained globally over the last 50 years.
Post: Senior Project Fellow
GE Healthcare, $17 billion unit of General Electric Company (NYSE: GE), employing more than 46,000 people worldwide and serving healthcare professionals in more than 100 countries. We believe in our strategy - and we'd like you to be a part of it. As a global leader, GE can bring together the best in science, technology, business and people to help solve one of the world's toughest challenges and shape a new age of healthcare.

Post: Scientist I-HC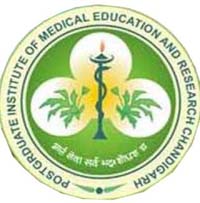 The PGIMER owes its inception to the vision of late Sardar Partap Singh Kairon, the then Chief Minister of Punjab and the distinguished medical educationists of the then combined state of Punjab, supported by the first Prime Minister of India Pt. Jawahar Lal Nehru who considered the institutions of scientific knowledge as temples of learning and the places of pilgrimage. The institute started in 1962 and Pt Jawahar Lal Nehru inaugurated the hospital now named "Nehru Hospital" on 7th July 1963. The Institute was originally under the Government of undivided Punjab. After the reorganization of the state, the administrative control of the institute passed on to the Union Territory of Chandigarh in November 1966. The Institute became an autonomous body under the Act of Parliament in 1967 functioning under the Ministry of Health and Family Welfare, Government of India.
Post: Junior Research Fellow