You are hereBiotechnology
Biotechnology
---
JNTBGRI is dedicated to the conservation and sustainable utilization of the Tropical plant genetic resources particularly of Western Ghats of India. Currently the Institute conserves largest number of tropical plant species among the botanic gardens in Asia. Recognising the importance of conserving plant genetic diversity and promoting R & D in plant science the Government of Kerala has established the institute in 1979 and the Government of India has been given the status of the Institute as Centre of Excellence since 1994.
Post: Junior Research Fellow, Field Assistant, Technical Assistant, Data Entry Operator, Project Assistant, Computer Assistant

Applications are invited for the following posts under the ICMR-DHR funded project entitled "Population pharmacokinetics of Anthracylines based regimens in breast cancer patients" for a period of six months (extendable for another six months).
Post: Senior Research Fellow, Technical Assistant
Central Institute of Medicinal and Aromatic Plants, popularly known as CIMAP, is a frontier plant research laboratory of Council of Scientific and Industrial Research (CSIR). Established originally as Central Indian Medicinal Plants Organisation (CIMPO) in 1959, CIMAP is steering multidisciplinary high quality research in biological and chemical sciences and extending technologies and services to the farmers and entrepreneurs of medicinal and aromatic plants (MAPs) with its research headquarter at Lucknow and Research Centres at Bangalore, Hyderabad, Pantnagar and Purara. CIMAP Research Centres are aptly situated in different agro-climatic zones of the country to facilitate multi-location field trials and research. A little more than 50 years since its inception, today, CIMAP has extended its wings overseas with scientific collaboration agreements with Malaysia. CSIR-CIMAP has signed two agreements to promote bilateral cooperation between India and Malaysia in research, development and commercialization of MAP related technologies.
Post: Project Assistants, Junior Research Assistant, Junior Research Fellow
The Council of Scientific and Industrial Research (CSIR) is an autonomous organization under the Ministry of Science & Technology, Government of India. It is amongst the foremost scientific and industrial research set-ups in the world, having state-of-the-art infrastructure and scientific and technical manpower second to none, CSIR covers practically the entire spectrum of scientific and industrial R&D of national and international importance. This ranges from aerospace to ocean exploration, micro-electronics to structural and environmental engineering, smart materials to mechatronics, petrochemicals to synthetic biology and from robotics and micro-machines to drugs & pharmaceuticals and agrochemicals.
Post: Scientist, Senior Scientist, Principal Scientist, Senior Principal Scientist
Osmania University established in 1918, is the seventh oldest in the Country, third oldest in South India and the First in the princely state of Hyderabad. The establishment of Osmania University symbolizes a renaissance in the Indian Educational System and has shown a remarkable resilience throughout its existence. The university is instrumental in propagation of Higher Education to cater the needs of community in the region over nine decades and has grown into one of the major Universities of India. It has a vast sprawling green campus of 500 hectares set in picturesque and idyllic surroundings. It owns number of buildings of great architectural elegance and variety to enhance the beauty of the campus. The university is an autonomous institution created through an act of legislature and most part of funding is from the State Government. The university holds the flagship for Higher Education of Government of Andhra Pradesh and has played a key role in planning, initiating and implementation of various development programs.
Post: Junior Research Fellow
Dibrugarh University, the easternmost University of India was set up in 1965 under the provisions of the Dibrugarh University Act, 1965 enacted by the Assam Legislative Assembly. It is a teaching-cum-affiliating University with limited residential facilities. The University is situated at Rajabheta at a distance of about five kilometres to the south of the premier town of Dibrugarh in the eastern part of Assam as well as India. The University is located in a campus of 203 hectares out of which 74.3 hectares are under tea plantation.
Post: Junior Research Fellow (JRF)
The ICGEB is an international, nonprofit research organization. Established as a special project of UNIDO, it became fully autonomous in 1994 and now counts over 60 Member States. The International Centre for Genetic Engineering and Biotechnology provides a scientific and educational environment of the highest standard and conducts innovative research in life sciences for the benefit of developing countries. It strengthens the research capability of its Members through training and funding programmes and advisory services and represents a comprehensive approach to promoting biotechnology internationally.
Post: Research Associate (RAI)
Indian Institute of Technology Guwahati, the sixth member of the IIT fraternity, was established in 1994. The academic programme of IIT Guwahati commenced in 1995. At present the Institute has eleven departments and three inter-disciplinary academic centres covering all the major engineering, science and humanities disciplines, offering BTech, BDes, MA, MDes, MTech, MSc and PhD programmes. Within a short period of time, IIT Guwahati has been able to build up world class infrastructure for carrying out advanced research and has been equipped with state-of-the-art scientific and engineering instruments.
Post: RA/SRF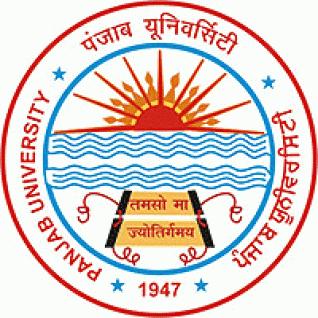 The University Institute of Pharmaceutical Sciences of the Panjab University is a premier institution of Pharmaceutical Education and Research in the country. The institute has covered a long and glorious journey of 76 years starting from Lahore in 1944 and finally settling to the present campus in Chandigarh at the foothills of Himachal. In its travelogue, the institute crossed multiple milestones and continue to head ahead towards the well-defined goals. The elevation of the status from department to the level of an institute i.e. University Institute of Pharmaceutical Sciences in 1994, and hosting of Indian Pharmaceutical Congress in the same year, two presidential honors of the Indian Pharmaceutical Congresses to its faculty members, a special recognition by the UGC by granting SAP in 1993 and COSIST in 1981 establishment of ICMR Advanced Centre for standardization of Drugs of Indian System of Medicine are some of the major hallmarks on the path treaded so far.
Post: Scientific Assistant
Thomson Reuters is the leading source of intelligent information for the world's businesses and professionals, providing customers with competitive advantage. Intelligent information is a unique synthesis of human intelligence, industry expertise and innovative technology that provides decision-makers with the knowledge to act, enabling them to make better decisions faster. Through its more than 50,000 people across 93 countries, Thomson Reuters delivers this must-have insight to the financial, legal, tax and accounting, scientific, healthcare and media markets, and is powered by the world's most trusted news organization.

Post: Intern/Project Consultant - Intellectual Property, BioTech (Mumbai)