You are hereBiotechnology
Biotechnology
---
---
Carrying forth the Apeejay Stya legacy of over 45 years of excellence in education
School of Pharmaceutical Sciences
Experience the International Edge...
· Established on the academic pattern of the lvy League universities of the USA
· Trans-disciplinary and Liberal Arts approach
· Strong industry linkages to facilitate training & placement
· Truly global campus with students from over 15 countries
Awards & Accolades
· Best Innovation by Private University at World Education Summit 2012
· No.1 in Innovative Teaching Techniques & No. 3 in Most Reputed Faculty as per TOI B-School Ratings 2013 (North Region)
· Mr. Aditya Berlia, Co-Founder & Pro-Chancellor, Apeejay Stya University, received the 'Outstanding Educational Entrepreneur' award at the World Education Congress Global Awards 2013.
· ASU has been conferred the 'CSR Excellence in Education Award 2013' by Competition Success Review (CSR) magazine in recognition of exceptional contribution made by institutions in their respective areas like education, scientific research, etc.
· E-Gov. Campus of Gurgaon District, Haryana (India) by the Ministry of Communications & Information Technology, in collaboration with the United Nations
· Best Engineering Institute in North India at National Education Awards 2013 by ET Now
Programmes Offered
BACHELORS
• B. Pharm.*
Duration: 4 yrs.
*Proposed programme to commence shortly.
MASTERS
• M. Pharm. in Pharmaceutics
• M. Pharm. in Drug Regulatory Affairs
Duration:2 yrs
• M. Pharm. + MBA
Duration:3 yrs (Dual Degree Programme)
PG DIPLOMA
• Drug Regulatory Affairs
• Novel Drug Delivery Systems
Duration:1 yr (Full Time)
DOCTORAL
• Ph.D in Pharmaceutical Sciences
Unique Propositions of School
· Industry experienced faculty with avant – garde research
· Cutting edge research labs with sophisticated and latest instruments
· Industry centric curriculum
· Research opportunities at all levels
· Hands on training and placement in varied pharma sectors
· Strong Industry – Academia Linkages
· International Library with free access to indexed journals
ADVISORY BOARD
* Mr. Nishant Berlia, Director, Walter Bushnell
* Prof. Y. K. Gupta, HOD, Pharmacology, AIIMS
* Mr. Deepak Chattaraj, Ex Chairman, Ranbaxy INC, USA
* Dr. Prafull D. Seth, Vice President, International Pharmaceutical Federation (FIP)
* Dr. Arun Purohit, Former -Vice President and Adviser, Ranbaxy
* Dr. Naresh Kumar, Sr Adviser and CEO, Arch Pharmcy
* Dr. Manju Purohit, Medical Consultant, Walter Bushnell
* Prof. (Dr.) M. P. Mahajan, Director, Apeejay Stya Research Foundation
* Prof. Asha Chandola Saklani, Dean, School of Biosciences, Apeejay Stya University
* Prof. (Dr.) Arvind Bansal, Pharmaceutics, NIPER
Online courses offered by SPS: Teaching and learnings shared by Stalwarts of respective fields.

CERTIFICATE COURSES : 3 months, fees 15,000 INR
* Drug Regulatory Affairs: Legal requirements to bring pharmaceutical products to domestic as well as international markets and covering dossier preparation in CTD format, ACTD submissions and e-CTD submissions.
* Intellectual Property Rights: Intellectual Property Rights system (Indian and International) focusing on patent drafting, claim writing, Para 4/5B/B1/B2, filling, Patent infringement and issues.
* Pharmacovigilence: Skills to collect and report adverse, serious adverse events, safety data and risk management for effective drug safety programme.
* Pharma Sales Management: Skill development of the participants to cross the threshold of their present assignment and take up higher responsibilities.
* Pharmacoeconomics: Healthcare interventions, strategies to be incorporated for pharmacotherapy, economic evaluation in clinical trials and hence to understand effective health care management & managing innovations at affordable cost for the society.
Duration: 3 months
PG DIPLOMA, 1 year, 40,000 INR
* Drug Regulatory Affairs
* Novel Drug Delivery Systems (NDDS)
* Intellectual Property Rights
* Pharmacovigilance
* Pharmacoeconomics
* Pharma Sales Management
Duration: 1 year
CORPORATE CONNECT
* Collaboration with Industry stalwarts with respect to joint research projects, internships, advice on industry aligned curriculum, design and delivery & guest lectures.
* Internship Projects and Placements : Students have been placed for industry projects at various R & D centres like Piramal Healthcare, Wockhardt Ltd, Finoso Lab, Dabur India and many others.
For any further details feel free to call at +91-9958132224, 9910350593, 18001037888, 8130305468, 022-33598485, +91-9560184499
Register for online programs by 15th August.
Eligible candidates are invited to attend a WALK-IN-INTERVIEW on 12th August, 2014 at 11 A.M. at Conference Room (4th floor) School of Tropical Medicine, 108 Chittaranjan Avenue, Kolkata-73, for the following post on the three year ad-hoc research project entitled Transcriptomc analysis for identification of novel biomarkcr for disease progression in Dengue patients' funded by Department of Biotechnology (DBT), New Delhi and this study will be conducted jointly by School of Tropical Medicine, in collaboration with Translational Health Science and Technology Institute (TMSTI).
Post: Junior Research Fellow

INC Research is a company headquartered in the United States and that the personal information collected on its websites may be sent to, stored or processed in the United States or to any other country in which INC Research or its affiliates, subsidiaries or agents maintain facilities. While INC Research is committed to providing your voluntarily disclosed employment application information with a reasonable level of privacy protection, you should know that the general level of protection for personal information in the United States may not be the same as that provided in other countries. By using the INC Research website and/or providing INC Research with personal identifiable information, you fully understand and unambiguously consent to the transfer and the collection and processing of such information in the United States.
Post: Project Manager II

The Council of Scientific and Industrial Research (CSIR) is an autonomous organization under the Ministry of Science & Technology, Government of India. It is amongst the foremost scientific and industrial research set-ups in the world, having state-of-the-art infrastructure and scientific and technical manpower second to none, CSIR covers practically the entire spectrum of scientific and industrial R&D of national and international importance. This ranges from aerospace to ocean exploration, micro-electronics to structural and environmental engineering, smart materials to mechatronics, petrochemicals to synthetic biology and from robotics and micro-machines to drugs & pharmaceuticals and agrochemicals.
Applications are invited for filling up temporary positions of Junior Project Fellow (1 no.) on contract basis, as per the following details:
Post: Junior Project Fellow (1 no.)
Lloyd school of pharmacy is one of the leading institute of pharmacy in Northern India. The institute was started in 2004 with an objective of becoming a center for excellence for advanced studies and research in pharmaceutical science and with the vision to develop the professionally competent manpower with sound subject knowledge, practical skills and strong ethical values for the profession. The institute is affiliated to UPTU Lucknow and approved by AICTE and PCI New Delhi.
Department of Health Research has launched a scheme to provide advanced training to medical and health research personnel in India and abroad in cutting edge research areas concerning medicine and health to create trained human resource for carrying out research activities with main goal of improving patient management and public health in the country. This scheme has following components:
1. Short Term Fellowships for 1-3 months (In India and Abroad, Age: upto 55 years)
2. Long Term Fellowships for 6-12 months (In India and Abroad, Age: upto 45 years)
3. Programme specifically for Women who have had a break in their career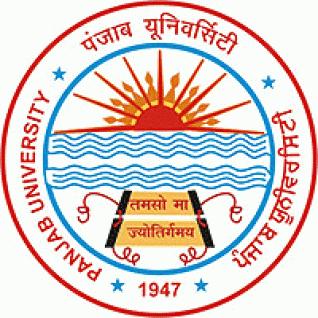 The University Institute of Pharmaceutical Sciences of the Panjab University is a premier institution of Pharmaceutical Education and Research in the country. The institute has covered a long and glorious journey of 76 years starting from Lahore in 1944 and finally settling to the present campus in Chandigarh at the foothills of Himachal. In its travelogue, the institute crossed multiple milestones and continue to head ahead towards the well-defined goals. The elevation of the status from department to the level of an institute i.e. University Institute of Pharmaceutical Sciences in 1994, and hosting of Indian Pharmaceutical Congress in the same year, two presidential honors of the Indian Pharmaceutical Congresses to its faculty members, a special recognition by the UGC by granting SAP in 1993 and COSIST in 1981 establishment of ICMR Advanced Centre for standardization of Drugs of Indian System of Medicine are some of the major hallmarks on the path treaded so far.
College of Pharmaceutical Sciences, Berhampur, Mohuda is the oldest pharmacy institution in East India established in the year 1979 by Ganjam & Phulbani Chemists & Druggists Association (GPCDA) with an aim to generate technical human resource in the realm of Pharmacy and Biological Science to cater to the requirement of pharmaceutical industries in global perspective.

Post: Lecturer/Asst. Professor (Microbiology/Biotechnology) - 05
The Pharmacy department of BITS Pilani is one of the few early schools of Pharmacy in India. Established in 1950, under the able leadership of (Late) Prof. M. L. Schroff, Father of Pharmacy Education in India, it blossomed into one of the most sought after Schools of Pharmacy in India due to its broad-based education system and university-industry linkages, which is the hallmark of BITS, Pilani.
In the year of 2011, the Department of Pharmacy has completed 60 years of its existence as a premier institution in the field of Pharmacy Education and Research in India and abroad. Alumni are well placed in India as well as abroad in various pharmaceutical companies, government organizations like drug control, research laboratories, etc., and in several well-known academic institutions.
Post: Junior Research Fellow (JRF)
The Mody University of Science and Technology was established in the year 1998 by Shri. R.P.Mody. He is a true visionary who took an idea ahead of his time and founded Mody University exclusively for girls. His philanthropic attributes, operated in terms of social and psychological promotion of the women community, led him to impart his proposed vision through practical infrastructure.
The institution instils the thought that is fully capable of orienting knowledge and information in a scientific manner in the minds of the common mass. This acts as a boon towards the development of a 21st century perspective of the knowledge acquisition process implemented within the university.

Post: JRF in DAE-BRNS Project (No.2011/37C/50/BRNS/2271)