You are hereBiotechnology
Biotechnology
---
Punjab Biotechnology Incubator (PBTI) welcomes you to its state-of-the- art Agri & Food Testing Laboratory set up at SAS Nagar (Mohali), the hub of Biotechnology and Information Technology in Punjab. PBTI is a State Govt. Undertaking registered as a 'Society for Biotechnology Incubator' under the Society Registration Act 1961 and is professionally governed by Governing Council of the Society under the chairmanship of Chief Secretary, Govt. of Punjab. The day to day affairs are managed by Chief Executive Officer, supported by technical professionals of high caliber.
Punjab Biotechnology Incubator (PBTI) invites the applications to fill the following post on contractual basis:
Regional Plant Resource Centre was established in 1985 as a recreational garden and with an aim to provide a green lung for the inhabitants of Bhubaneswar – the capital city of Orissa. Gradually it became a dynamic and vibrant research organization of the State Government with a focus on the conservation of plant biodiversity. Over the year, it has made significant contributions in the field of ex situ and in situ conservation and assessment of genetic diversity of various groups of plants and its related aspects. With strengthening of scientific manpower and laboratory facilities, it expanded its areas of research which witnessed large outputs in terms of analysis of genetic assessment of plant groups through cyto-taxonomic and molecular techniques.
Post: Senior Research Fellows, Junior Research Fellow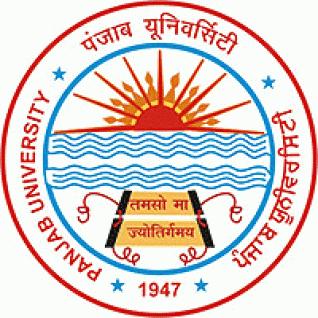 The University Institute of Pharmaceutical Sciences of the Panjab University is a premier institution of Pharmaceutical Education and Research in the country. The institute has covered a long and glorious journey of 76 years starting from Lahore in 1944 and finally settling to the present campus in Chandigarh at the foothills of Himachal. In its travelogue, the institute crossed multiple milestones and continue to head ahead towards the well-defined goals. The elevation of the status from department to the level of an institute i.e. University Institute of Pharmaceutical Sciences in 1994, and hosting of Indian Pharmaceutical Congress in the same year, two presidential honors of the Indian Pharmaceutical Congresses to its faculty members, a special recognition by the UGC by granting SAP in 1993 and COSIST in 1981 establishment of ICMR Advanced Centre for standardization of Drugs of Indian System of Medicine are some of the major hallmarks on the path treaded so far.
Post: Junior Research Fellow/ Project Fellow- One
The School of Pharmacy of the faculty is approved by the AICTE and committed to produce high quality pharmacist's workforce tailor-made to suit the requirements of the industry and community. We aim to develop latest skills among students by imparting current knowledge about research-centered clinical pharmacy and medicine management.
In addition to teaching and research, our faculty members are also involved in professional activities such as consultative services for pharmaceutical industry, clinical pharmacy practice, drug information services, and analysis of traditional remedies.

Shoolini University, Solan, HPinvites applications from Indian nationals for the following position:
Post: Project Fellow
Indian Institute of Technology Delhi is one of the seven Institutes of Technology created as centres of excellence for higher training, research and development in science, engineering and technology in India, the others being at Kanpur, Kharagpur, Madras, Bombay, Guwahati and Roorkee. Established as College of Engineering in 1961, the Institute was later declared an Institution of National Importance under the "Institutes of Technology (Amendment) Act, 1963" and was renamed "Indian Institute of Technology Delhi". It was then accorded the status of a deemed university with powers to decide its own academic policy, to conduct its own examinations, and to award its own degrees.

Candidates of Indian nationality are invited to appear for the Walk-in test / interview for project appointments under the following project. Appointment shall be on contractual basis on consolidated pay renewable yearly or upto the duration of the project, whichever is earlier.

The Institute of Chemical Technology (ICT) Mumbai was established as the Department of Chemical Technology on 1st October, 1933 by the University of Mumbai, through active support of industries and philanthropists. The Institute was most popularly known as UDCT, Mumbai. Research has been an integral part of ICT since its inception and it has created over 500 first generation entrepreneurs. The UDCT grew significantly in stature and was granted autonomy under UGC regulations by the University of Mumbai and further converted in to an Institute on 26th January, 2002. Under the World Bank TEQIP programme, the Maharashtra government granted it full autonomy in June 2004. Due to the recommendations of the Government of Maharashtra and University of Mumbai, the ICT was granted Deemed University Status by the MHRD on 12th September, 2008, with all provisions of the UGC for funding and support as the state owned deemed university.

An industry sponsored project on "Development and Characterization of Therapeutic Biologics" requires a Project Assistant for a period of minimum 1 year under Prof. Yatin R. Gokarn.

Research and development activities from the lifeline of a vibrant academic institution. Dean R&D and IRCC play a vital role in IITB's intellectual output by providing end-to-end support, from conceptualization to commercialization, of research ideas, specifically by Ensuring that environment is created / nurtured / maintained so that faculty and scientists at IITB are able to conduct research of the highest caliber. The research environment includes laboratories' civil infrastructure, equipment, support staff -- both technical and administrative -- and research staff. Providing support for researchers to liaise with (potential) funding sources so as to be able to finance their research and development activities.
Applications are invited from the citizens of India for filling up the following temporary position for the sponsored project undertaken in the Department of Chemical Engineering of this Institute. The position is temporary initially for a period of 1 Year and tenable only for the duration of the project. The requisite qualification & experience etc. are given below:


Novartis (NYSE: NVS) is a world leader in the research and development of products to protect and improve health and well-being. The company has core businesses in pharmaceuticals, vaccines, consumer health, generics, eye care and animal health.
Headquartered in Basel, Switzerland, Novartis employs nearly 115 000 people in over 140 countries worldwide to help save lives and improve the quality of life. The Group is present in India through Novartis India Limited, listed on the Mumbai Stock Exchange and its wholly owned subsidiaries Novartis Healthcare Private Limited, Sandoz Private Limited and Chiron Behring Vaccines Private Limited.

Post: Associate Manager-II
Panacea Biotec is a leading research based Health Management Company, with an annual turnover of approx. Rs. 830 Crores. We are engaged in research, development, manufacture & marketing of Vaccines, Bio-Pharmaceuticals and Pharmaceuticals (Rx & OTC) of international quality and Health Services. All Panacea Biotec plants are accredited by international agencies and they follow current Good Manufacturing Practices, as per WHO guidelines.We offer stimulating work environment & a career that spells growth. In tune with our plans, we require young, aggressive, dynamic, high performing and result oriented professional.
Post: Sr. Manager (Bacterial Fermentation)
It is our belief that value-based learning leading to total development of personality and expertise of the students and the faculty, will be our long lasting contribution to the overall growth of this entire nation and pharmacy sector. Our college was started in the year 2003 with D.Pharmacy from our budding stage we always maintain quality.Now we are offering B.Pharmacy and M.Pharmacy Our vision is to produce quality people to pharmacy world. The college is situated on near Rajahmundry in East Godavari dist. All courses are approved by AICTE New Delhi, PCI, and affiliated SBTET

Posts: Assistant Professor, Professor, Associate Professor