You are hereBiotechnology
Biotechnology
---
Thomson Reuters is the leading source of intelligent information for the world's businesses and professionals, providing customers with competitive advantage. Intelligent information is a unique synthesis of human intelligence, industry expertise and innovative technology that provides decision-makers with the knowledge to act, enabling them to make better decisions faster. Through its more than 50,000 people across 93 countries, Thomson Reuters delivers this must-have insight to the financial, legal, tax and accounting, scientific, healthcare and media markets, and is powered by the world's most trusted news organization.

Post: Associate Research analyst - JREQ019879
Bharathidasan Institute of Technology (BIT) has been established as a Technical Institute under Anna University, Chennai by the Government of Tamil Nadu and recently sponsored with Technical Education Quality Improvement Programme (TEQIP) grant. It offers a variety of UG, PG and research programmes with an approximate of 3000 students in the campus. The Institution works towards developing partnerships with industries and academic institutes to provide quality education and opportunities for entrepreneurial development. The main objective of the institute is to generate a horde of highly creative professionals, who can contribute not only to the Human Resource Development and also to Nation building exercise. BIT has carved a niche for itself in providing technical education in the disciplines that are rare of their kind in our country with a high level of competence since 1999.
Institute of Genomics & Integrative Biology (IGIB) is a premier Institute of Council of Scientific and Industrial Research (CSIR), engaged in research of national importance in the areas of genomics, molecular medicine, bioinformatics, proteomics and environmental biotechnology.

CSIR-Institute of Genomics & Integrative Biology (IGIB), desires to engage qualified incumbents on purely temporary basis as detailed below:
Eligible candidates are invited to attend a WALK-IN-INTERVIEW on the following dates at 9.30 A.M. sharp for the following position on the ad hoc research project entitled "Impact of dietary fatty acids on the progression of nonalcoholic fatty liver disease in fructose induced model of steatosis: Role of adipose tissue insulin sensitivity and secretary function". The late comers will not be allowed to attend written test / Interview. The essential qualification, experience, consolidated salary and service tenure are as under: The project is funded by ICMR.
Post: Senior Research Fellow- 01

From the corridors of a local polytechnic college in Nallapadu to the imposing buildings in Nagarjuna nagar, the road was very long. Sacrifice, service and commitment marked the growth of Acharya Nagarjuna University.
Acharya Nagarjuna University, an affiliating University established in 1976, started with only 10 post-graduate courses in the University College. Since then, it has achieved tremendous progress through quantitative expansion and qualitative improvements on various academic fronts. This has been possible by the efforts of its dedicated faculty, an efficient team of supporting staff and high quality student input. The Acharya Nagarjuna University at present offers post-graduate education in 47 courses (39 on the University campus, 4 at University PG Campus at Nuzvid and 5 at University PG Campus at Ongole) besides Post-graduate courses in affiliated colleges.
Post: Assistant Professors

GeBBS is a leading provider of healthcare Business Process Outsourcing services to Healthcare Providers (Medical Billing companies, Hospitals, Faculty Practices, ASC's, LTC's, etc.) and Pharmacies. We help our clients succeed by leveraging on our domain expertise and technology platforms along with our cost effective approach to global outsourcing.

Post: Medical Coding Executive

CSIR- National Botanical Research Institute (NBRI), Lucknow, a constituent laboratory of Council of Scientific & Industrial Research (CSIR), is a premier plant science research institute, involved in multidisciplinary R&D programmes of both basic and applied nature across scientific disciplines for economic, environmental and societal benefits for the people of India. CSIR-NBRI undertakes basic and applied research in strategically important areas of plant sciences.
Eligible & interested candidates are invited for interview for the purely temporary positions in the following areas under the sponsored projects tenable at CSIR-NBRI:
Post: Research Associate, Senior Project Fellow, Project Assistant, JRF, Project Fellow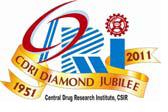 CSIR-Central Drug Research Institute, Lucknow is a premier R&D Institute under the aegis of Council of Scientific and Industrial Research (CSIR), New Delhi which is an autonomous body under Department of Scientific and Industrial Research, Government of India. The institute is engaged in the development of new drugs and diagnostics in various therapeutic areas like malaria, tuberculosis, filarial, leishmania, cancer, thrombosis, hypertension, dementia, diabetes, lipid disorders, gastric ulcer, osteoporosis, prostatic hyperplasia, etc.
Walk-in-interview for engagement of Project Staff under different Projects to be held on 19-06-2014 (For Position Code No. 001 to 003 Life Sciences) and 20-06-2014 (For Position Code No. 004 to 007 Chemistry / Pharma Group) as per the details given below:
Post: Project Junior Research Fellow, Project Fellow, Senior Project Fellow, Project Assistant

HLL Lifecare Limited, a Mini Ratna Central Public Sector Enterprise under the Ministry of Health & Family Welfare, Govt. of India is a global provider of high quality healthcare products & services. With state-of-the-art manufacturing facilities spanning across India, HLL is diversifying into vaccine manufacturing, lifecare services, sanitary napkins besides engaging in procurement consultancy, healthcare infrastructure development and facility management.
Post: ASSISTANT MANAGER / DEPUTY MANAGER (QA- DOCUMENTATION)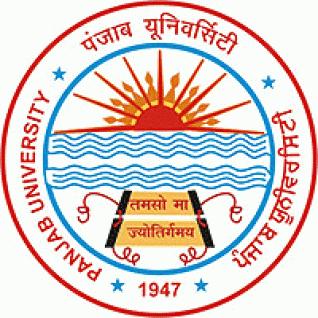 The University Institute of Pharmaceutical Sciences of the Panjab University is a premier institution of Pharmaceutical Education and Research in the country. The institute has covered a long and glorious journey of 76 years starting from Lahore in 1944 and finally settling to the present campus in Chandigarh at the foothills of Himachal. In its travelogue, the institute crossed multiple milestones and continue to head ahead towards the well-defined goals. The elevation of the status from department to the level of an institute i.e. University Institute of Pharmaceutical Sciences in 1994, and hosting of Indian Pharmaceutical Congress in the same year, two presidential honors of the Indian Pharmaceutical Congresses to its faculty members, a special recognition by the UGC by granting SAP in 1993 and COSIST in 1981 establishment of ICMR Advanced Centre for standardization of Drugs of Indian System of Medicine are some of the major hallmarks on the path treaded so far.
Post: Research Associate (RA)