You are hereBiotechnology
Biotechnology
---
The Birla Institute of Technology was established in the year 1955 at Mesra, Ranchi, Jharkhand by the Philanthropist – Industrialist Late Sri B. M. Birla with a vision to establish a world – class institution to cater Engineering, Technology, Pharmaceutical, Management and other allied sciences. The institute over last decade ranked well within top ten of the best Technical Universities of the country. The Institute offers Undergraduate, Postgraduate and Doctoral Programs.
GeBBS is a leading provider of healthcare Business Process Outsourcing services to Healthcare Providers (Medical Billing companies, Hospitals, Faculty Practices, ASC's, LTC's, etc.) and Pharmacies. We help our clients succeed by leveraging on our domain expertise and technology platforms along with our cost effective approach to global outsourcing.

Post: Medical Coding Executive

Dibrugarh University, the easternmost University of India was set up in 1965 under the provisions of the Dibrugarh University Act, 1965 enacted by the Assam Legislative Assembly. It is a teaching-cum-affiliating University with limited residential facilities. The University is situated at Rajabheta at a distance of about five kilometres to the south of the premier town of Dibrugarh in the eastern part of Assam as well as India. The University is located in a campus of 203 hectares out of which 74.3 hectares are under tea plantation.
One post of Junior Research Fellow (JRF) under DBT, Govt. of India, funded Institutional Biotech Hub at the Centre for Studies in Biotechnology; Dibrugarh University is readvertised with the following:
Post: Junior Research Fellow
RB's health, home and hygiene brands are sold in nearly 200 countries around the world. RB's entrepreneurial and creative people drive its marketing, sales, research and development. RB's vision is a world where people are healthier and live better. RB's purpose is to make a difference by giving people innovative solutions for healthier lives and happier home.
Post: R&D Future Leadership Development Program - India (GUR0000E)
CSIR-Indian Institute of Integrative Medicine, Jammu, a constituent establishment of the Council of Scientific and Industrial Research, under the Ministry of Science & Technology, Govt. of India, desires to recruit PROJECT FELLOWS AND SR. PROJECT FELLOWS on purely temporary basis to work in CSIR and other externally funded projects and to make a panel for the upcoming/future project positions in the Institute.
Post: Project Fellow, Senior Project Fellow, Research Associate

Pune is the main educational center of Maharashtra. Numerous students from every corner of India and the world come to Pune. It is quite safe and peaceful city as compared to other educational centers in India. The climate of Pune is pleasant and good for health. The city of Pune houses many well-known, established institutes and colleges. Savitribai Phule Pune University is one of the finest and most popular educational centers in the city. It offers excellent programs in various areas including Science, Commerce, Arts, Languages and Management Studies.
Post: Research Associates, Project Assistants

Institute of Nuclear Medicine and Allied Sciences (INMAS), Delhi under the aegis of Defence Research and Development Organisation (DRDO), is engaged in research and developmental work in radiation sciences, Neuro-Computing and Medical Image Processing. INMAS is looking for meritorious young researchers for pursuing research in the frontier areas at INMAS. The Institute invites applications from young and meritorious Indian nationals who are creative, have passion and desire to pursue R&D in frontier areas. INMAS possesses ambience of a research cum academic institute coupled with an advanced R&D infrastructure in a mission mode. It provides the best infrastructure, motivation and personality development prospects for talented students, dreaming of unparalleled success in their professional endeavors. INMAS provides state of the art research facilities for undertaking pioneering research with defence applications.
Post: Research Associate (RA) (Maximum Tenure- Two Years)
B R Nahata College of Pharmacy; It is our belief that value-based learning leading to total development of personality and expertise of the students and the faculty, will be our long lasting contribution to the overall growth of our Nation and Society.
In case you are an aspirant of making career in Pharmacy profession we are pleased to abreast you of the emergent issues in the profession as well as the endeavors of BRNCP in sculpturing the profession and its seekers.
BRNCP has glorious standing of one decade and has unmatched infrastructure, faculty and placement profile.

Post: Assistant Professor
Quick Claim Healthcare is IT Solution Provider for Hospitals, Insurers/TPA. We provide health claim management desk to the hospitals with software solution as well as resourceful manpower.
Post: Claim Process Associate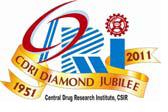 CSIR-Central Drug Research Institute, Lucknow is a premier R&D Institute under the aegis of Council of Scientific and Industrial Research (CSIR), New Delhi which is an autonomous body under Department of Scientific and Industrial Research, Government of India. The institute is engaged in the development of new drugs and diagnostics in various therapeutic areas like malaria, tuberculosis, filarial, leishmania, cancer, thrombosis, hypertension, dementia, diabetes, lipid disorders, gastric ulcer, osteoporosis, prostatic hyperplasia, etc.
Walk-in-interview for engagement of Project Staff under different Projects to be held on 18-09-2014 (For Position Code No. 001 to 009) and 19-09-2014 (For Position Code No. 010 to 016 ) as per the details given below:-