Fresher
---
Clini India, a premier Training institute in CR located in the Heart of the City at Somajiguda, Hyderabad for close to 4 years has been providing ethical and high quality Clinical Research Education. Presence of our Campuses in across major cities makes us an unrivaled Pan India Institute to impart CR education par excellence.
Post: Pharmacists and Sr.Pharmacists- 20 Openings
Our Client is a reputed MNC requires freshers (B.Sc/B.Pharma/D.Pharma) as Medical Representatives for Chennai H.Q.
Post: Medical Representative
Pondicherry centre for biological sciences is an Indian based research organization originated in the year 2011. Our main aim is to promote research based activities in the field of molecular infection and immunology. We are fore-runners to establish such research oriented centers in Pondicherry.
Pondicherry Centre for Biological Sciences (PCBS) is an Indian private R&D organization founded with an aim to promote research in the field of molecular infection and immunology. We are fore-runners to establish such research oriented centers in Pondicherry.

RASA Life Science Informatics
Invites you to 3 Day Workshop in In-Silico Drug Discovery and Advance Chemoinformatics (28th-30th Sept. 2012).
Space is limited, so be sure to enroll now!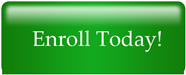 Salient Features of the Workshop
Workshop groups will study problems with hands-on examples using computational chemistry methods and discuss issues highlighted by examples and Case Studies in drug discovery presented by instructors. A Case Study set with a focus on chemical database creation and filtering drug like compounds will be used to link all workshop activities throughout the workshop.
On completion of this workshop you will be expertise in :
* Hands on training on commercial softwares of Drug discovery
* Application of Chemoinformatics in drug discovery
* Interaction and guidance from eminent scientist & professionals from industry & research labs
* Training from industry expertsfrom Chemoinformatics & drug discovery informatics domain.
* Analyzing chemical fingerprint
* Pharmacophore based Virtual Screening of compounds
* Screening of library compound against selected target
* Analyzing Docking Results
* Molecular Modeling &Dynamics
* Steps involved from Lead Optimization to Final Candidate Drug.
* Generating Knowledge from structure and different chemical databases
* Using various chemical structure drawing and visualization tools
* Digitizing your chemical Data.
* Storing molecules in wide array of format
* Awards for top 2 groups

Speakers:

- Mr.Sameer Chaudhary, MD, RASA Life Science Informatics
- Mr. Rajeev Gangal, Associate Director, Medical Chemistry, Sai Advantium Pharma Ltd
- Mr. Jakir Pinari, Associate Director –DMPK, Sai Advantium Pharma Ltd
- Mr. Priyadarshini Waman Gadade, Sai Advantium Pharma Ltd
- Dr. K.V. Swamy, HOD, Dr.D.Y. Patil Biotech and Bioinformatics

Audience
Graduate/ post-graduate students, professionals, faculties from Organic chemistry, Pharmacy, Bioinformatics, Biotechnology, Agrochemical, Microbiology, Chemical ,life sciences etc from Industries and institutions will benefit the most from getting hands-on experience

Venue:
Alard Charitable Trust
Alard school of Pharmacy, Survey No. 50, Marunje,
Near Rajiv Gandhi IT Park, Hinjewadi, Pune - 411 057,
Maharashtra, India
Tel: 02065600408, 07875692349/7875793891

For any queries contact us at
RASA Life Science Informatics
301, 3rd Floor, Dhanashree Apartment,
Opposite Chittaranjan Vatika, Model Colony,
Shivaji Nagar, Pune - 411016.
Tel: 02065600408, 07875692349/7875793891/8411927535
or email us at workshop@rasalsi.com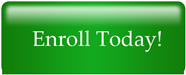 Multani Research Foundation was established with an objective to develop & deliver best Quality Drugs affordable by needed ones based on scientific rationale and knowledge of Ayurveda. To meet its expansion plan in the area of new range of FMCG and Herbal Drugs development required following personnel.

Post: QA Officers, QA Manager, Microbiologists, F&D Scientists, Analytical Scientists
To the great Guru Nanak who was an apostle of peace, truth and universal brotherhood, there could not be a better tribute on his 500 birth-day than the decision to build a "State of the Art" Hospital & Research Centre in the Metropolis of Bombay. The ailing society and suffering mankind, which Guru Nanak loved the most, sorely need such facilities.
The driving force behind this noble venture are the disciples of the great Guru spearheaded by the Shree Singh Sabha, Bombay.
Post: Pharmacist

The Sikkim Public Service Commission started functioning from 1982 with the appointment of the Chairman and deputation of the staff from the State Government. Since then, the Sikkim Public Service Commission has been entrusted with the work of conducting Union Public Service Commission examinations.
Application from local candidates are invited to fill up the post mentioned below on contractual, basis for a period of one year for National Programme for the Health Care of the Elderly, (NPI ICE). District Mental Health Programme (DMHP), CATCH. District Tobacco Control Programme and AYUSH.
Established on 22nd of September 2009, Nemesis Hr consultants have emerged as a strong organization within a year. With wide range of clients from RETAIL, FMCG, FMCD, PHARMA, food & beverage, real estate development and many other industries, we are proud to place many fresh as well as experienced candidates during this dark time of global recession.
Post: M.R

ICON is a global provider of outsourced development services to the pharmaceutical, biotechnology and medical device industries. We specialize in the strategic development, management and analysis of programs that support Clinical Development – from compound selection to Phase I - IV clinical studies
Flamingo Pharmaceuticals Ltd. is a quality driven pharmaceutical company with an experience of over two decades in global markets, exporting to 52 countries and having Rs.200 crores+ turnover. Flamingo has WHO-GMP/UK MHRA certified 100% EOU unit.