Pharma News
---
Gujarat has contributed significantly through acquisitions of foreign assets and by having export-led business models which has reflected in rising share in India's pharma exports as well as industry turnover, reveals the ASSOCHAM.

Scientists from Washington University School of Medicine in St. Louis have discovered bee venom can kill the HIV virus without harming the body.
Shree Devi Education Trust situated at Mangalore, Karnataka,India, established in the year 1992 was founded by educationalists having vast experience in the field of college education. The organization is located in the ideal surroundings, 1/2 km from the bus stand, 2 km from railway station and 16 km from the airport. The founder. Chairman of the trust Sri A. Sadananda Shetty is a receipent of the Priyadarshini Indira Gandhi Award.

Ravindra Gambhirrao Sapkal College of Pharmacy is started in 2008-09. Institute caters Degree course in Pharmacy and Post graduate course in Quality Assurance Techniques & Pharmaceutics. Since its inception institute is striving hard for budding pharmacist. In addition to a well-structured yet flexible curriculum, our institute provides ample opportunity for active research collaborations with phama industries to equip our students to develop a strong set of competencies desired in todays hypercompetitive world.
Sinhgad Technical Education Society is established in 1993 under the able & dynamic leadership of Prof. M. N. Navale with an objective of providing quality education. There are more than 80 institutes spread over 8 campuses at Vadgaon (Bk), Kondhava (Bk), Narhe, Karve road, Kondhapuri, Ambegaon, Warje in Pune & at Kusgaon (Bk) in Lonavala. Identifying the global need of well-trained pharmacy graduates the Sinhgad Institute of Pharmacy is established in the year 2005 at Narhe. The institute is affiliated to University of Pune & is approved by AICTE, PCI & DTE. It offers B. Pharm course and M.Pharm In P'cology, Q.A.T., P'ceutical Chemistry and Pharmaceutics.
R. C. Patel College of Pharmacy (RCPIPER) was established in 1992 with the primary objective of providing value based health and technical education to aspiring candidates and mould out of them citizens who will make India proud in the 21st Century. The institute also aims for all-round development of the students to help them realize their full potential and career goals. The Institute with modern Infrastructure comprises of several class rooms, tutorial rooms, conference hall, administration hall, well equiped laboratories, digital library all of which are built in accordance to the norms of AICTE, under the Principle of 'Quality : No Compromise'.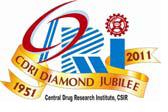 CSIR-Central Drug Research Institute, Lucknow is a premier R&D Institute under the aegis of the Council of Scientific and Industrial Research (CSIR), New Delhi which is an autonomous body under Department of Scientific and Industrial Research, Government of India. The institute is engaged in the development of new drugs and diagnostics in various therapeutic areas like malaria, tuberculosis, filarial, leishmania, cancer, thrombosis, hypertension, dementia, diabetes, lipid disorders, gastric ulcer, osteoporosis, prostatic hyperplasia, etc.
Nirma University (NU) was established in the year 2003 as a Statutory University under a Special Act passed by the Gujarat State Legislative Assembly. The University Grants Commission (UGC) has recognized Nirma University under Section 2(f) and the University is also accredited by National Assessment and Accreditation Council (NAAC). Nirma University is a member of the Association of Indian Universities (AIU) and the Association of Commonwealth Universities (ACU). In addition to Institute of Pharmacy, the other constituent institutes of the University include Institute of Technology, Institute of Diploma Studies, Institute of Law, Institute of Management, and Institute of Science.