MBA
---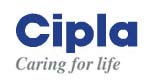 Cipla known for its innovative pharmaceutical products backed by latest in technology and creative marketing practices, is enjoying a commanding position among the top pharma companies in the country.
Several specialised therapeutic divisions and promising new products have been launched and many more are in the pipeline.
Post: EA To IPD Head
Biocon is a research-driven, global healthcare company with a strong matrix of capabilities along the biopharmaceutical value chain. Focusing on unmet medical needs in cancer, diabetes and inflammatory diseases, it offers novel therapies on a platform of affordable innovation.
Biocon together with group companies employs more than 2500 employees with approxmimately Rs 1,000 crore turnover and is expected to grow further during the current financial year.
Post: R&D Project Management & Strategy
Bayer is a global enterprise with core competencies in the fields of health care, nutrition and high-tech materials. The company's products and services are designed to benefit people and improve their quality of life. At the same time Bayer creates value through innovation, growth and high earning power.

Post: Regional Business Manager
Novo Nordisk is a global healthcare company with 89 years of innovation and leadership in diabetes care. The company also has leading positions within Haemophilia care, growth hormone therapy and hormone replacement therapy. Headquartered in Denmark, Novo Nordisk employs approximately 33,300 employees in 75 countries, and markets its products in more than 190 countries Novo Nordisk's B shares are listed on NASDAQ OMX Copenhagen (Novo-B).

Post: Safety System Professional
one of the world's leading generics and specialty pharmaceutical companies, providing products to customers in approximately 140 countries and territories. The company maintains one of the industry's broadest and highest quality product portfolios, which is regularly bolstered by an innovative and robust product pipeline. With a workforce of more than 20,000, has attained leading positions in key international markets through its wide array of dosage forms and delivery systems, significant manufacturing capacity, global commercial scale and a committed focus on quality and customer service.
one of the world's largest active pharmaceutical ingredient (API) manufacturers. one of only two global generics companies with a comprehensive, vertically integrated supply chain. also is one of the world's largest producers of API used to make generic antiretroviral (ARV) therapies for the treatment of HIV/AIDS.
Post: Sr Manager SCM (Demand and Supply Planing)
Applications are invited online from eligible candidates for admission to Ph.D. and M.Tech. (Research) Programmes of the Institute with or without fellowship for Spring Semester 2013- 14.
Established in 1983, listed since 1994 and headquartered in India, Sun Pharmaceutical Industries Ltd. is an international, integrated, speciality pharmaceutical company. It manufactures and markets a large basket of pharmaceutical formulations as branded generics as well as generics in India, US and several other markets across the world. In India, the company is a leader in niche therapy areas of psychiatry, neurology, cardiology, diabetology, gastroenterology, orthopedics and ophthalmology. The company has strong skills in product development, process chemistry, and manufacturing of complex API, as well as dosage forms.
Post: Product Manager - International (Cardiac)

A global healthcare leader, Novartis has one of the most exciting product pipelines in the industry today. A pipeline of innovative medicines brought to life by diverse, talented and performance driven people. All of which makes them one of the most rewarding employers in their field.
Post: Global Brand Manager
Soranus Lifesciences, Our Corporate Group is associated with other business like leading Broking House of India, having vast exposure to Pharmaceutical Distribution since last 25 years along with chains of Retail Medical Stores and Infrastructure. Our basic philosophy is to create care with lot of values.