MBA
---
We're a global biotechnology company dedicated to improving the human condition. Our industry-leading brands are found in nearly every life sciences lab in the world, including innovative instrument systems under the Applied Biosystems and Ion Torrent names. We're also responsible for a broad range of reagents with our Invitrogen, GIBCO, Ambion, Molecular Probes and Taqman products. With approximately 3,900 patents and exclusive licenses, we're home to one of the largest intellectual property estates in the life sciences industry
Post: Associate Regional Manager
Global Entrepreneurship Summit is a global platform to share experience, learning & innovations in entrepreneurship & exploring the global opportunities.
GES is the World's largest entrepreneurship summit specially focused on global business scenario, emerging startups, women entrepreneurship, youth entrepreneurship, global brand creation ,innovations in entrepreneurship & many more interactive sessions by renowned top leading industrialists, global business leaders, policy makers, entrepreneurs, investors, innovators, chairman, CEO & MD of reputed organizations across the globe will gather and share their experiences.

"Evolet" is the pioneer in the field of rendering services of outsourcing – in production of pharmaceutical production on the basis of contract manufacturing.
Post: Executive Business Development Cum Regulatory MALES ONLY- 3
Our client is a 35 years young leading global marketing, distribution and project development company bringing value to the world's leading producers and users of specialty chemicals through tailored business solutions.

Post: Sales Manager (Specialty Chemicals), 1 Nos.

A global healthcare leader, Novartis has one of the most exciting product pipelines in the industry today. A pipeline of innovative medicines brought to life by diverse, talented and performance driven people. All of which makes them one of the most rewarding employers in their field.
Post: Analyst
Orinova, A cosmeceutical division of Origo Pharmaceuticals Pvt. Ltd. Orinova objective is - Discover the beauty. We believe in bringing super specialty innovative cosmeceuticals products for discovering the beauty from inside. Beauty is our business and Orinova is on mission to serve every fraternity who is into bringing beauty especially Dermatologist/Cosmetologist/ Trichologist, etc with specialized products.
Post: Business Development Executive
Panacea Biotec is a leading research based Health Management Company, with an annual turnover of approx. Rs. 830 Crores. We are engaged in research, development, manufacture & marketing of Vaccines, Bio-Pharmaceuticals and Pharmaceuticals (Rx & OTC) of international quality and Health Services. All Panacea Biotec plants are accredited by international agencies and they follow current Good Manufacturing Practices, as per WHO guidelines.
We offer stimulating work environment & a career that spells growth. In tune with our plans, we require young, aggressive, dynamic, high performing and result oriented professional.
Post: Brand Manager - Panacea Transplant / Dialysis Business Unit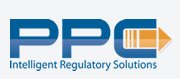 Perfect Pharmaceutical Company is a regulatory affairs consulting company helping pharma, medical device & food industry with regulatory requirement. of Dossiers - ACTD/CTD, BE Studies, US FDA DMF & Other Applications, 510K Application, DCGI Services etc.
Post: Freelancer/Business development assosiate
Bayer is a global enterprise with core competencies in the fields of health care, nutrition and high-tech materials. The company's products and services are designed to benefit people and improve their quality of life. At the same time Bayer creates value through innovation, growth and high earning power.
Post: Manager Quality Assurance
Pharmaceutical Company
Product - Energy Powder & Energy Drink
Post: Product Manager - OTC