M.Sc
---

A global healthcare leader, Novartis has one of the most exciting product pipelines in the industry today. A pipeline of innovative medicines brought to life by diverse, talented and performance driven people. All of which makes them one of the most rewarding employers in their field.
Post: Pharma Facilities Manager
Post: Five Assistant Director Gr.II (Chemical)
(Vacancy No. 14040601612)

A global healthcare leader, Novartis has one of the most exciting product pipelines in the industry today. A pipeline of innovative medicines brought to life by diverse, talented and performance driven people. All of which makes them one of the most rewarding employers in their field.

Post: Sr Mgr QA-Global Dev QA
The Advanced Centre for Treatment, Research and Education in Cancer (ACTREC, Kharghar, Navi Mumbai is the new state-of-the-art R&D satellite of the Tata Memorial Centre (TMC), which also includes under its umbrella the Tata Memorial Hospital (TMH), the largest cancer hospital in Asia. ACTREC has the mandate to function as a national centre for treatment, research and education in cancer. TMC is an autonomous grant-in-aid institution of the Department of Atomic Energy (DAE), Government of India. It is registered under the Societies Registration Act (1860) and the Bombay Public Trust Act (1950). Its Governing Council is headed by the Chairman, Atomic Energy Commission, Government of India.

Post: Research Associate, Project Assistant
Colgate-Palmolive (India) Limited is India's leading provider of scientifically proven oral care products with multiple benefits at various price points. The range includes toothpastes, toothpowder, toothbrushes and mouthwashes under the "Colgate" brand, as well as a specialized range of dental therapies under the banner of Colgate Oral Pharmaceuticals. These have become an essential part of daily oral hygiene and therapeutic oral care in India. The Company also provides a range of personal care products under the 'Palmolive' brand name. Colgate has been ranked as India's #1 Most Trusted Brand across all categories for four consecutive years from 2003 to 2007 and in 2011 and 2012 by Brand Equity's Most Trusted Brand Survey. It is the only brand to be in the top three from 2001-2012.
Post: Team Leader - Analytical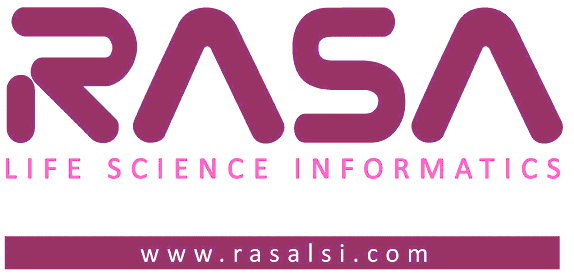 RASA Life Science Informatics is a CRISIL rated company that provides industrial training in Life Science domain. RASA has trained 300 personnel's from academia & industry of different background like CADD, Quality Control, Cheminformatics, Biotechnology, Microbiology, Life Science Software development , Pharmacy, Bioinformatics, NGS data analysis, Microarray Data analysis & Molecular biology to enhance & optimize their research & publication work.
Get hands on summer training on Quality Control, CADD Bio-Chem Informatics, R, Python, NGS data analysis, & Biological Database Development.
Milestones:
We have conducted 4 national levels workshops on different areas. We are first one to provide corporate training in Cheminformatics to Wipro; we have also imparted our expertise to Persistent Lab at the time of CADD workshop.
We have offered our expertise to Karnataka state women university Bijapur, Dharwad University Karnataka, NMIMS Mumbai, R. C. Patel College Shirpur, Sinhgad College Vadgaon, Rajmata Jijau College, for workshop in Bioinformatics, CADD and Cheminformatics Etc......
We provide Training and customized solutions for research organization, Universities, Pharma, Healthcare, Biotech and Agricultural industries.
Summer training and Projects:
Duration 45 days which includes 1 months training + 15 days project .
· Quality Control.
· Bioinformatics
· Molecular Modeling and Dynamics
· NGS data analysis
· CADD
· Molecular Biology
· Biological Database Development
· JAVA & BioJAVA
· R
· Python
<<View details of trainings >>
Features:
· Guest lecturers from Research Institutes and Industry persons.
· All the trainings are totally practical oriented with free software installed in your system.
· Certificate of summer training program.
· Latest knowledge of industry, Field, 90% hands on training exposure to research or corporate.
· CV making, HR session from Our HR department, soft skill development program
· Experienced faculty from industry & academics with 6 yrs of experience.
· Library Facility.
· Small batches so can be personal attention & to maintain the quality.
· Get the lab Experience & knowledge of various software, tools, techniques from RASA.
Important Dates:
Batch

Module Name

Early bird registration date

Last date of registration




1st May

CADD

15th April

20th April

Molecular Biology

Biological Database Development




15th May

JAVA & BioJAVA

30th April

5th May

R

Python

Quality Control




1st June

Bioinformatics

15th May

20th May

Molecular Modeling and Dynamics

NGS
Please note:
· 8 seats per batch.
· Duration: 45 days that includes, 1 months training + 15 days project.
For any query please feel free to contact us on
RASA Life Science Informatics.
E-mail: info@rasalsi.com
Phone: +91.20.65600408 / 7875692349 / 8411927535 / 7875793891.
Location: 301, 3rd Floor, Dhanashree Apartment, Opposite Chittaranjan Vatika, Model Colony, Shivaji Nagar, Pune – 411016.
http://www.rasalsi.com [Facebook] [Blogger]

National Chemical Laboratory (CSIR-NCL), Pune, established in 1950, is a constituent laboratory of Council of Scientific and Industrial Research (CSIR). CSIR-NCL is a science and knowledge based research, development and consulting organization. It is internationally known for its excellence in scientific research in chemistry and chemical engineering as well as for its outstanding track record of industrial research involving partnerships with industry from concept to commercialization.
Applications are invited on plain paper for filling up temporary position(s) of Project Assistant (PA II) under 12th Five year plan project under 'Chemical Sciences Cluster' on contract basis, as per the following details:
Department of Biotechnology, Faculty of Science. Jamia Hamdard, New Delhi will be holding a Walk-in-Interview for the award of Four UGC-BSR Research Fellowships with the purpose of providing opportunities to meritorious students to undertake research in the thrust areas of the Metabolic Department: Engineering of Plant Metabolites and Proteomics Based Biomarkers.
Post: UGC BSR Fellowships
The University of Calicut is the largest University in Kerala. Established in the year 1968, it is the second university to be set up in Kerala. The University aims to nurture excellence in education and research in its catchment areas of Northern Kerala, historically consigned to the periphery of Kerala's academic map. The University lays its emphasis on fostering quality human resource and promoting productive research that benefit both local communities and wider humanity.The University was created through a Government plan bifurcating Kerala University. As per the plan, the four post-graduate departments of the University of Kerala operating in Calicut were annexed to the new University along with fifty four constituent colleges spread across seven northern districts. With 'Nirmaya Karmana Sree' as it motto, the University has been able to surmount all challenges and emerge as the largest residential cum affiliating University in Kerala. With 30 post graduate departments and 373 affiliated colleges it has become a beacon of hope and enlightenment for hundreds of thousands of young men and women in North Kerala.

Applications are invited from quallified candidates for the post of JRF in th DST assisted Research Project under Dr.Sunoj Kumar.P, Asst. Professor, Dept. of Botany.
Applications are invited from suitable candidates for research associate (post-­doc; Rs. 22000-­ 32000)/research fellow (16000-­18000)/project assistant (Rs. 10000-­14000)/technical assistant (Rs. 8000) positions in the Department of Biological Sciences, Indian Institute for Science Education and Research Kolkata in the extramural project. Condition to satisfactory performance, the positions is for a period of upto 2 years (or funding of the project).
Post: Area of Computational Biology (CB), Plant Signaling and Defense Regulation (PSD)