M.Sc
---
Thapar University (TU) was established on 8 October 1956 as an Engineering College named Thapar Institute of Engineering and Technology. It is a University established in 1985 vide Sec.3 of the UGC Act, 1956 under notification # F.9-12/84-U.3. Thapar University offers Post-graduate and undergraduate programs in Engineering, Science, Management and Social Sciences.
Applications are invited with full details of educational qualifications and research experience etc. for the purely temporary position as per details given below.

Applications are invited for different project on or before 4th December, Wednesday up to 16.00 hrs, for the post of (1) Junior Research Fellow (Technologist) for GSK Project (2) Junior Research Fellow (for GSBTM-Project) (03) Senior Research Fellow (for ICMR-Project). Interested candidate may apply on plain paper addressed to the Director along with detailed Bio-data, attested copy of all educational and experience certificates by the Gazetted officer or self, one recent color passport size photographs etc. For further detailed kindly visit our website: cancerindia.org
Famy care is a global player in the Female Health Care Segment with a focus on Hormonal & Reproductive Health Care Products. Famy care believes in the right of women to be informed about their reproductive healthcare choices and to make good health accessible to all. In a very short span of time we have become the largest manufacturer of Hormonal Tablets. We have four world class plants at two locations supported by strong R&D facility for development of Complex Hormonal and Reproductive Health Care formulations.
Post: Officer/executive- Packing, QC, Injectable

For more than 20 years, as Albany Molecular Research Inc. (AMRI), we have provided fully integrated drug discovery, development and manufacturing services – all while adapting to the rapidly changing needs of our customers within the pharmaceutical, biotechnology and related industries.
With locations in the United States, Europe and Asia, AMRI SMARTSOURCING™ offers you a versatile and strategic way of partnering with us that is designed to deliver reduced risk, greater flexibility and a better return on investment. AMRI has successfully partnered R&D programs and is actively seeking to out-license its remaining programs for further development.
Post: SRA - Computational Chemistry - (1512)
Bioinformatics Institute of India (BII), set-up in the year 2002 has acquired international reputation by conducting industry oriented knowledge enhancement programs in the emerging domains of life science. Within a short span of a decade, BII has traversed many milestones in academic excellence and is today recognized as premier institute for providing the training in the area of Bioinformatics, Biotechnology, Pharma, Clinical Trials etc. The course-curriculum has been designed on global industrial pattern to fill the gap between academia and industry has lead BII to attain professional expertise in the field of life science and its allied area.
Highlights:
1. Examination centers all over India
2. Exams twice a Year.
3. Latest Course Curriculum as per global demands
4. Globally accepted Certificate
5. Experienced & Qualified Faculties
6. 24×7 support
7. Free study kit for candidates
8. Best institute for pharma in north India.
9. Workshop/Seminars

Online E learning Courses:
* Pharmacovigilance.
* Structural Comparative & Computational Genome.
* Proteomics: Moving Beyond the Human Genome.
BII is the largest Training Institute in Life Sciences Domain having more than 20,000 Satisfied Students over 25 countries. Since 2002 BII is thriving on:
Career enhancement Distance Learning Programs in Pharmacy/Life science

Laboratory Projects/Training in Bioinformatics, Biotechnology, Microbiology, Molecular Biology

BIOINFORMATICS INSTITUTE OF INDIA
C-56A/28, Sector - 62,
Noida - 201 309 (U.P) (INDIA)
Call : 0120-4320801/02
Mobile : 09818473366,09810535368
E-mail : info@bii.in
Website: www.bii.in
The National Institute of Pharmaceutical Education and Research (NIPER) has been created as a centre of excellence for higher education, research and development in pharmaceutical sciences. NIPER, Rae Bareli at ITI campus, Rae Bareli under the mentoring Institute of Central Drug Research Institute, Lucknow invites eligible candidates for following positions on purely temporary basis on contract initially for a period of 1 year which can be extended further. The selected candidates shall have no claim for regularization against any regular post either in NIPER or CDRI.
Quintiles is the only fully integrated biopharmaceutical services company offering clinical, commercial, consulting and capital solutions worldwide. Our network of 23,000 engaged professionals in 60 countries around the globe works with an unwavering commitment to patients, safety and ethics — ensuring a higher level of healthcare for people. For our biopharmaceutical customers, we help them navigate risk and seize opportunities in an environment where change is constant.

Post: Sr. Clinical Data Coordinator-1316381
Founded in 1849, Pfizer is the world's premier biopharmaceutical company taking new approaches to better health. We discover, develop, manufacture and deliver quality, safe and effective prescription medicines to treat and help prevent disease for both people and animals. We also partner with healthcare providers, governments and local communities around the world to expand access to our medicines and to provide better quality health care and health system support. At Pfizer, colleagues in more than 90 countries work every day to help people stay happier and healthier longer and to reduce the human and economic burden of disease worldwide.
Post: Manager, Quality Operations
The Institute of Life Sciences was conceived in the context of globalization, to foster research competence in India and to bridge the divide between academic research and the pharmaceutical & biotechnology industries. The institute was incorporated as a non-profit entity under Section 25 of the Indian companies act, facilitating operational autonomy. Construction of the ILS building comprising 44 labs and an administrative block and spanning -130,000 sq.ft. in area, began in 2004 and was completed in January 2007.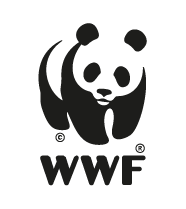 WWF-India, one of the largest conservation organisations, engaged in wildlife and nature conservation in the country, invites applications from candidates with an inherent sensitivity towards the conservation of nature for the post of Senior Landscape Coordinator for its Terai Arc Landscape Office in Uttarakhand.
This is a senior programme position and the incumbent shall primarily be responsible for ensuring the successful execution of existing projects, primarily the Return of The King project in the Indian state of Uttarakhand, besides managing the landscape portfolio within the state of Uttarakhand, supervising the team in TAL-Uttarakhand for project implementation with special reference to tiger conservation including tiger recovery in selected sites such as Rajaji, Lansdowne, Ramnagar and Nandhaur Valley

Post: Senior Landscape Coordinator