M.Sc
---
Agharkar Research Institute (ARI) is an autonomous, grant-in-aid research institute of the Department of Science and Technology (DST), Goverment of India. It was established in 1946 by the Maharashtra Association for the Cultivation of Science as MACS Research Institute and renamed as ARI in 1992 in honour and memory of its founder Director, late Professor S.P. Agharkar.
Post: Junior Research Fellow (3) under the RGSTC sponsored Project (SP-231).
Applications are invited for the position JRF in GSBTM sponsored project in Cell Biology
Interested candidate can appear for interview on 8th Oct 2014 at 11.00 AM for the position of Junior Research Fellow (JRF) in GSBTM sponsored project entitled "Study the role of cFLIP in apoptosis and autophagic signaling by NF-kB pathway in cancer" under the supervision of Dr. Chandramani Pathak, Principal Investigator, Department of Cell Biology, Indian Institute of Advanced Research, Koba Institutional Area, Koba, Gandhinagar-382 007.
Post: Junior Research Fellow

Banaras Hindu University ranks among the first few in the country in the field of academic and research output. This university has two campuses, 3 institutes, 16 faculties, 140 departments, 4 advanced centers and 4 interdisciplinary schools.
Osmania University established in 1918, is the seventh oldest in the Country, third oldest in South India and the First in the princely state of Hyderabad. The establishment of Osmania University symbolizes a renaissance in the Indian Educational System and has shown a remarkable resilience throughout its existence. The university is instrumental in propagation of Higher Education to cater the needs of community in the region over nine decades and has grown into one of the major Universities of India. It has a vast sprawling green campus of 500 hectares set in picturesque and idyllic surroundings. It owns number of buildings of great architectural elegance and variety to enhance the beauty of the campus.
Sun Pharma ranks amongst India's largest pharma companies We've built a reputation for speciality therapy leadership and faster- than-industry growth over the last 30 years. From a modest beginning with five people, our team today exceeds 13,000 and growing, put manufacturing base now spans 25 sites across the world. With a market cap of over $ 16 billion, we're also India's most valued pharma brand. To keep pace with our growth plans, we require for our Formulation manufacturing plant at Halol (Near Baroda):
Our employees are strongly encouraged to use their own initiative and to be flexible. They are given the freedom to shape their roles and to define areas of work that will benefit directly from their individual expertise. This democratic approach encourages open discussion and brings new ideas to the table, ultimately creating a startup advantage.
The startup advantage enables employees to view themselves as entrepreneurs and change makers. They take pride in their ideas delivering value to customers, thereby transforming the business landscape.
Post: Medical Writer
National Institute of Malaria Research (NIMR) was established in 1977 as 'Malaria Research Centre', which was renamed as 'National Institute of Malaria Research' in November 2005. NIMR is one of the institutes of the Indian Council of Medical Research (an autonomous body under Department of Health Research, Ministry of Health & Family Welfare, Govt. of India). The primary task of the Institute is to find short term as well as long term solutions to the problems of malaria through basic, applied and operational field research. The Institute also plays a key role in man power resource development through trainings/workshops and transfer of technology.

Following position need to be filled up on purely temporary and contract basis, co-terminus with the projects.
CEPS established under the aegis of GGSIP University is engaged in research/teaching in Pharmaceutical Chemistry/Pharmacology/Microbiology & Bioethics. CEPS is looking for meritorious young researchers for pursuing research in the area of Pharmaceutical Chemistry, Detection, Isolation, Structural Elucidation & Biological Screening.

CEPS provides ambience of research having a mission with advanced R&D infrastructure.
Eligible candidates are invited to attend a WALK-IN-INTERVIEW at this Institute on 05th November, 2014 at 09.30 A.M. to 10.30 A.M. for filling up of Fourteen (14) Junior Research Fellowships at this Institute.
Post: Junior Research Fellow

No.of post: 14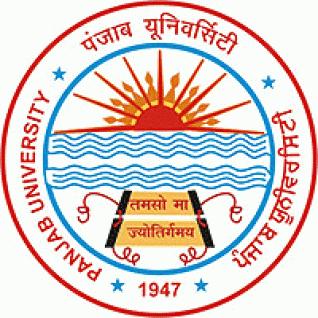 The University Institute of Pharmaceutical Sciences of the Panjab University is a premier institution of Pharmaceutical Education and Research in the country. The institute has covered a long and glorious journey of 76 years starting from Lahore in 1944 and finally settling to the present campus in Chandigarh at the foothills of Himachal. In its travelogue, the institute crossed multiple milestones and continue to head ahead towards the well-defined goals. The elevation of the status from department to the level of an institute i.e. University Institute of Pharmaceutical Sciences in 1994, and hosting of Indian Pharmaceutical Congress in the same year, two presidential honors of the Indian Pharmaceutical Congresses to its faculty members, a special recognition by the UGC by granting SAP in 1993 and COSIST in 1981 establishment of ICMR Advanced Centre for standardization of Drugs of Indian System of Medicine are some of the major hallmarks on the path treaded so far.
Post: Research Fellow/Programme Assistant