M.Sc
---
Quick Claim Healthcare is IT Solution Provider for Hospitals, Insurers/TPA. We provide health claim management desk to the hospitals with software solution as well as resourceful manpower.
Post: Claim Process Associate


A global healthcare leader, Novartis has one of the most exciting product pipelines in the industry today. A pipeline of innovative medicines brought to life by diverse, talented and performance driven people. All of which makes them one of the most rewarding employers in their field.

Post: Analytical Scientist II
TOSC International Pvt. Ltd. is one of the leading Pharmaceutical Companies in India, since 1985. With two manufacturing units in – Delhi and in the Excise free zone of Pantnagar (Rudrapur), we manufacture and supply a wide Therapeutic mix of products in the form of Tablets, Ointments, Syrups, Capsules, Nutraceuicals(Food Products), Injectables, Eye/Ear drops. The company has steadily made progress by successfully earning a reputed name among the Pharmaceutical Companies in India.
Post: QA Manager
Quintiles is the only fully integrated biopharmaceutical services company offering clinical, commercial, consulting and capital solutions worldwide. Our network of 23,000 engaged professionals in 60 countries around the globe works with an unwavering commitment to patients, safety and ethics — ensuring a higher level o f healthcare for people. For our biopharmaceutical customers, we help them navigate risk and seize opportunities in an environment where change is constant.

Post: Data Management-Trainee-1414853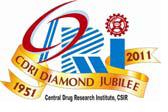 CSIR-Central Drug Research Institute, Lucknow is a premier R&D Institute under the aegis of Council of Scientific and Industrial Research (CSIR), New Delhi which is an autonomous body under Department of Scientific and Industrial Research, Government of India. The institute is engaged in the development of new drugs and diagnostics in various therapeutic areas like malaria, tuberculosis, filarial, leishmania, cancer, thrombosis, hypertension, dementia, diabetes, lipid disorders, gastric ulcer, osteoporosis, prostatic hyperplasia, etc.
Walk-in-interview for engagement of Project Staff under different Projects to be held on 18-09-2014 (For Position Code No. 001 to 009) and 19-09-2014 (For Position Code No. 010 to 016 ) as per the details given below:-
National Institute of Pharmaceutical Education and Research (NIPER) is the first national level institute in pharmaceutical sciences with a proclaimed objective of becoming a centre of excellence for advanced studies and research in pharmaceutical sciences. The Government of India has declared NIPER as an 'Institute of National Importance'. It is an autonomous body set up under the aegis of Department of Pharmaceuticals, Ministry of Chemicals and Fertilizers, Government of India. The Institute is conceived to provide leadership in pharmaceutical sciences and related areas not only within the country, but also to the countries in South East Asia, South Asia and Africa. NIPER is a member of Association of Indian Universities and Association of Commonwealth Universities.

NIPER, Hyderabad is an autonomous body which has been established under the aegis of the Ministry of Chemicals and Fertilizers, in the Government of India, to provide leadership in Pharmaceutical Sciences and other related areas. The Indian Institute of Chemical Technology, Hyderabad as Mentor Institute is inviting applications for the following position for NIPER, Hyderabad:

The Tata Memorial Hospital was initially commissioned by the Sir Dorabji Tata Trust on 28 February 1941 as a center with enduring value and a mission for concern for the Indian people.
In 1952 the Indian Cancer Research Centre was established as a pioneer research institute for basic research - later called the Cancer Research Institute (CRI). In 1957 the Ministry of Health took over the Tata Memorial Hospital. The transfer of the administrative control of the Tata Memorial Centre (Tata Memorial Hospital & Cancer Research Institute) to the Department of Atomic Energy in 1962 was the next major milestone. The Tata Memorial Hospital and Cancer Research Institute merged as the two arms of the Tata Memorial Centre (TMC) in 1966 as a classic example of private philanthropy augmented by Government support with a mandate for Service, Education & Research in Cancer.
Post: Research Fellow (Non- Medical)

The Sai cr institute is a unique year-long education and mentoring program for hematology fellows and junior faculty at academic medical centers and offers a broad education about clinical research methods, research collaborations, statistical analysis, and managing the demands of family and career.
The goal of Saicrinstitute is to produce a group of researchers armed with ideas for clinical hematology research and the tools and access to resources to make their ideas a reality.
Post: Clinical Research Associate

Maharshi Dayanand University, ab initio established as Rohtak University, Rohtak, came into existence by an Act No. 25 of 1975 of the Haryana Legislative Assembly in 1976 with the objective to promote inter-disciplinary higher education and research in the fields of environmental, ecological and life sciences. It was rechristened as Maharshi Dayanand University in 1977 after the name of a great visionary and social reformer, Maharshi Dayanand. It had a unitary and residential character in its nascent stage, but became an affiliating University in November 1978. The University secured the recognition of University Grants Commission – the higher education regulatory body of India - for central Govt. grants in Feb. 1983.
Post: Junior Research Fellow/Senior Research Fellow/Research associate in CSIR funded research project
Institute of Genomics & Integrative Biology (IGIB) is a premier Institute of Council of Scientific and Industrial Research (CSIR), engaged in research of national importance in the areas of genomics, molecular medicine, bioinformatics, proteomics and environmental biotechnology.

CSIR-Institute of Genomics & Integrative Biology (IGIB), desires to engage qualified incumbents on purely temporary basis as detailed below:
Post: Senior Research Fellow, Project Fellow, Junior Research Fellow, Senior Project Fellow