Delhi
---
The Central Council for Research in Ayurvedic Sciences (CCRAS) is an autonomous body of the Department of AYUSH (Ayurveda, Yoga & Naturopathy, Unani, Siddha and Homeopathy), Ministry of Health & Family Welfare, Government of India.
Post: Senior Research Fellow
All-India Institute of Medical Sciences was established as an institution of national importance by an Act of Parliament with the objects to develop patterns of teaching in Undergraduate and Post-graduate Medical Education in all its branches so as to demonstrate a high standard of Medical Education in India; to bring together in one place educational facilities of the highest order for the training of personnel in all important branches of health activity; and to attain self-sufficiency in Post-graduate Medical Education.

Applications are invited in the prescribed form through online mode for filling of various Group 'B' and Group 'C'posts at AIIMS, New Delhi are as under:
Post: Store Keeper (Drugs)
PPD is a leading global contract research organization providing discovery, development and post-approval services as well as compound partnering programs. Our clients and partners include pharmaceutical, biotechnology, medical device, academic and government organizations. With offices in 32 countries and more than 9,000 professionals worldwide, PPD applies innovative technologies, therapeutic expertise and a commitment to quality to help its clients and partners maximize returns on their R&D investments and accelerate the delivery of safe and effective therapeutics to patients.

Post: Regulatory Affairs (Associate/Manager)
Cosmid Biotech is a professional services provider to the biotech industry. We are committed to provide the top class biotech services which cater to the students and industry as well. Our resources aim to create a whole new world of BT services. We bridge the gap between students & industry by conducting world class seminars, workshops and training programs.
Women constitute an important section of the workforce. However, the present situation of a large number of well-qualified women scientists who due to various circumstances have been left out of the S&T activities needs to be addressed. The problems faced are several but, significantly, most often the "break in their career" arises out of motherhood and family responsibilities. The option for revival of their profession is presently unavailable due to restrictions in age and qualification and no system at present addresses these issues.

Applications are invited for the Research Trainee Positions in the field of Micro array data analysis/Computer added Drug Designing/Molecular Modeling & Dynamics/System Biology / Software Development.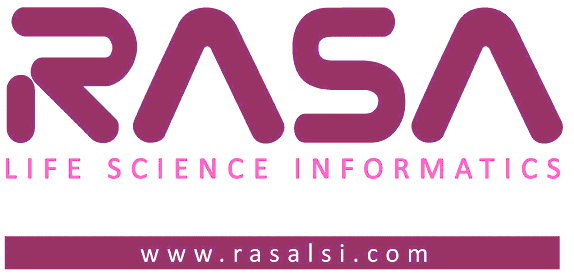 We are a leading BCIL (Biotech Consortium India Ltd) recognized and CRISIL rated organization located in Pune which deals in providing the high quality R&D services and training in the area of Life Science informatics like Bioinformatics, Cheminformatics and BIO-IT. We offer computational and IT solutions to Biotechnology, pharmaceutical, chemical and Life Science institutes and industries.
ABOUT AUTHORS:
Raj Kishor
Clinical Research Coordinator(CRC)
Tech Observer India Pvt Ltd
The Global CRO, N.Delhi
raryan859@gmail.com
ABSTRACT:
The Clinical trial design is the formulation of trials and experiments in Medical and epidemiological research. Clinical trials are research studies that involve patient or healthy people. They are designed to test new treatments such as drugs, vaccines, new approaches to preventing disease, surgery, radiotherapy, physical and psychological therapies and methods of diagnosing disease. The choice of trial design is always a critical decision in designing a clinical trial: That choice affects the inferences that can be drawn from the trial, the ethical acceptability of the trial, the degree to which bias in conducting and analyzing the study can be minimized, the type of subjects that can be recruited and the pace of recruitment, the kind of endpoint that can be studied, the acceptability of the results by the regulatory authorities, and many other features of the study, it conduct and its interpretation.

Institute of Genomics & Integrative Biology (IGIB) is a premier Institute of Council of Scientific and Industrial Research (CSIR), engaged in research of national importance in the areas of genomics, molecular medicine, bioinformatics, proteomics and environmental biotechnology.
Post: Senior Project Fellow

State Bank of India, India's Largest Commercial Bank is looking for retired Technical Officers of State Bank Group/ Public Sector Banks for the position of Technical Officer on Non-exclusive Retainership/ Assignment basis for its SME Business Unit - Consultancy Service Cells at various centres.
Post: Technical Officers