Delhi
---
{ DOWNLOAD AS PDF }
About Author:
Shwetlata Singh
Pharmaceutical Management
Delhi Institute of Pharmaceutical Sciences & Research, Delhi
shweta.kul99@yahoo.com

Abstract:
This article involves discovering how Value-Based Pricing(VBP) is creating a buzz in pharmaceutical sector. The goal is to make people understand what is exactly VBP. It will give valuable information regarding various pricing policies in pharma & pros & cons of VBP. Article also includes brief implication of this policy in UK health sector where this policy has been applied recently.

Institute of Nuclear Medicine and Allied Sciences (INMAS), Delhi under the aegis of Defence Research and Development Organisation (DRDO), is engaged in research and developmental work in radiation sciences, Neuro-Computing and Medical Image Processing. INMAS is looking for meritorious young researchers for pursuing research in the frontier areas at INMAS. The Institute invites applications from young and meritorious Indian nationals who are creative, have passion and desire to pursue R&D in frontier areas. INMAS possesses ambience of a research cum academic institute coupled with an advanced R&D infrastructure in a mission mode. It provides the best infrastructure, motivation and personality development prospects for talented students, dreaming of unparalleled success in their professional endeavors. INMAS provides state of the art research facilities for undertaking pioneering research with defence applications.
Post: Research Associate, Junior Research Fellow

The National Dope Testing Laboratory (NDTL), apex organization in Dope Testing in Sports events invites applications from Indian Nationals who fulfill the following prescribed qualifications, experience & age limits for the posts indicated below:
Post: Scientist 'B' (Jr. Scientific Officer)
The bill for the establishment of Jawaharlal Nehru University was placed in the Rajya Sabha on September 1, 1965 by the then Education Minister, Mr M.C. Chagla. During the discussion that followed, Hon. M.P. Mr. Bhushan Gupta voiced the opinion that this should not be yet another university. New faculties should be created, including scientific socialism, and one thing that this university should ensure was to keep noble ideas in mind and provide accessibility to students from weaker sections of society.
WHO is the directing and coordinating authority for health within the United Nations system. It is responsible for providing leadership on global health matters, shaping the health research agenda, setting norms and standards, articulating evidence-based policy options, providing technical support to countries and monitoring and assessing health trends.

The CSIR and UGC provide CSIR/UGC Research Fellowship to bright young men and women for training in methods of research under expert guidance of faculty members/scientists working in University Departments/ National Laboratories and Institutions in various fields of Science & Technology. The CSIR/UGC fellowships are tenable in Universities/IITs/Post Graduate Colleges/Govt. Research Establishments including those of the CSIR, Academy of Scientific & Innovative Research (AcSIR), Research & Development establishments of recognized public or private sector industrial firms and other recognized institutions. However, CSIR reserves right to determine the place best suited to provide necessary facilities in the area of science and technology in which the awardees are to specialize. The CSIR/UGC Fellowship is tenable in India. Only bonafide Indian citizen residing in India are eligible for the award of Junior Research fellowships. The program is aimed at National Science & Technology Human Resource Development.
Post: Junior Research Fellowship And Eligibility for Lectureship
Collective Growth Realty Pvt. Ltd. is a Marketing Strategy and Associates of EARTH INFRASTRUCTURES LTD..
EARTH INFRASTRUCTURES LTD. is an independent infrastructure provider with committed customer base backed by a group of dynamic investors from India and Overseas. It is one of India's most well capitalised Real Estate Company.
Post: MANAGER-Business Development
National AIDS Control Organisation is a division of the Ministry of Health and Family Welfare that provides leadership to HIV/AIDS control programme in India through 35 HIV/AIDS Prevention and Control Societies. In 1986, following the detection of the first AIDS case in the country, the National AIDS Committee was constituted in the Ministry of Health and Family Welfare. As the epidemic spread, need was felt for a nationwide programme and an organisation to steer the programme. In 1992 India's first National AIDS Control Programme (1992-1999) was launched, and National AIDS Control Organisation (NACO) was constituted to implement the programme.
Applications are invited for the position of Technical Officer (Surveillance) under National AIDS Control Programme, Department of AIDS Control, Ministry of Health & Family Welfare on contractual basis.
Post: Technical Officer (Surveillance)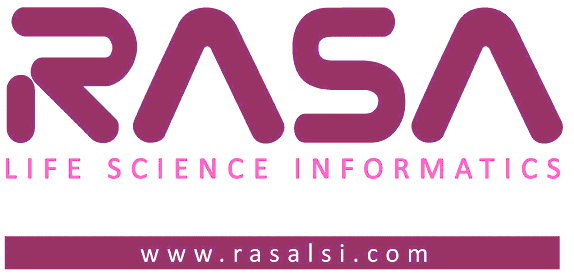 RASA Life Science Informatics in collaboration with Padmashree Dr. D. Y. Patil Institute of Pharmaceutical Science and Research
Is organizing the
"4th National Level Workshop on Computer Aided Drug Designing"
The University of Delhi is the premier university of the country and is known for its high standards in teaching and research and attracts eminent scholars to its faculty. It was established in 1922 as a unitary, teaching and residential university by an Act of the then Central Legislative Assembly. The President of India is the Visitor, the Vice President is the Chancellor and the Chief Justice of the Supreme Court of India is the Pro-Chancellor of the University.
Post: Senior Research Fellow or Research Associate