B.Sc
---
Jackson is one of the largest range producers in the country with supply to various markets both national and international

Post: Senior Quality Control Manager 1
Job Decription:
Instrumental Analysis
Chemical Analysis
Microbiological Analysis
The CSIR and UGC provide CSIR/UGC Research Fellowship to bright young men and women for training in methods of research under expert guidance of faculty members/scientists working in University Departments/ National Laboratories and Institutions in various fields of Science & Technology. The CSIR/UGC fellowships are tenable in Universities/IITs/Post Graduate Colleges/Govt. Research Establishments including those of the CSIR, Academy of Scientific & Innovative Research (AcSIR), Research & Development establishments of recognized public or private sector industrial firms and other recognized institutions. However, CSIR reserves right to determine the place best suited to provide necessary facilities in the area of science and technology in which the awardees are to specialize. The CSIR/UGC Fellowship is tenable in India. Only bonafide Indian citizen residing in India are eligible for the award of Junior Research fellowships. The program is aimed at National Science & Technology Human Resource Development.
Post: Junior Research Fellowship And Eligibility for Lectureship
Gujarat Narmada Valley Fertilizers & Chemicals Limited. (GNFC), is a joint sector enterprise promoted by the Government of Gujarat and the Gujarat State Fertilizers & Chemicals Ltd.(GSFC). It was set up in Bharuch, Gujarat in 1976. Located at Bharuch in an extremely prosperous industrial belt, GNFC draws on the resources of the natural wealth of the land as well as the industrially rich reserves of the area.
Post: Pharmacist (On Contract)

Mahatma Gandhi Institute of Pharmacy (MGIP) was established in 2008. The Institute is approved by AICTE and affiliated to Gautam BuddhTechnical University, GBTU (eastwhile UPTU), Lucknow. It is offering Bachelor of Pharmacy (B.Pharm) and Master of Pharmacy (M.Pharm). MGIP is committed to provide world class education with specialized and experienced faculty members along with state-of-the-art facilities, including a modern practice lab that allows students to gain real-time experience in a functioning pharmacy.
Post: Faculty in Pharmaceutical Chemistry, Professional communication and Non teaching technician

HLL Lifecare Limited (formerly Hindustan latex limited) India's leading manufacturers and marketers of Contraceptive, Health Care and Pharma products is a Mini Ratna Company under the Ministry of Health & Family Welfare, Govt. of India, with Seven manufacturing units and Marketing offices throughout the country.
HLL is on the lookout for dynamic, result oriented, performance driven Sales professionals having good track record in the relevant field. Postings shall be done on Fixed term contract basis and emoluments will be fixed depending upon qualifications, skills and experience.
Post: Manager –Quality (Fixed Tenure Contract)
Nestlé is the world's leading Nutrition, Health and Wellness company. Our mission of "Good Food, Good Life" is to provide consumers with the best tasting, most nutritious choices in a wide range of food and beverage categories and eating occasions, from morning to night. The Company was founded in 1866 by Henri Nestlé in Vevey, Switzerland, where our headquarters are still located today. We employ around 2,80,000 people and have factories or operations in almost every country in the world. Nestlé sales for 2009 were CHF 108 bn.
Post: IN_Production Officer( Job Number: 150000MZ)
Institute of Good Manufacturing Practices India (IGMPI)
(Approved and Certified by Quality Council of India (QCI), Government of India)
(www.igmpiindia.org)
---
Programmes Offered:
Post Graduate and Executive Diploma in Pharma:
• Faculty of Good Manufacturing Practice
a. Good Manufacturing Practices
b. Quality Assurance and Quality Control
c. Regulatory Affairs
d. Good Laboratory Practices
• Faculty of Clinical Research
a. Clinical Research
b. Pharmacovigilance
c. Medical Writing
d. Drug Discovery and Development
• Faculty of Healthcare Administration
a. Public Health and Hospital Management
b. Health Informatics
• Academy of Medical Coders India
a. Medical Coding
• Faculty of Intellectual Property Rights
a. Intellectual Property Rights

• Faculty of Product Management
a Pharma Product Management
b. Pharmaceutical Sales and Marketing Management
• Faculty of Nanotechnology
a. Pharmaceutical Nanotechnology
• Faculty of Food Safety and Quality
a. Food Good Manufacturing Practices
b. Food Regulatory Affairs
c. Food Safety
d. Food Quality Assurance and Quality Control
e. Food Processing and Preservatives
f. Food Good Laboratory Practices
g. Food Product Management
h. Food Sales and Marketing Management
i. HACCP Certification
j. Organic Farming
k. GAP Certification
l. Food Safety in Hospitality Industries
m. Food Supply Chain Management

Regular programmes (5 days a week classes)
Part Time programmes (Weekend classes)
Distance cum e-learning' mode (Comprehensive study material along with lectures on LMS)

About IGMPI:
Institute of Good Manufacturing Practices India, registered as a non-profit society (under Societies Registration Act, 1860) with Government of India and a member (as a higher/professional education Institute) of Quality Council of India (QCI), Government of India -presents unique, friendly and interactive platform to get rid of all your GMP related glitches. GMP- is an essential and most dynamic element of industries like pharmaceutical, Biotechnology, cosmetic, Ayurveda, Homeopathy, medical device and food manufacturing. Keeping self-updated with current GMPs thus becomes inevitable to stay abreast with the changing industry needs and practices. With its mission of "Knowledge Dissemination and Human Resources Development in pharma, food and healthcare Industries", IGMPI is moving hand in hand with technology advances and has gained recognition as global training provider for pharma, healthcare, food & nutrition and agriculture professionals and students in the mentioned areas. The Institute has various faculties like Faculty of Food Safety and Quality, Faculty of GMP, Faculty of Clinical Research, Faculty of Healthcare Administration, Faculty of Intellectual Property Rights, Faculty of Nanotechnology, Faculty of Product Management and Academy of Medical Coders India. The courses have been structured and designed under the guidance of field experts and thus promise to impart theoretical and practical knowledge about the defined subjects. Based on high standard of quality, the training programmes have been duly approved and certified by Quality Council of India, Government of India. (www.igmpiindia.org I www.fcrindia.org I www.ffsqindia.org)
For PDF copy of the Prospectus & Application form, write to info@igmpiindia.org mentioning the name of the Course and your phone number.
Programmes Highlights
• Get trained and certified by Quality Council of India and IGMPI jointly.
• Pharma, Biotech, Food Processing, Food & nutrition, Agriculture, Hospitality, Tourism and Catering, Medical Devices, Cosmetics, Homeopathy, Ayurveda, Life Sciences, Chemistry, health supplements and alternate healthcare professionals, executives & students may complete these programmes from their own cities and whilst still being in service, business or education.
• Post Graduate Diploma is 12 months 'duration programme while Executive Diploma is advanced and fast-track programme of 6 months' duration.
• Practicals along with theoretical knowledge help students in gaining real world exposure.
• Delhi Government Approved & ISO 9001:2008 certified laboratory facility.
• A team of experts having rich industrial experience up to 35-40 years who are highly qualified, professionally competent and dedicated have been engaged as the faculty.
• E-lectures through Learning Management System (LMS) help the students in their learning process.
• Comprehensive, dynamic and advanced study material in an international perspective along with case study based approach.
• A fee concession of 10% is applicable to candidates belonging to SC/ST/Physically handicapped /weaker section for PG Diploma Courses.
• In the last batch, the Institute has witnessed participation of more than 500 students and professionals now working with Fortune 500 and global healthcare & Pharmaceutical giants like Dr. Reddy's Laboratories, Aurobindo Pharma, Glenmark Generics, Cipla, Wockhardt, Pfizer, Abbott, Dabur, DS Group, Fortune, Mother Dairy, Reliance Fresh, SGS, Pepsi, Elite, Capricorn, Medtronic, Foster Corporation, Ipca Laboratories, Calyx, Mother Dairy, Bliss GVS Pharma, Al Rawabi, Almarai, Green Pastures, SeQuent, PepsiCo India, Mankind, Beryl Drugs, Allergy Therapeutics, CFTRI, Ciron, Sun Pharmaceutical, Novartis, GlaxoSmithKline, Ranbaxy, Biocon etc.
For counseling by our experts or prospectus, you may call/write on +91 8130924488, +91-11-26652850, 65353339 & info@igmpiindia.org mentioning the name of the Course and your phone number

You may subscribe our free online GMP guidelines & News updates (published weekly), Case Studies and Articles by submitting your email ID on our website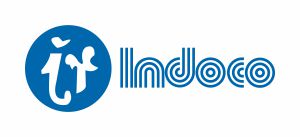 Indoco Remedies is engaged in the manufacturing and marketing of Formulations (Finished Dosage Forms) and Active Pharmaceutical Ingredients (APIs) in India. Indoco has a strong international presence in the Regulated and Emerging markets. The Company is striving to place itself on a strong promising path by expanding its business strategically, strengthening its manufacturing facilities and enhancing capabilities across the organization. The Company is looking at various opportunities in untapped markets and association with business partners in the global markets to boost its revenues.
Post: Quality Control Executives / Officer's for TABLET & STERILE FORMULATION plant located at GOA.

Novartis (NYSE: NVS) is a world leader in the research and development of products to protect and improve health and well-being. The company has core businesses in pharmaceuticals, vaccines, consumer health, generics, eye care and animal health.
Headquartered in Basel, Switzerland, Novartis employs nearly 115 000 people in over 140 countries worldwide to help save lives and improve the quality of life. The Group is present in India through Novartis India Limited, listed on the Mumbai Stock Exchange and its wholly owned subsidiaries Novartis Healthcare Private Limited, Sandoz Private Limited and Chiron Behring Vaccines Private Limited.

Post: Senior Analyst-Analytics
We, Trexgen Pharmaceuticals Pvt. Ltd, are an emerging pharmaceutical company based in India's vibrant pharmaceutical hub, Ahmedabad, in the state of Gujarat. We market world-class quality pharmaceutical products and Fast Moving Healthcare Goods (FMHG).
Our Company is driven by innovation and our business philosophy is to deliver quality pharmaceutical products to our customers and deliver values to our stakeholders. With a dynamic team of highly experienced pharmaceutical professionals, We continue to strive to provide quality pharmaceutical products at affordable prices.
Post: Medical Sales Representative